Aloha fellow learn-it-all,
Greetings from Grosse Pointe, Michigan ☃
I'm keeping this letter brief.
This past week a bunch of projects showed up on my plate before I leave to start heading southwest across the US back to Hawai'i in the coming week.
With that said, I've created a 3 minute feedback survey for you to fill out.
It would mean the world to me to fill out 🌎.
As I set new targets for the year, they include experimenting in these letters, and I value your input. It will help me decide what changes to make.
If you are new here, you can catch up on the past letters here. If you are reading this for the first time, I'd love you to sign up below to join the other learn-it-alls:
Now, let's dive into letter 93 from a learn-it-all. Enjoy!
🏙 Exploring the City
It was fun to explore downtown Detroit a bit with my Mom yesterday.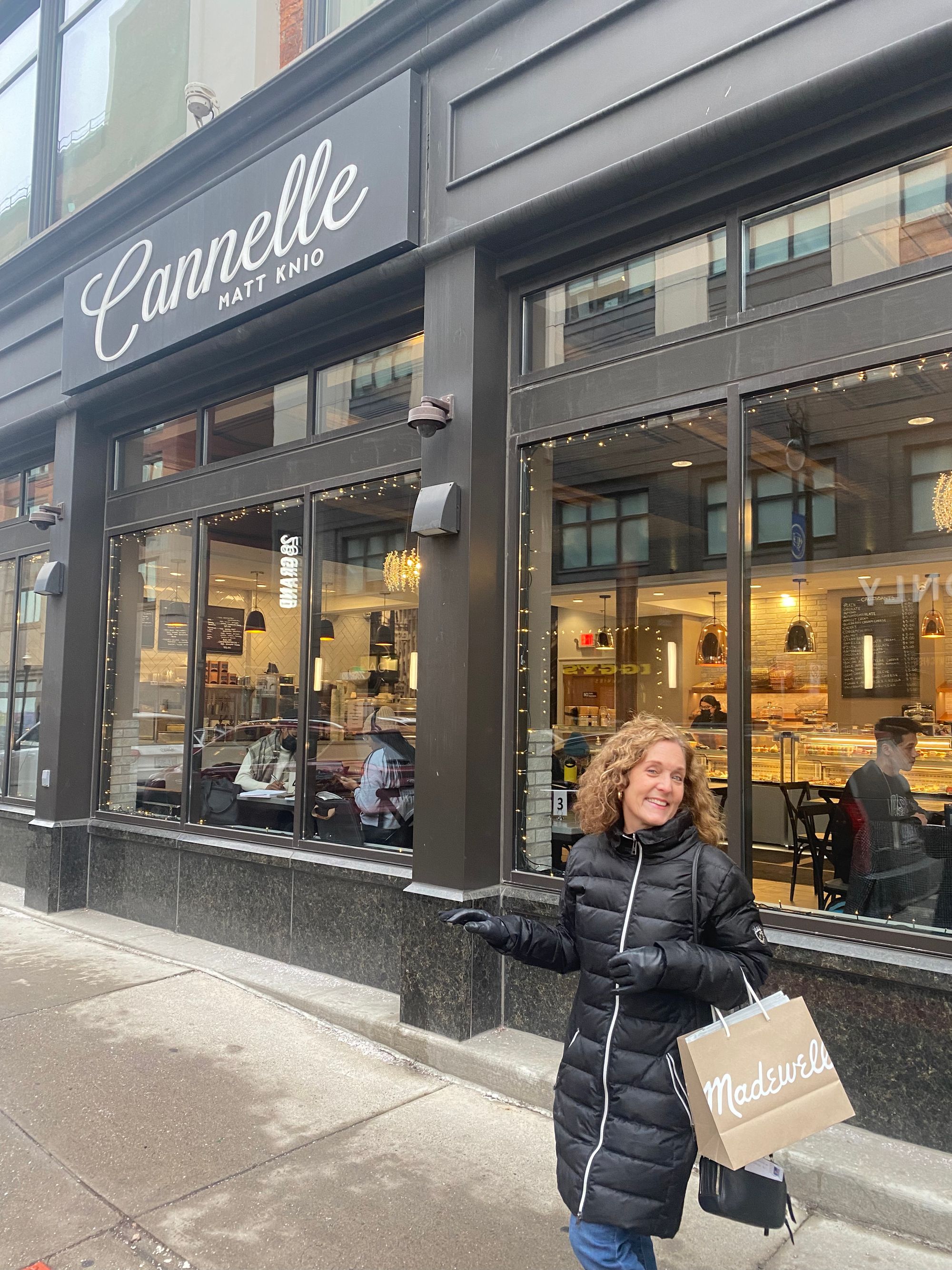 The last time I recall roaming around downtown was for the Forbes 30 under 30 summit in October 2019. It was the first time I took vacation days from management consulting. I'd spent my four summers of college working in Detroit for various mortgage banking, risk insurance, and restaurants jobs. I leaped at the opportunity when I saw the summit would be on my home turf of all places.
As I drove around motor city, the road names came back to me, I didn't feel as lost. Eventually, though it was kinda wonky. I accidentally ran a red light gawking out the window not recognizing so many buildings. That never happened in Chicago as I was always taking the train there called the Loop.
It's humbling to see the rebirth of this city that will forever be where I grew up outside of. I am proud to say where I am from and educate others on what has been happening of the economic growth.
🎙 Recording
So there's a mouse in the house.
It creeped up my back while I was laying in front of their fireplace. I leaped after looking it straight in its bulging eyeballs and wiggling whiskers. The little fella gave me a heart attack. I definitely gave him one as he was running from the three cats. The cats never got him thank goodness, but I have no idea where he went…
To listen to the 57 second story:
The Racket team nominated this silly story as the "Racket of the Week". I never knew such a thing existed. I find it fun to share for the heck of it.
🔎 Word to define
Banal: so lacking in originality as to be obvious and boring
Trite, clichéd, platitudinous, or commonplace
Etymology
Mid 18th century (originally relating to feudal service): from French ban 'a proclamation or call to arms'. Ultimately of Germanic origin and related to ban.
Example
I created this feedback survey to ensure that these letters never become banal.
🌟 Quote to inspire
"If you are looking for a friend who is faultless, you will be friendless." -Rumi
❓ Question to think about
Where in my life could I be asking for more feedback?
📷 Photo of the Week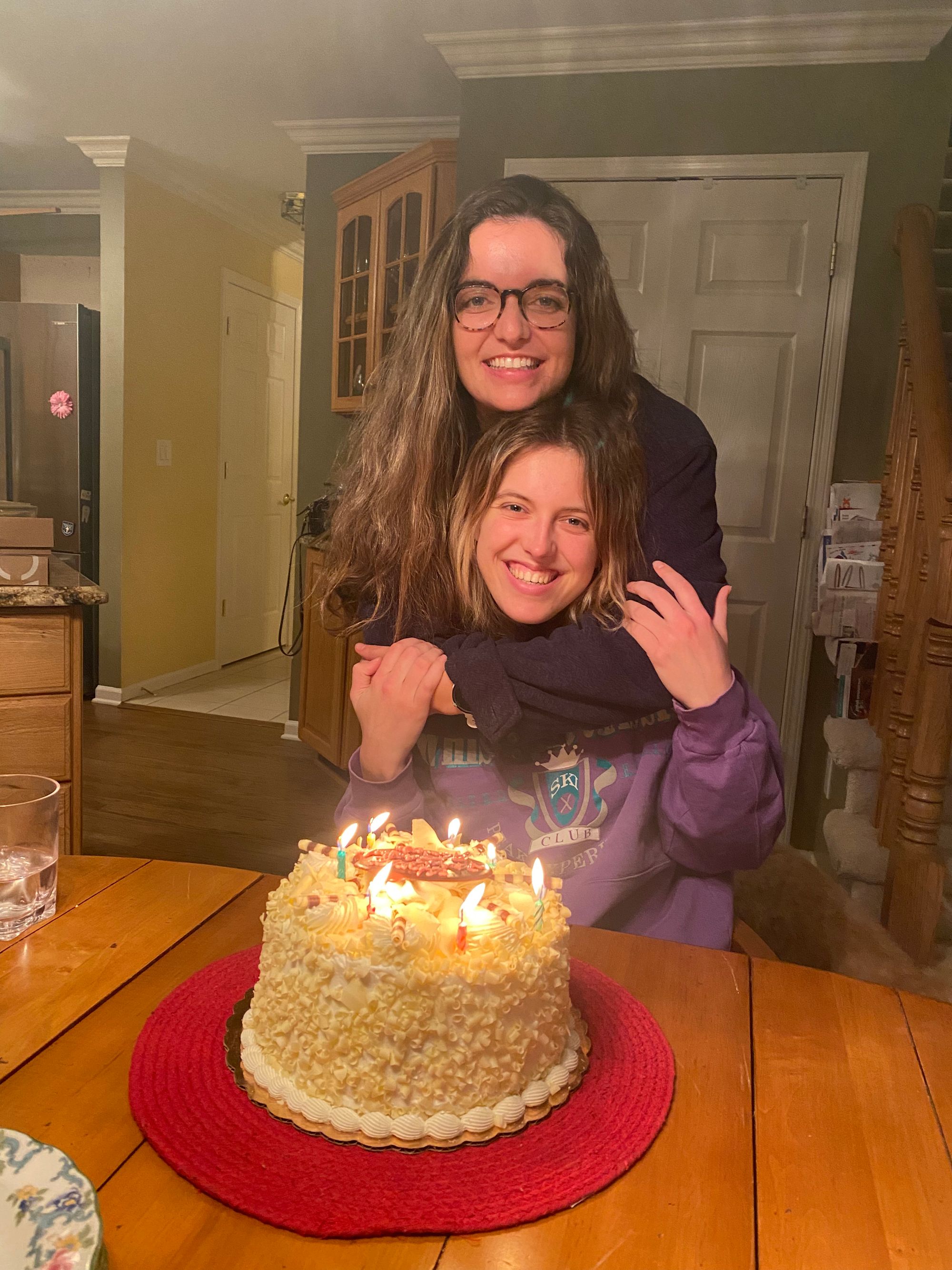 My cousin Christa  turned 20 this past week. This cake is deceiving because it is most definitely rich dark chocolate inside that white shell. Christa is a chocoholic.
She was born on the same day that our Polish Dziadzia was born, so for the first four years of her life, we got to celebrate two birthdays on January 10th. As tradition, we always sing "Sto Lat" on our birthdays.
Few Polish customs have survived the tests of time though we still have kielbasa sausage, pierogi and are starting to form new ones with my Mom as the infamous Jello Queen.
🙏 Shoutouts
---
I appreciate you reading this! If certain ideas resonated or you have feedback to improve my future newsletters, I'd love you to leave a comment, reply to this email, or send me a message on Twitter @JenVermet. If you want to learn more about who I am, I welcome you to visit my online home.
Never stop learning 😁
Jen
👣 Footnotes
On friendship to oneself:

On the importance of walking more:

On my millennial dilemma:

On why nurturing curiosity is undervalued:
If you're reading this because someone shared this newsletter with you, welcome! I'd love it if you subscribed below to receive future updates: