Aloha fellow learn-it-all!
Greetings from Diamond Head, O'ahu, Hawai'i 🌺
It has been doom and gloom here in paradise.
A midwest gal can never run away from the cold I suppose. There have been flash flood warnings up the wazoo. Mopeds are great, until they're not.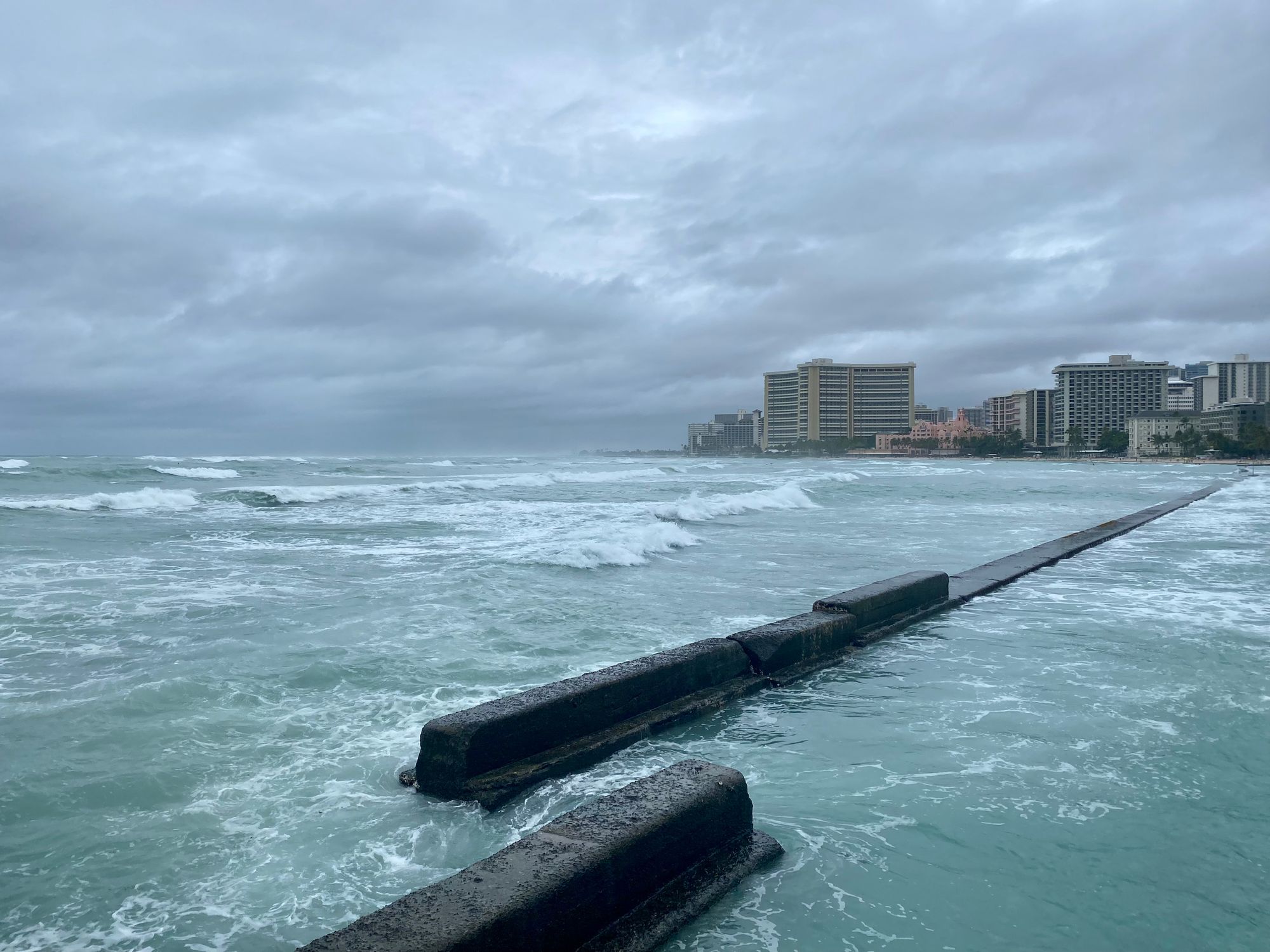 My minimalist approach at what I brought to Hawaii back in June meant I only brought 1 jacket. Since, I have found a trusty fleece at the local Goodwill that I am a member at. Thrift shopping is a rediscovered hobby of mine. Folks leave behind gold mines, and it's a fun opportunity to give an item a second shot at life
Nevertheless, when the sun peaks out even for an hour I chase its rays on a walk. I've been loving my mindful walks sipping coffee. One of my quirks is that if I run out of bananas, then it's time for me to hit up the grocery store. I cannot live without bananas. (Okay, that's an exaggeration but I really like them. Second favorite fruit after raspberries and close second with apples.)
If you are one of the new four readers, welcome! If you missed last week's edition, you can catch up on the past letters here. If you are reading this for the first time, I'd love you to sign up below to join the other 289 learn-it-alls:
Now, let's dive into letter 89 from a learn-it-all. Enjoy!
🖊 Writing
The name of this poem is Wholesome Humanity.
Things I like:
Pistachios in a peanut butter jar.
Sorbet tinted sunet skies.
Slow strolls without media stimuli.
Self introspection on Sundays,
And every other day.
Surfing the swell
Even when it's not stellar.
Setting and spiking volleyballs in the park.
Playing Catan among a buncha castaways,
While questioning life from a distance.
Traits I admire:
Being exploratory, emotional and imaginative.
Wisdom for life lessons
And intentional word choice.
Integrity between words and actions.
Vulnerability, courage, and openness.
Intimacy and trust.
Curiosity and candor.
Adventure and erudite nature.
Compassion and caring.
Kindness as a hippy dippy.

Things that bring humans together:
Like school and societal expectation for day jobs.
Dog, cats,
And walking them.
Music and emotional self-expression.
Dreams and child-like wonder.
Knowledge seeking
And awareness of a lack there of.
Being humble
And having humility
This makes me feel wholesome alongside humanity.
Listen to the poem on Racket:
🎬 Watching
I watched the 17-minute TED Talk by English economist, broadcaster and journalist Tim Harford called A powerful way to unleash your natural creativity.
Four breakthroughs:
Procrastination can be serving you counter to the guilt you keep giving yourself.
The concept of wasting time is meaningless when you re-approach your perspective with the long game of all your interests.
"Creativity often comes when you take an idea from its original context and you move it somewhere else." So, when you get stuck move to a different, more simple project.
The original Eureka moment took place in a bathtub while Archimedes was wrestling with a problem where the displacement of water solved it
Three case studies of successful slow-motion multitaskers:
Choreographer, dancer and author Twyla Tharp
Jurassic Park creator,  doctor, nonfiction book author, Michael Crichton
Charles Darwin and his varying projects. It took him 44 years to publish his project on Earthworms.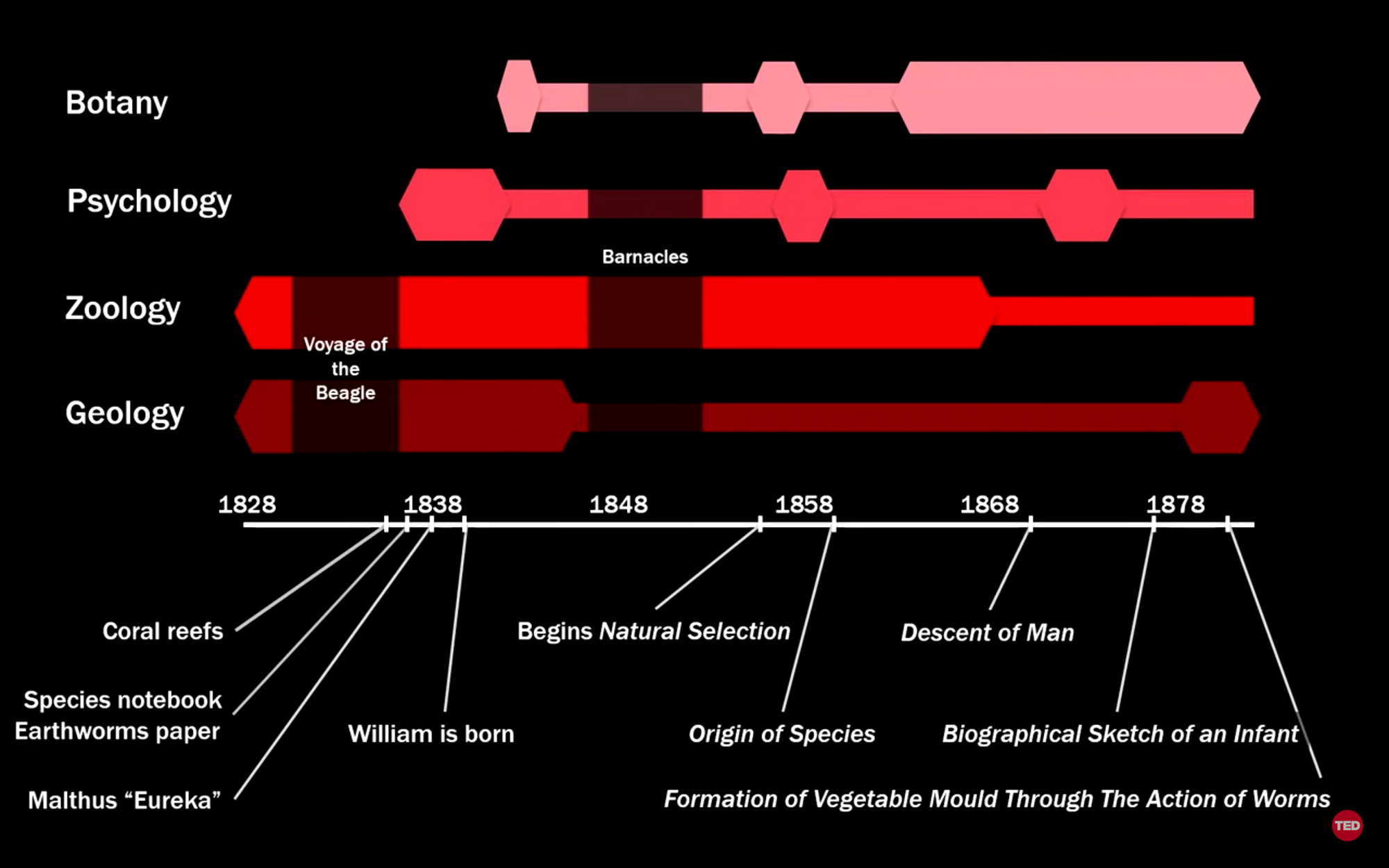 One last thought:
One of my favorite creators Steph Smith wrote her ebook on Doing Content Right in 49 days which seems bonkers (!) . In reality, she was testing these ideas and thinking about what she'd later write for three years and 49 days. To listen more about Steph, I share notes on a podcast with Jay Clouse in Letter 78.
🔎 Word to define
Sandwich Islander: A person from the Sandwich Islands now known as Hawaii.
Since replaced by Hawaiian.
Sandwich Island is now an obsolete word. (I still find it interesting in exploring the history of where I live.)
Etymology
Captain James Cook's name for the Hawaiian Islands, the Sandwich Islands, was widely accepted and commonly used by foreigners and foreign governments for well over fifty years after his arrival. Cook first sighted Oahu on January 18,1778. His lengthy journal entry for Monday, February 2, 1778 centers particularly on "Atooi" or Kauai. On this day he also named the island group after his patron.
According to historian Russell Clement's research, the deliberate change to "Hawaiian Islands"occurred in the 1840 constitution based on three identifiable reasons:
Hawaiians disliked the name Sandwich Islands.
Government under Kamehameha III was asserting itself. The Hawaiian Kingdom was moving from external, foreign controls to internal self- government.
Growing American influence and preference of the name Hawaiian Islands was increasing at the expense of British power.
Example
Perhaps two centuries ago I'd be called a Sandwich Islander wannabe, if I completely disregarded what those around me preferred.
🌟 Quote to inspire
"Great artists suffer great fears like the rest of us. They do not make art without fear but despite fear.
They are not worry free but they are free to both worry and create. They are not superhuman and we need not expect ourselves to be so either.
We need to disqualify ourselves from trying to make art by saying 'Since it's so terrifying for me, I must not be supposed to do it.'"
-Julia Cameron
❓ Question to think about
How can different people, places or things help me reset and align with what I value?
📷 Photos of the Week
I'm at it again, being a beginner. I went to a jazz class for the first time since I hastily quit in 7th grade to join the volleyball team instead.
The more that I give my intuition the stage to be heard, the more I want to find alternate ways of expressing myself.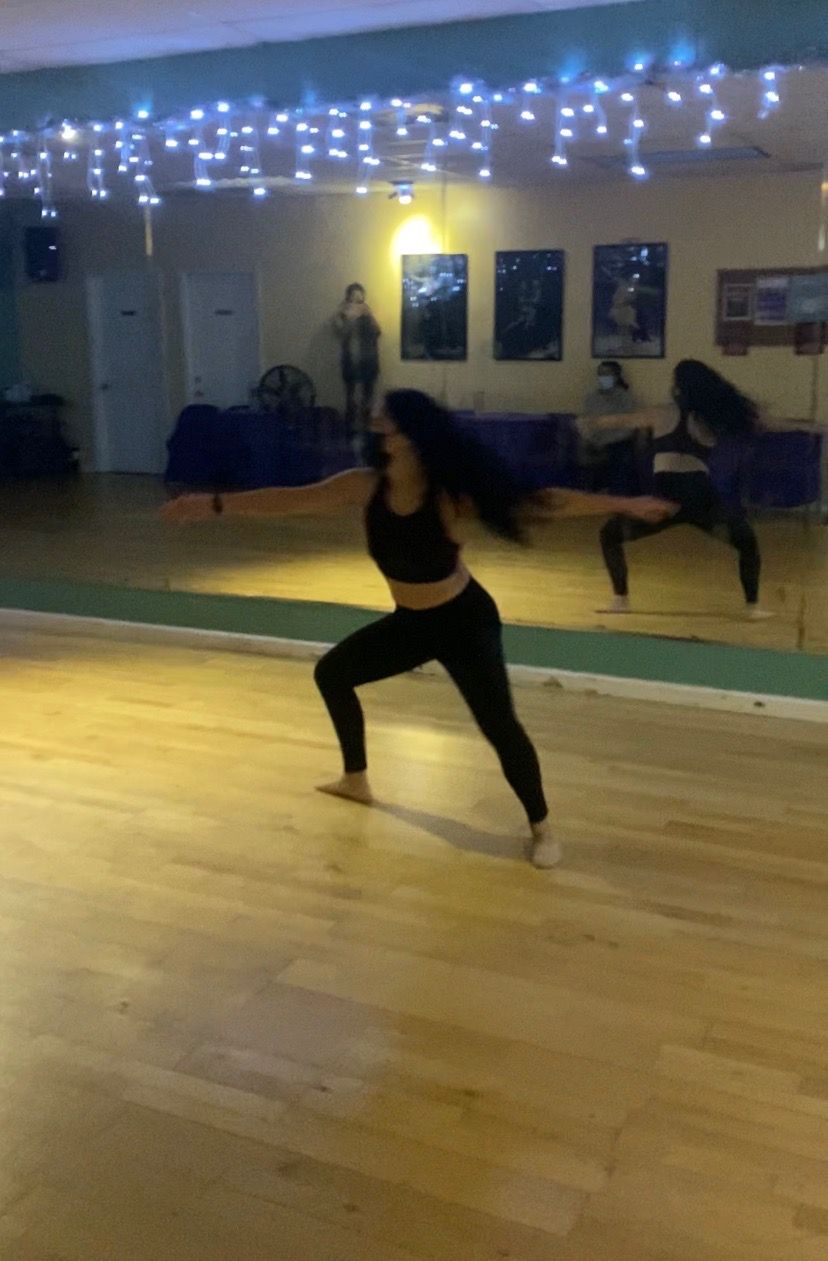 Don't get your hopes up though, this is my instructor Kimmy above doing the jazz combination.
I had some muscle memory while doing the floor exercises: pointing and flexing my toes; bending my knees outward doing a plié and then grand plié. We did a chassé across the floor in a motion of chasing our legs around and around while spotting on the wall and trying not to get dizzy. Wow, I forgot how challenging that was.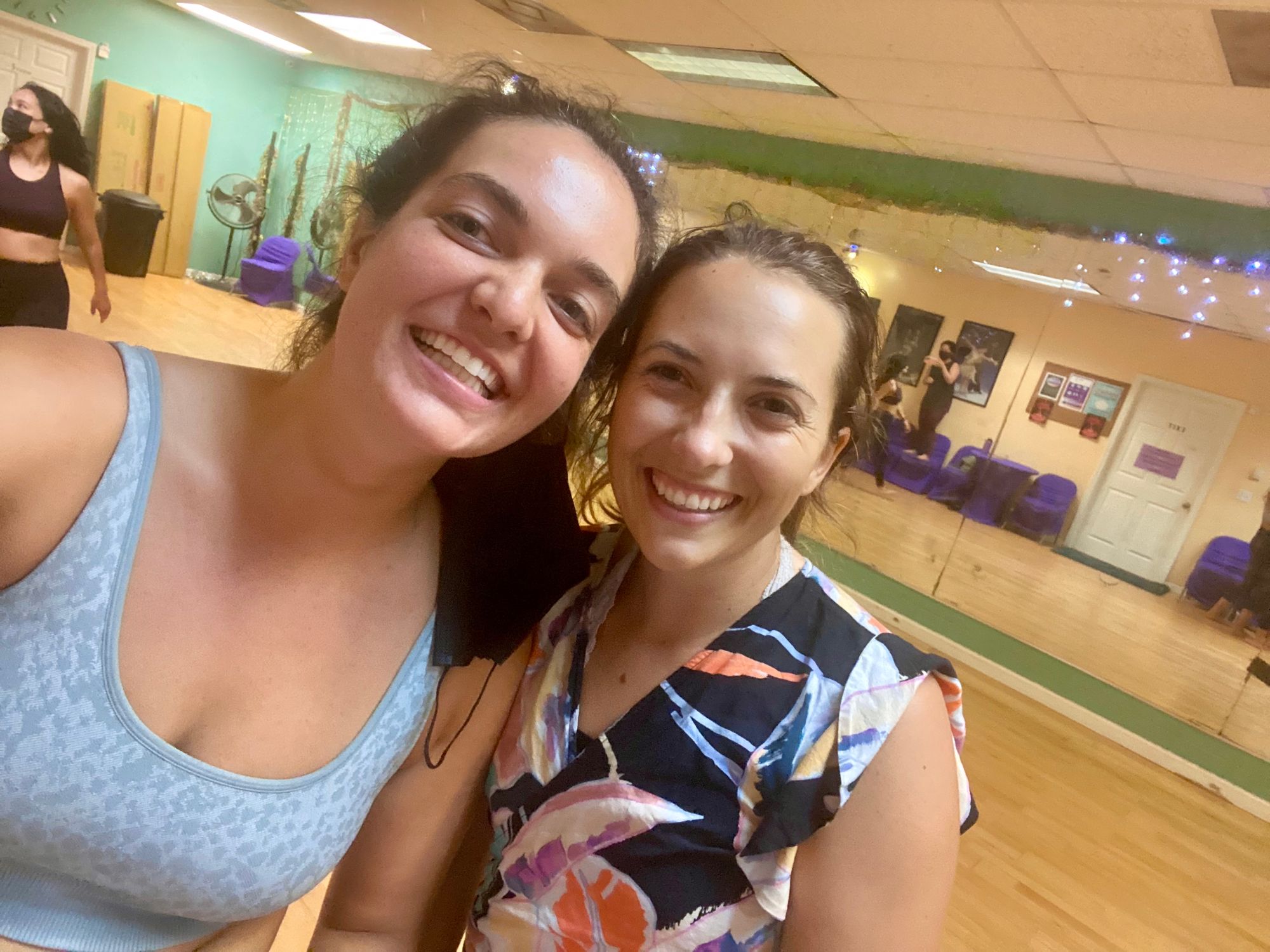 I got reminded at how far away I am from the ground when I try to do the splits. My left leg still is more flexible than my right. I quickly remembered how nerve wrecking it is to be in a room full of mirrors where each mistake feels noticed. It was bizarre how I knew the routine in the back row though when I switched to the front, my mind blanked and I became more bashful then like the dwarf in Snow White.
Kimmy told me to hold my arms circular as if I were holding a large beach ball. Mary Lou did the same when I first learned ballet at age four.
Some other reflections on the experience.
There's no time for self doubt or overthinking
Be like Phoebe Buffay in the TV show Friends who is goofy and waves her arms like noodles and with energy
Be forceful and sharp in movements
The song we had on repeat learning a choreography was to this goodie:
🙏 Shoutouts
To Naseem Malik for recently launching The Supply Times writing about the future of work and hiring struggles plaguing today's workforce
To Henry David Thoreau for writing about Sandwich Islanders in Walden
To Dan McGlinn for inspiring the question to think about
To my friend Sara for including me to come along with her for dance class for my first time in 15 years.
To Isabel Hazan for sending along this designer's work (featured below) that resonates with me as I water my garden of curiosities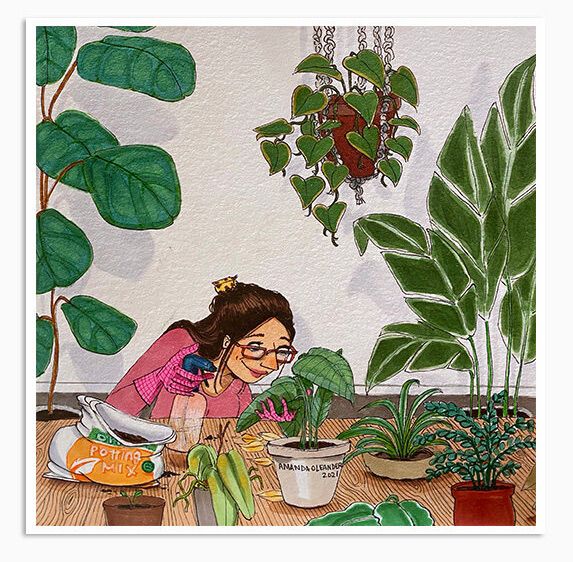 ---
I appreciate you reading this! If certain ideas resonated or you have feedback to improve my future newsletters, I'd love you to leave a comment, reply to this email, or send me a message on Twitter @JenVermet.
If you want to learn more about who I am, I welcome you to visit my online home.
Never stop learning 😁
With aloha,
Jen
👣 Footnotes
On racing through life:
On the importance of optimism for the future generations:
On the limitlessness of your imagination:
On living a full life:
On why to have morning strolls:
On balancing urgency with patience:
If you're reading this because someone shared this newsletter with you or you clicked a link somewhere, welcome! I'd love it if you subscribed below to receive future updates: