Aloha fellow learn-it-all
Greetings from Kaimuki, Hawai'i 🌺
My family holiday flew by. Time is such an odd thing. The first day always feels so long and then all of a sudden it's all gone. It feels as if it get morphed to speed up as if it know I'm having a good time.
I'm back from Maui to Oahu. I hope my American readers had a lovely Labor Day.
I spent mine out at sea on a catamaran called Na Hoku off of Waikiki. In Hawaiian, Na Hoku mean "Stars". These were used my Polynesians as they voyaged across the Pacific seas navigating using astrology kinda like Moana does in the Disney movie. It now is also the name of a company with fine jewelry in Hawaii.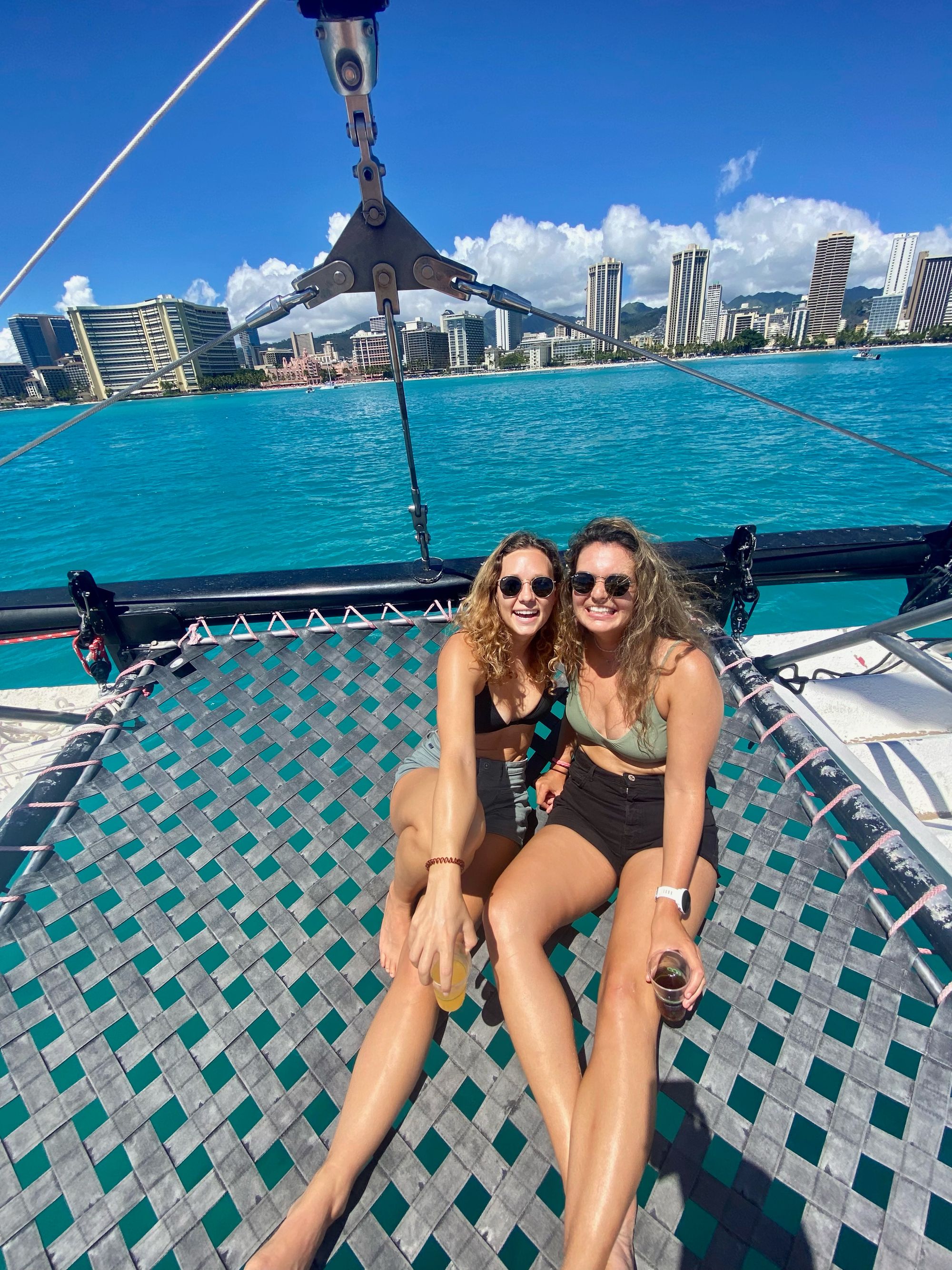 If you are new here or missed last week's edition, you can catch up on the past letters here. If you are reading this for the first time, I'd love you to sign up below to join the other learn-it-alls:
Now, let's dive into letter 76 from a learn-it-all. Enjoy!
🎬 Watching
I watched the TED Talk by organizational psychologist Adam Grant called How to stop languishing and start finding flow.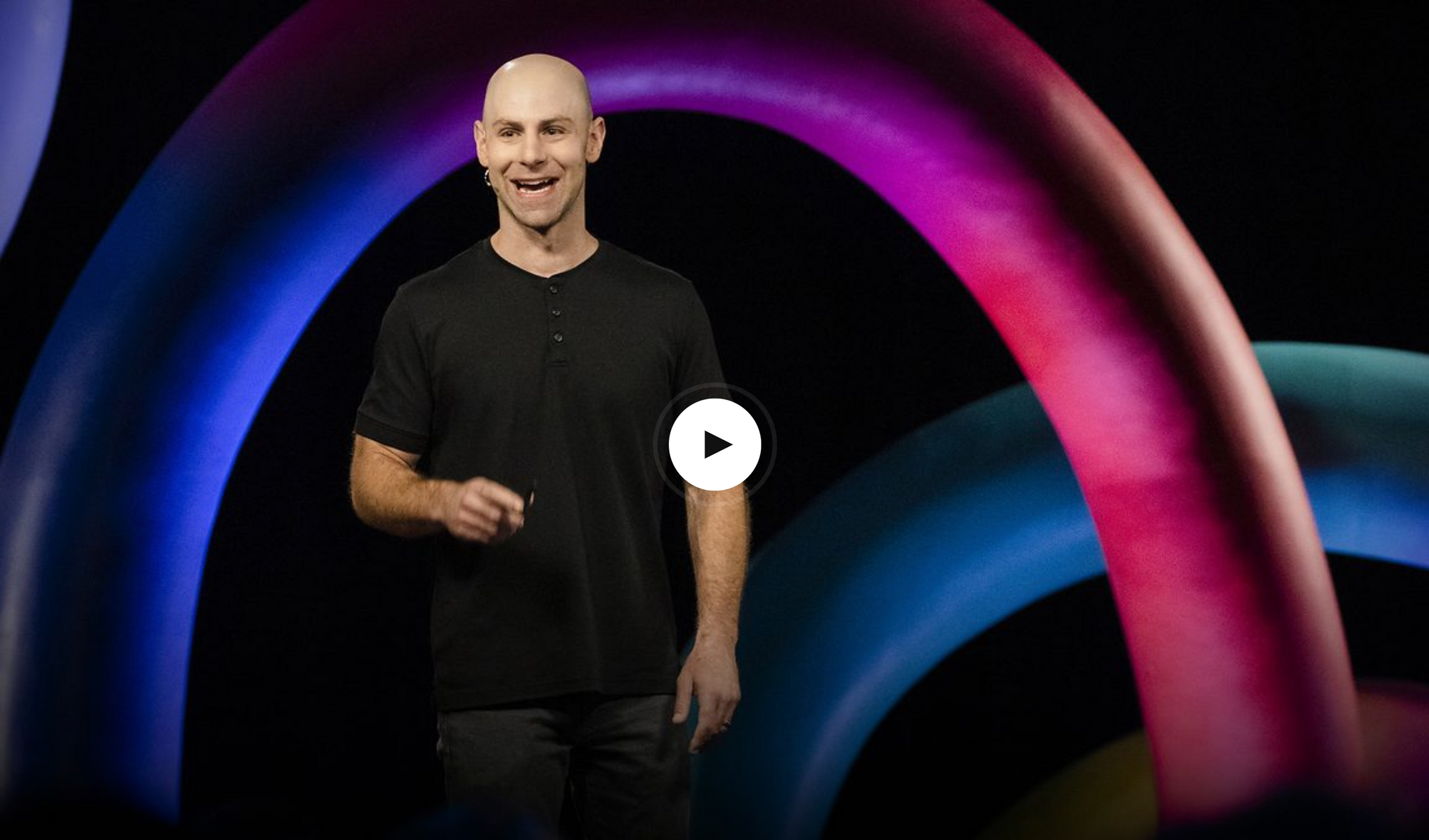 If you are like me and immediately wanted to google what that unfamiliar term means, it is failing to make progress or be successful. It was a feeling that Grant felt that was brought on by the pandemic.  It's this feeling of "meh" where you're not necessarily unhappy or burnt out or depressed or lonely. It was coined by sociologist Corey Keyes to be a sense of emptiness, stagnation and ennui (defined later in this letter).
When you're languishing, it just feels like you're muddling through your days, looking at your life through a foggy windshield.
Finding more gratitude or optimism is an attempting to be toxically positive. The solution for Grant and his family was Mario Kart. His theory that created joy in his life was routine time to play with his family and remotely with distant family. This traditions was a vehicle of 3 M's that Grant is convinced cure languish.
Those are mastery, mindfulness, and matter.
With mastery there is a sense of progress and momentum from the small wins.
With mindfulness, one's full mind is focused on one task. This is in opposition of time confetti with multitasking on email where time is split into slivers with any concentration at all. This mindful time is to be sacredly guarded.
Matter means that what you are doing is important to others. Find the names, faces and stories of others who rely on you and what you are doing and it will allow you to know that what you are doing matters.
A flow state (coined by psychologist Mihály Csíkszentmihályi) is created through this process of these three concepts and can be a group experience rather than in isolation.
We were looking for bliss in a blah day and purpose in a perpetual pandemic.
TLDR
The antidote to languishing and feeling restless does not have to be something productive, make it something joyful. Something where you can master, be mindful and know it matters. Go find your version of Mario Kart.
📖 Reading
I finished reading the romance novel People We meet On Vacation by Emily Henry that I mentioned in last week's letter.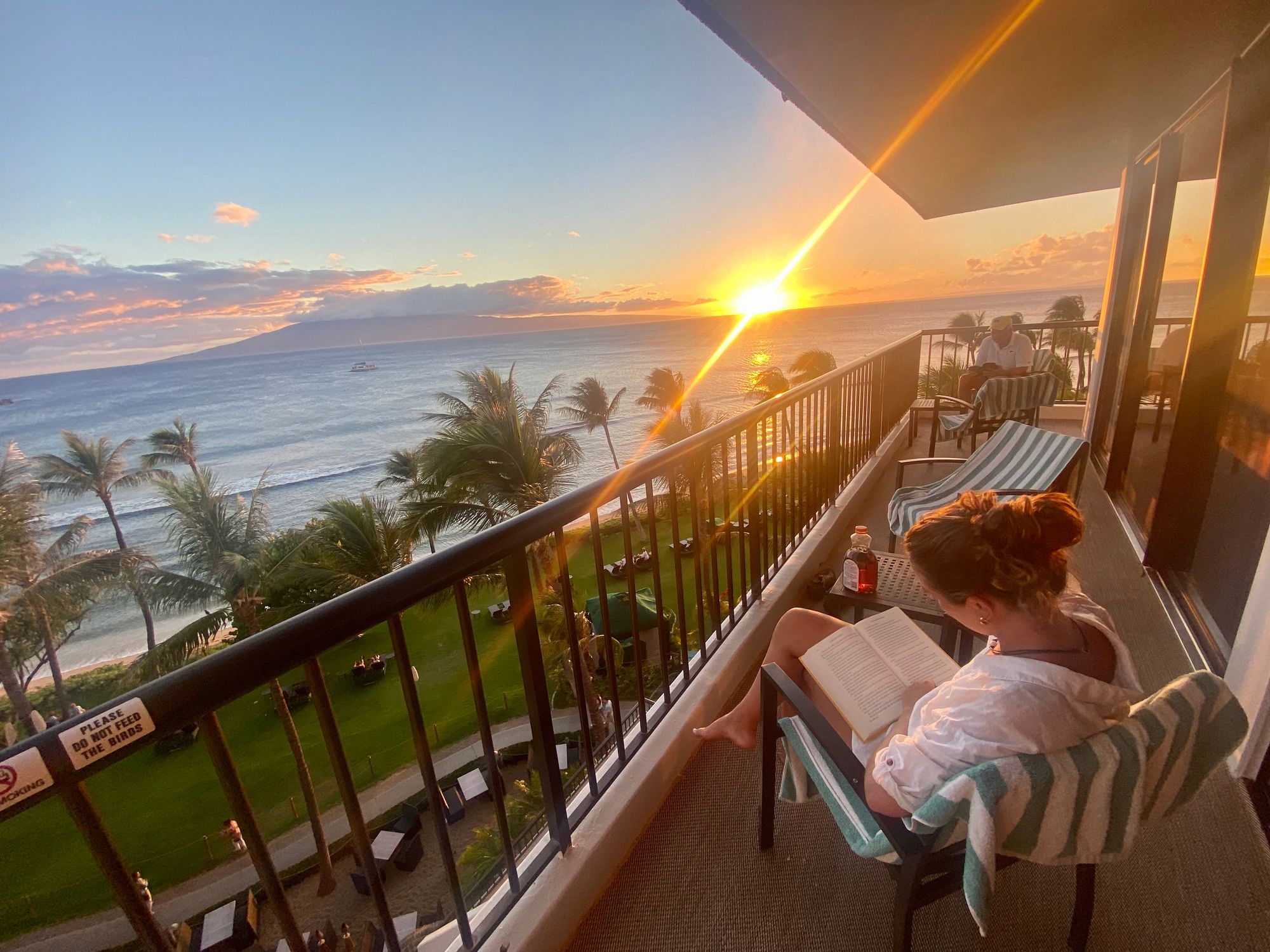 I don't want to spoil the book, but it had be think about life differently. There were several themes I kept coming across. I counted fifteen of them. Themes are like fun puzzles of when they show up again.
Some of the ones I related to most were of the protagonist Poppy who felt like she needed to escape her small town. She went away to New York City to be travel writer only to find herself in Millennial ennui. She started to question what home meant and felt most at home at airport when she saw folks alone like herself. Sometimes she even felt lonely while with her family.
Finding that sense of belonging is a core reason why we rely on friendships to shape life and make it more joyful. Loneliness is a disease that I don't think we talk about enough because it's an emotion that doesn't feel societally acceptable but it is so easy to feel isolated without true connection. Liking an Instagram post or commenting on a Facebook post are not actually the connection that our mental health craves.
Some other lessons from reading this novel:
Fiction unlocks imagination ad lets me take my guard down
Storytelling and seeing the parallels between her experiences and my own and contrasting the similarities between characters I know in my own life.
Metaphors add so much color to the imagery and expressions make it so much more silly and fun. I felt like I was transported into the book with them. I took note of at least 40 of them on the blank page on the back of the book. My favorites were
Write down questions to ponder to create dialogue with the text so that it comes alive
Start a discussion with someone (like your Dad). I asked him about the words I couldn't define myself. I'd take a guess each time and when I was usually wrong it felt more sticky. Like I was more likely to remember the word and its meaning.
TLDR
Try reading something different and notice how it's different than how you write. For me, I want to use more metaphors.
🏖 Hawaii Update - Road to Hana
My mom, dad and sister all buckled up our seatbelts to drive the Road to Hana on the north eastern side of Maui. This is longest coastal scenic route in the world with 640 turns and curves and 59 single lane bridges. As my mom put in her Facebook post on it, it was truly a breathtaking drive with so many majestic spots to view God's creations!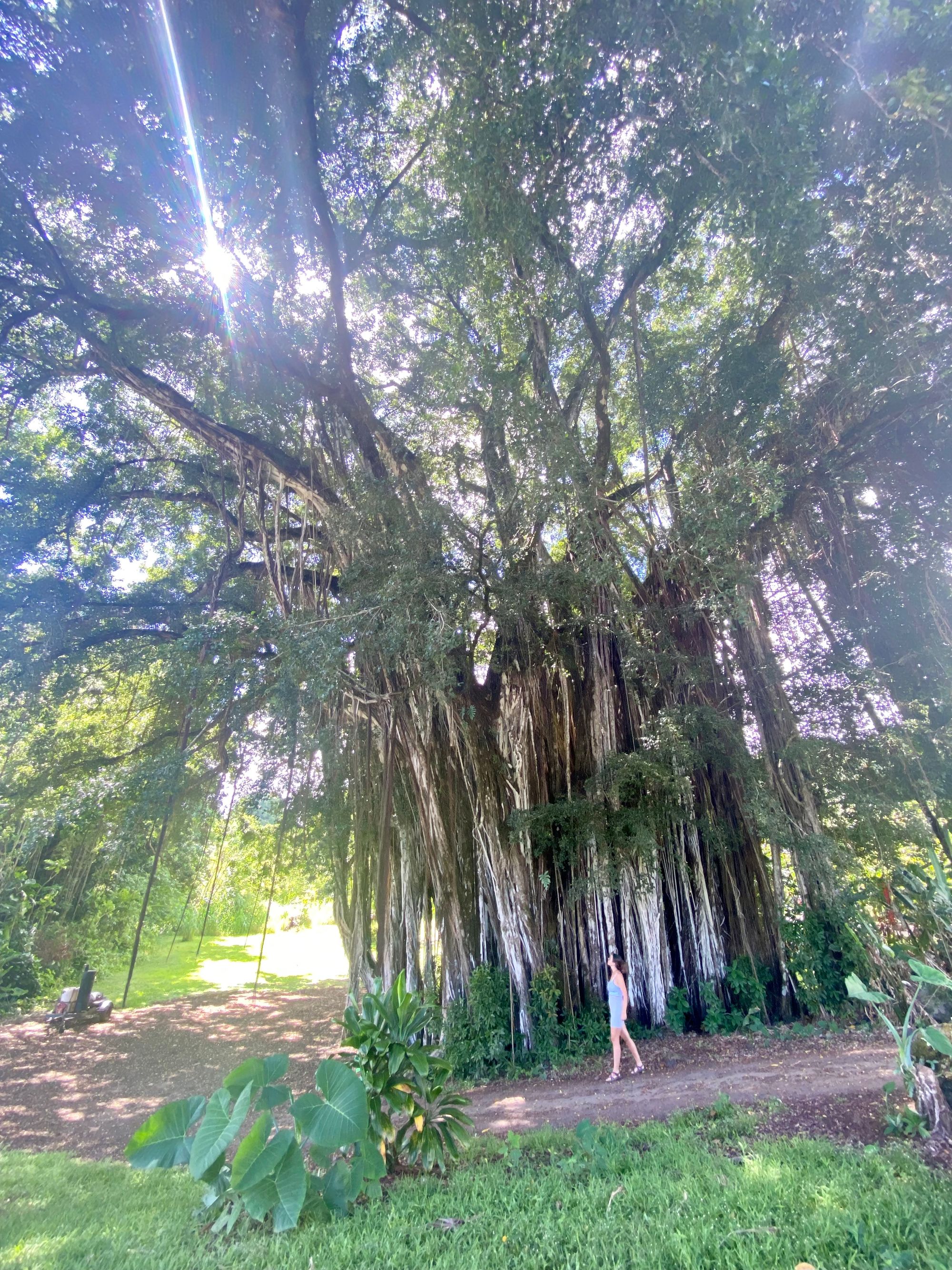 The longest coastal drive is obviously not short. This meant leaving at 6 am and getting back at 6pm. That's right, 12 hours in a car in one day. Not only that but I don't think we drove straight for longer than 10 minutes without a turn at any singular point. Road to Hana It is a top tourist attraction for folks and I understand why.
My parents fought me tooth and nail not to do this, but I used some persuasion. When I was living in a hostel in Oahu for two months I met so many travelers who said it was a must- see apart from going to the top of Haleakalā (read my poem about that here). My parents already drove this road to Hana 32 years ago on their honeymoon and I told them their memory needed a refresher ;)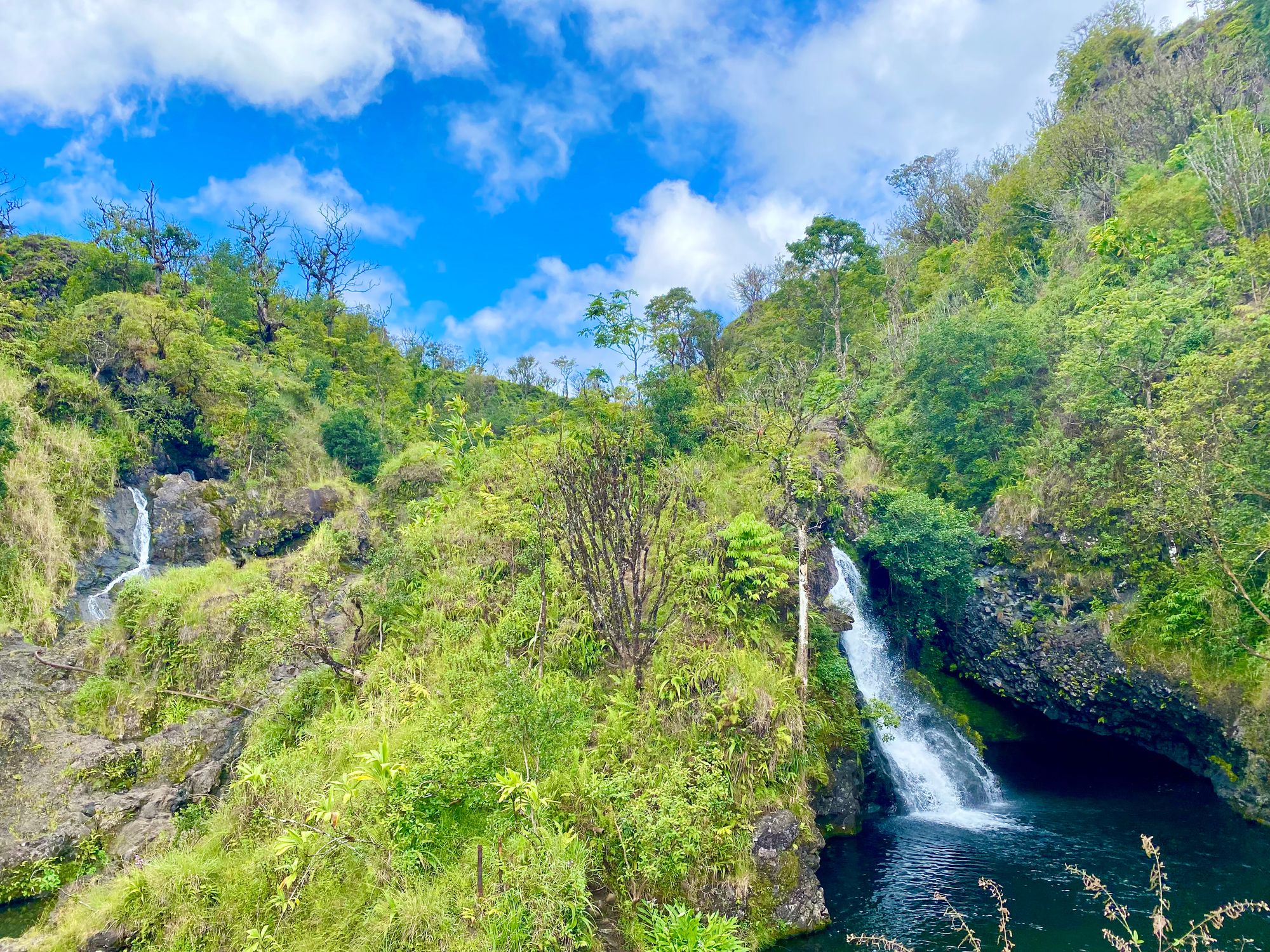 Of the many stops we made here were a handful of my favorite:
A lava tube through a pitch black deep cave where cold drips dropped on my head and vines look like that slithering snake from Harry Potter. I felt like I was in a secret lair and Bruce Wayne was about to pop out in his bat-mobile. When I saw daylight and climbed into the bamboo jungle, my claustrophobia eased up. I couldn't wait to hang onto the vine and pretend I was like Tarzan. In my afterlife, I think I want to be a panda and feast on bamboo all day.

There was a midway to Hana stop with warm banana bread and iced coffee that absolutely hit the spot. The staff shared so much Ohana with us.

My favorite stop was the Wai'anapanapa State Park to walk the infamous black sand beach. I feel like it's a lie because it was basically a black rock beach and since it still was fine enough to be sand. In due time. I took a cold dip in the cobalt blue ocean. I felt extra buoyant despite all the banana bread and coconut ice cream I'd eaten. Talk about a fun wave pool to bob in.

The viewpoint at Nahiku landing was absolutely breathtaking. It was soothing to watch the waves go in and out with the tide.

The many waterfall we saw. The Three Bears Falls were three cascading into each other. The Wailua Falls were my favorite because they were 80 feet tall and had a swimming pool at the bottom that I took a nice little dip in a couple times. I floated in that pool upside and watched the water sprinkle over me and the clouds float by. Twas an experience I'd enjoy everyday.
I am so glad I did this journey to Hana with my family. It was some true bonding in that car.
🔎 Word to define
Ennui: A feeling of weariness and disgust; dullness and languor of spirits, arising from satiety or want of interest; tedium
The feeling of being bored by something tedious
Etymology
First used in 1660s as a French word in English. It was nativized by 1758 from French ennui, from Old French enui "annoyance" (13c.) from ennuyé. It meant"afflicted with ennui," and thence ennuyée (n.) for a woman so afflicted.
Example
Millennial ennui is a stereotype of my generation for being narcissistic and entitled.
🌟 Quote to inspire
"Writing may be the skill with the highest return of all." -Seth Godin
❓ Question to think about
How can I become more self aware? Have I felt ennui or languish?
📷 Photos of the Week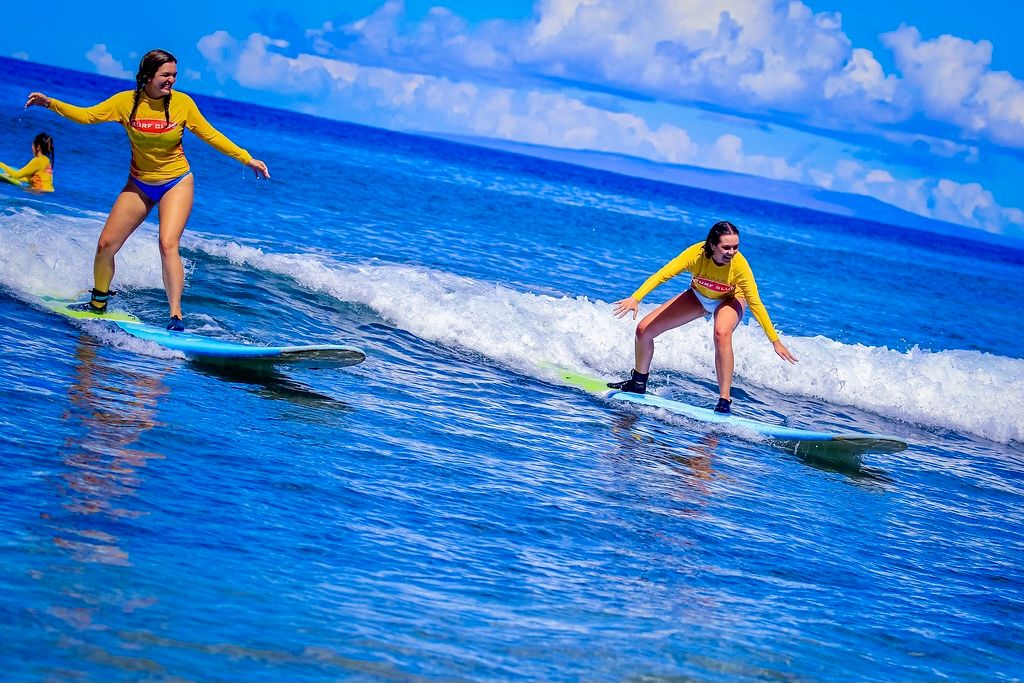 I went Surfing with my Mom and sister Steph at Ka'anapali in Maui this past week. They were complete naturals. My mom got up so many times. Sixty is just a number and didn't let it hold her back despite her reservations at the beginning.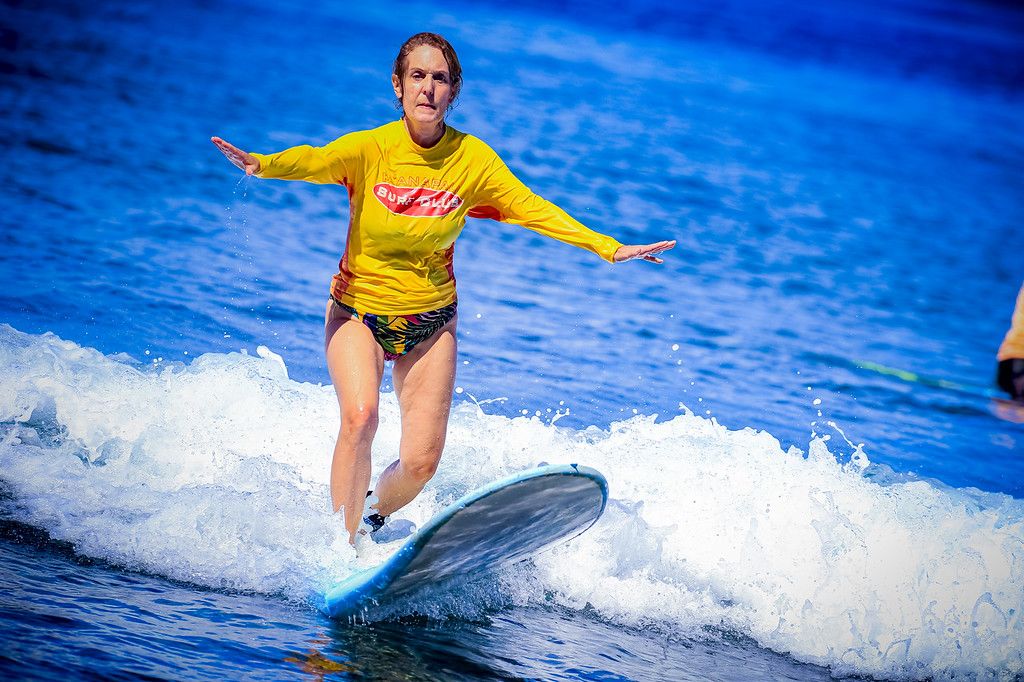 Yes I know I've been surfing since Letter 68, but this lesson was helpful. Our coach was pointing out my tendency to over paddle (which I didn't know was possible) and that I leaned backwards too much. Leaning back is like putting my foot on the breaks and I need to be more centered if not leaning forward to put my foot on the accelerator to get more speed.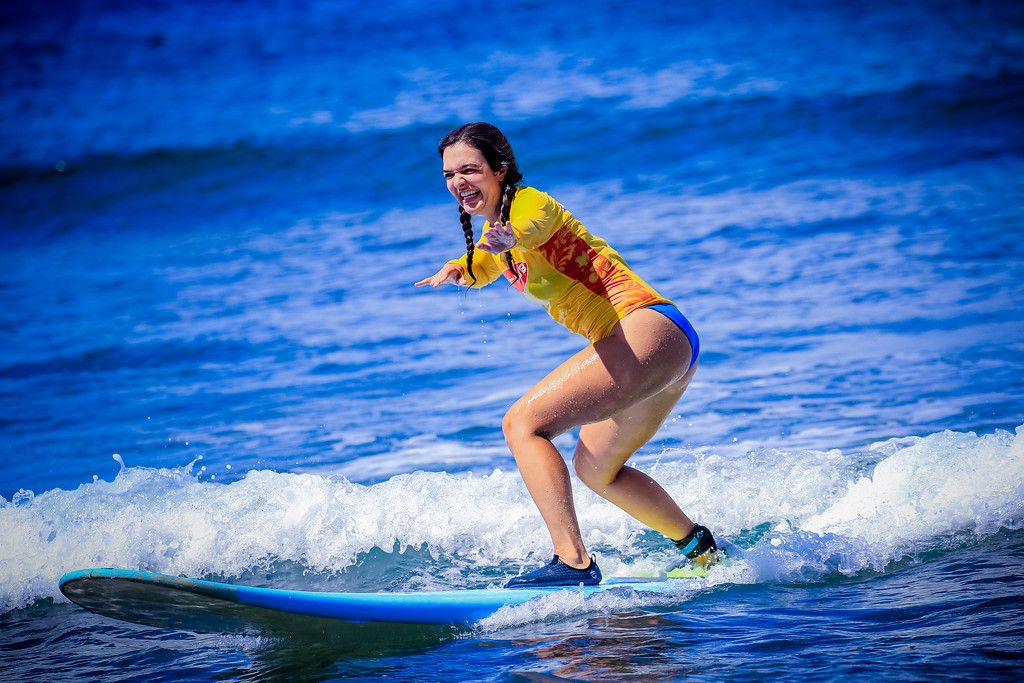 Some mantras that Coach Sean passed on that have been sticking with me are:
No pain, no gain (Steph knows this now after her black eye 🙈)
The paddle is half the battle
The risk is the reward
🙏 Shoutouts
To my friend Ellie Wildman for sending over Adam Grant's newest TED Talk
To my Mom and Dad for being great drivers on the Road to Hana
To David Perell and the Write of Passage for launching cohort 7 yesterday along with 243 students in the live session. There is SO much momentum and I cannot wait to be a mentor again!
To my roommate Emily for agreeing to live with my for the rest of 2021. I cannot wait to move into our new place!
---
I appreciate you reading this! If certain ideas resonated or you have feedback to improve my future newsletters, I'd love you to leave a comment, reply to this email, or send me a message on Twitter @JenVermet. If you want to learn more about who I am, I welcome you to visit my online home.
Never stop learning 😁
Mahalo 🌺
Jen
👣 Footnotes
Working on oneself is work itself. It's exhausting.
Make blueberry waffles and you won't regret it
If you're reading this because someone shared this newsletter with you or you clicked a link somewhere, welcome! I'd love it if you subscribed below to receive future updates: