Aloha fellow learn-it-all
Greetings from Kaanapali, Hawai'i 🌺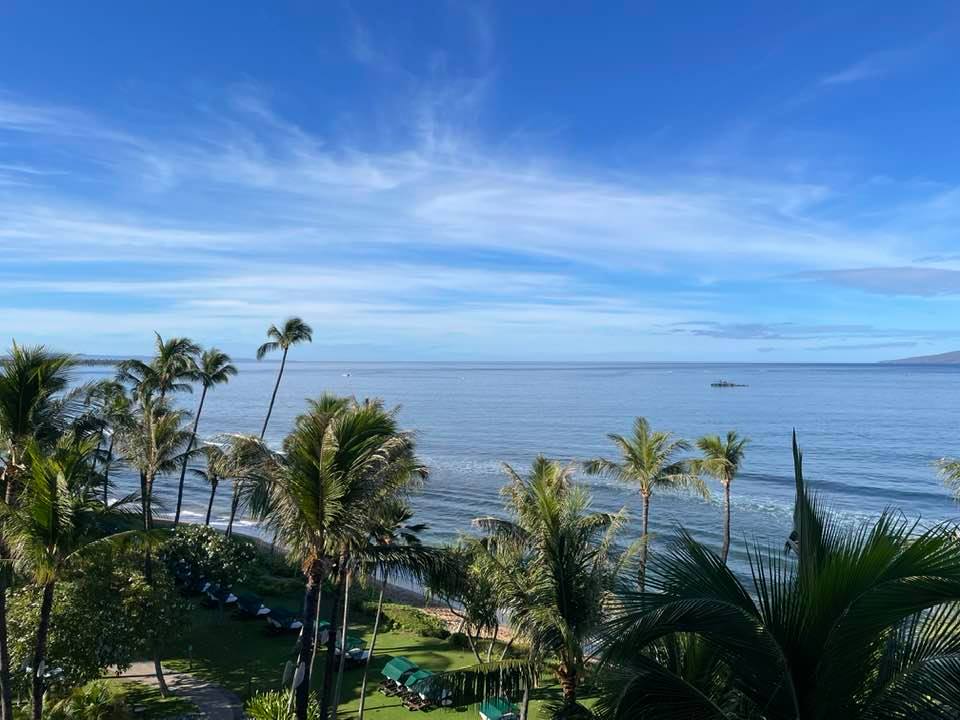 I've been chopping my screen time stats drastically this past week for a few reasons:
To spend quality time with my family in Maui
To reflect on the past trimester of the year
No longer an emergency contact tied to my phone for my job
Nevertheless, I like enjoy writing to you all, so here I am writing to you with a beautiful view of Lanai and Moloka'i. Shoutout to my dad for the candid shot.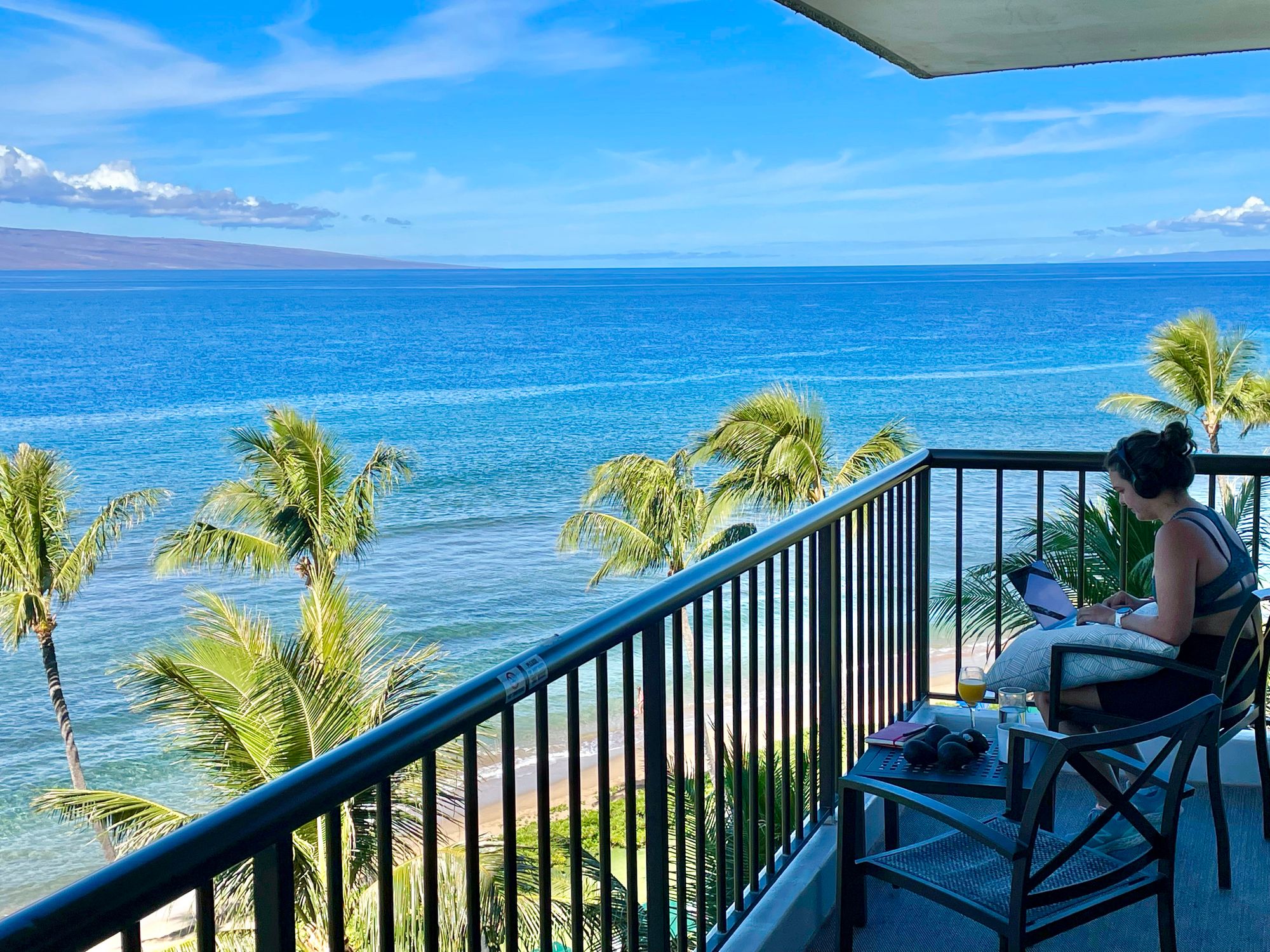 If you are new here or missed last week's edition, you can catch up on the past letters here. If you are reading this for the first time, I'd love you to sign up below to join the other learn-it-alls:
Now, let's dive into letter 75 from a learn-it-all. Enjoy!
📖 Reading
I've been reading People We Meet On Vacation by Emily Henry.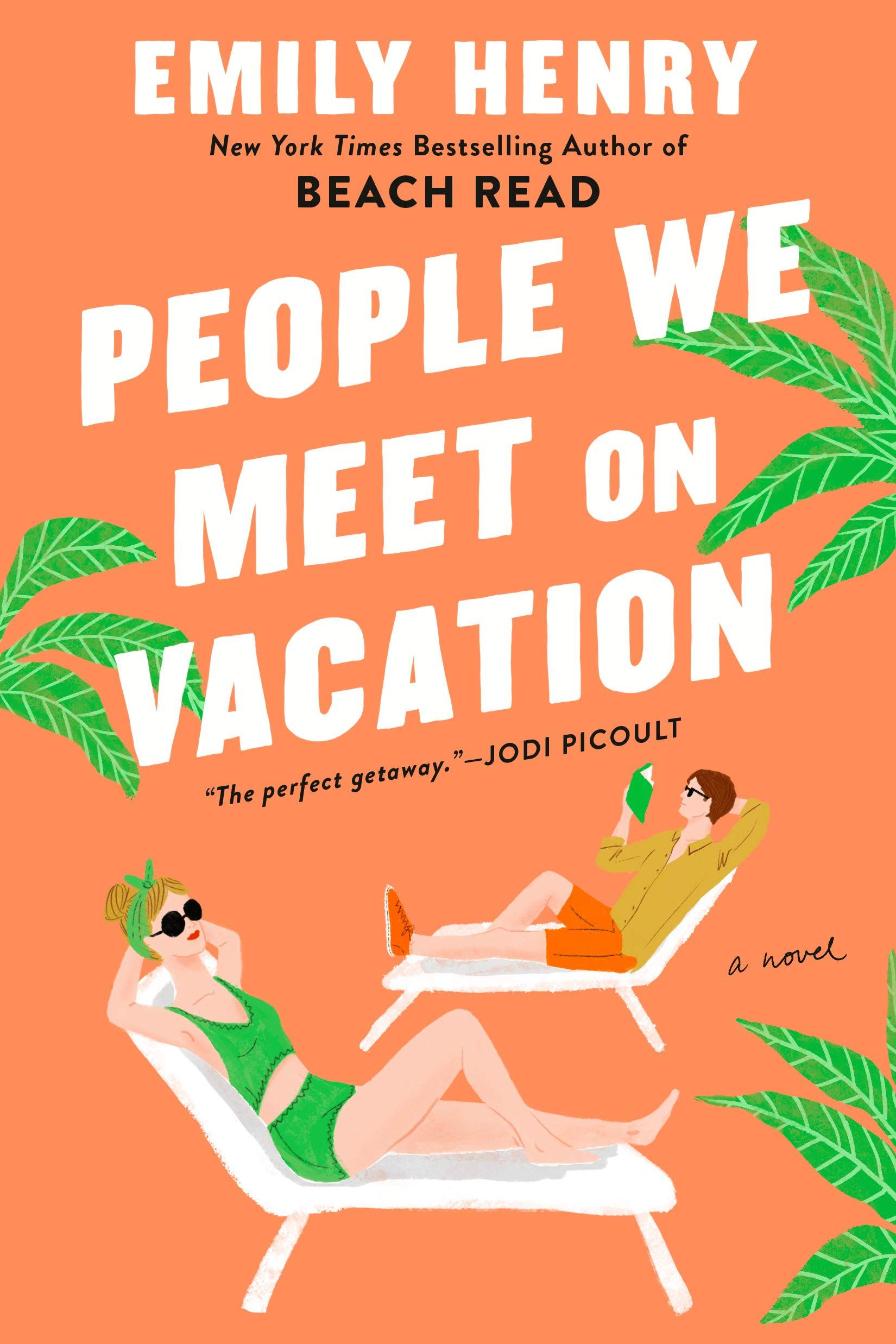 It feels too ironic to be reading this book on vacation but nonetheless the last romance novel I read was in middle school. I wanted to give it a go. It feels odd to write this but this novel is outside of my comfort zone. I rarely read fiction or romance or a NYT bestsellers. The bestseller list is never-ending and I don't find it to be an objective rating. It is a notable award though I feel like it's saturated. I also despise someone telling me this is "The perfect summer read!"
So far I can't say I've ever laughed this much from reading a leadership or psychology book. It's already having me think more about my friendships and why I love or hate what I do. Funny enough for Poppy (the protagonist) her dream was to become a travel writer and that was one of my (copious) dream jobs while I was growing up. The chapter I just read last night mentioned Amsterdam and you best believe I miss that place and its people though I don't miss it's depressing cloudy weather.
More to come on this later. A meet-cute just happened :)
🏖 Hawaii Update
I drove up the Haleakalā volcanic crater with my family yesterday. It is on the eastern side of the island of Maui and formed 75% of the island.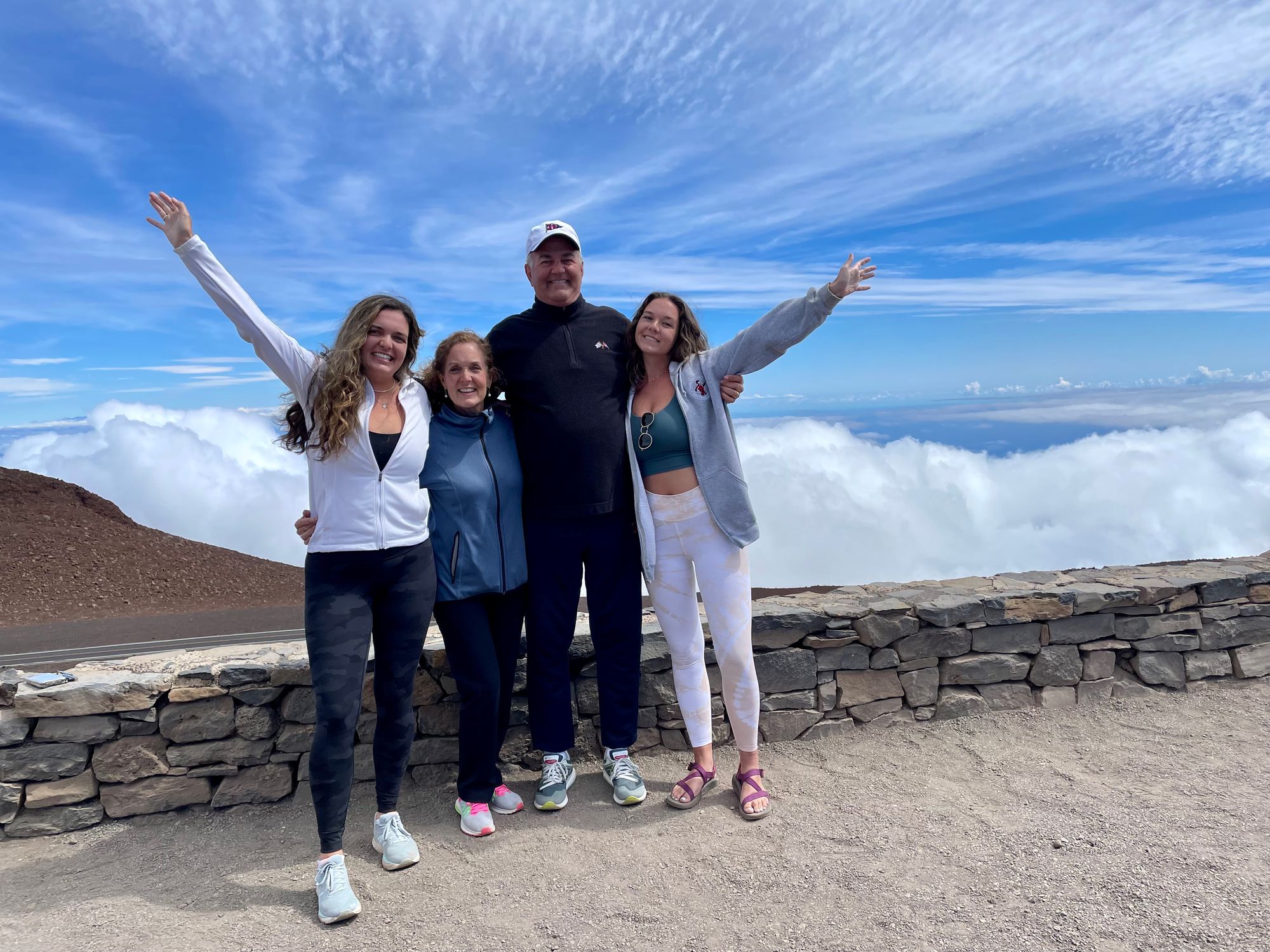 It was one of the most breath taking sights to be over 10,000 feet above sea level. To think that all these islands are created from volcanoes and that this paved path was made so that I could see this sight. Beauty fills me with gratitude. I had a lot of feels and felt that a poem below would capture the experience best.
Hey Haleakalā
You are mighty tall
Every 10 minutes driven, you have a new ecosystem.
I started off in a brown desert looking straight from the Disney movie Holes.
Then into the mossy greenery and lush shrubberies.
They looked like where the hobbits live in Lord of the Rings
To a tall shaded forest, like from the Twilight Saga in Portland
filled with invasive species of pine trees.
These were some happy trees,
I'd love to watch Bob Ross paint.
Then came the roaming cattle.
We slowed and came to a halt
To watch the calves and cows in the clouds.
They were living a happy simple life.
A family of pheasants scurried by
But what we really wanted to see was
The nēnē state bird of Hawaii.
My dad zipped around the snaking road
Through the clouds hugging the outside of the lane.
The road kept vanishing and coming back
The winding was never ending.
As if we'd take a step out into nothingness manifested:
The void.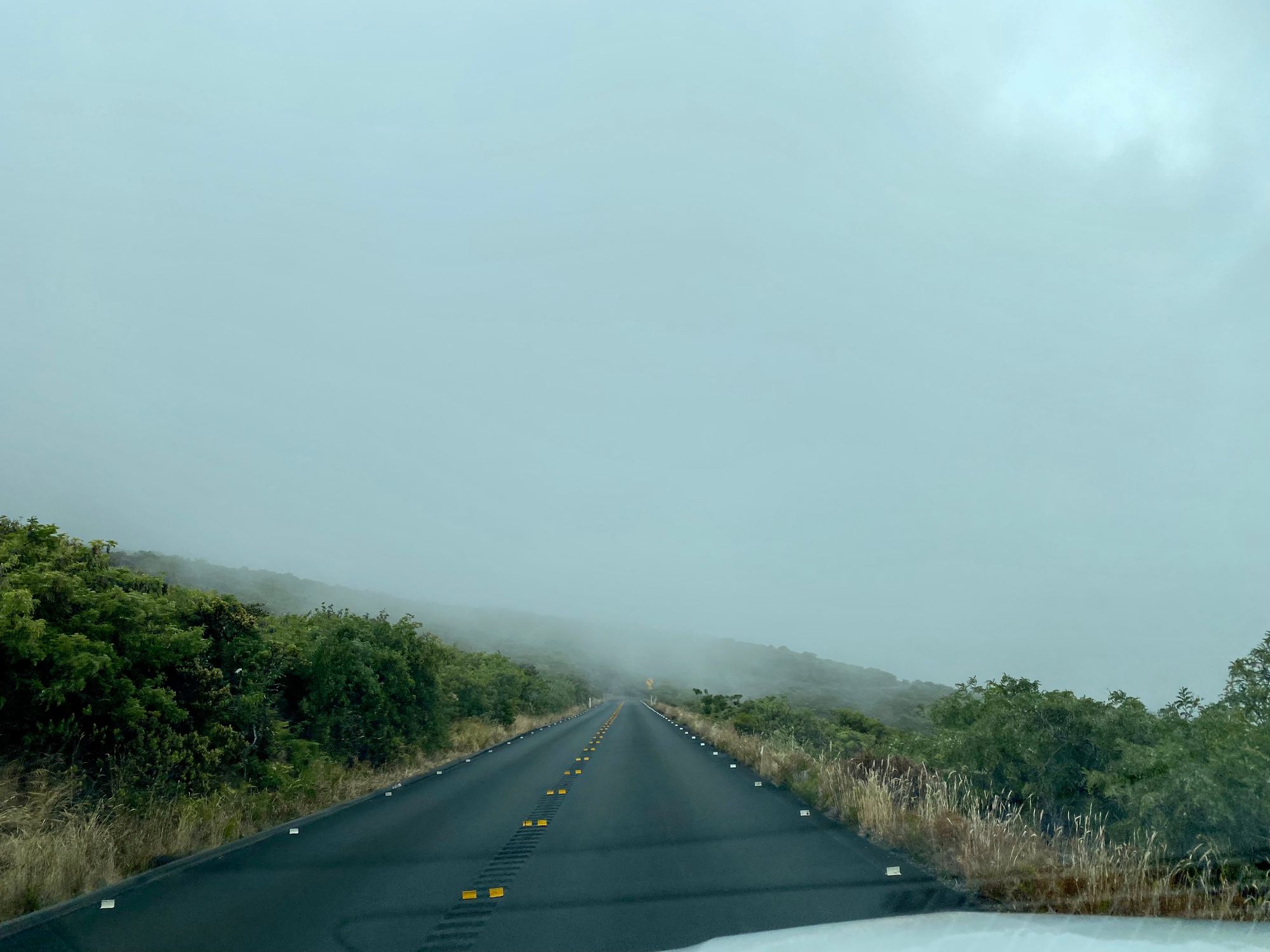 The clouds were calming
And then irritating with the lack of visibility
We commentated:
"Okay Mr. Cloud you have made your point,
and can leave now."
but he doesn't seem to listen.
We were like the peas in pea soup.
Hey Haleakalā
You feel like the end of the earth.
The minimal amount of your life diminished.
Until we spotted silver sea urchins above ground.
The silversword plants in Hawaiian are 'āhinahina
Endemic to the island of Maui
One of the only survivors at the summit
Designed with its silvery leaves to reflect sunlights
And deep taproot to stand the high winds.
It's what I imagined lunar landscape would look like.
With the crater and the red hill and magnetic peak.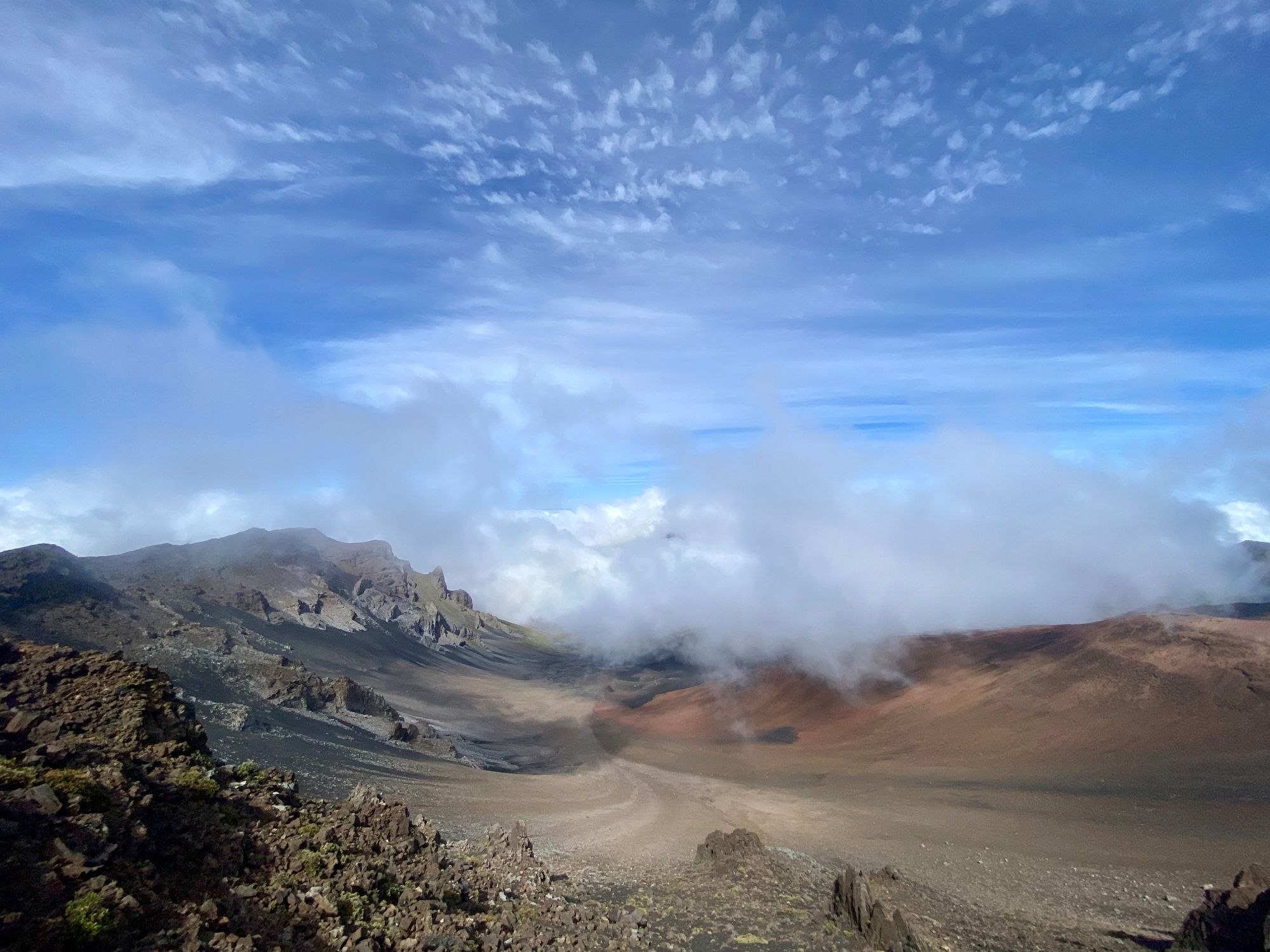 The air felt like the freshest
yet lacking in actual oxygen
My mom was getting dizzy.
We stumbled upon 25 cent citrus on the way down
And a bistro with decadent pies
That surely improved the rider's morale.
🤔 Reflecting
As we come up on the last trimester of the 2021 (crazy yes I know), I overwhelmed myself trying to simultaneously reflect on the month of August along with May, June and July…. That turned out unsuccessful. I don't recommend trying. I do have some new goals to be set but I want clarity before. Nothing effective ever comes from rushing. I'll be finalizing this in the next week or so.
Something I've been pondering:
How can I be lenient with my past self, patient with my present self, and simultaneously stern and sympathetic with my future self?
🔎 Word to define
Terra incognita: unknown or unexplored territory or places
Antarctica is still largely identified as terra incognito as the continent is largely unknown, frozen and in a faraway place.
Etymology
First documented in Latin in 1610s as "unknown or unexplored region," and from terra "earth".
Pathfinding Cartographers (the people who make maps) had to guess what other places looked like. Countries were drawn with the wrong shape and geography – or simply weren't drawn at all. If no one they knew had ever been there, they labelled them terra incognita. Instead of roads, towns or rivers, they drew fantastical creatures, who they imagined must live there – like magicians, or monsters.
Example
How can I leverage terra incognito in my own life to spark exploration rather than anxiety or uncertainty?
🌟 Quote to inspire
"Being yourself is a continuous effort. There is always another expectation placed upon you, another person pulling you toward their preferences, another nudge from society to act a certain way. It's a daily battle to be yourself, not merely what the world wants you to be." -James Clear
❓ Question to think about
What's something you do on vacation that you're unlikely to do in your daily life? Is there certain comfort in anonymity?
📷 Photo of the Week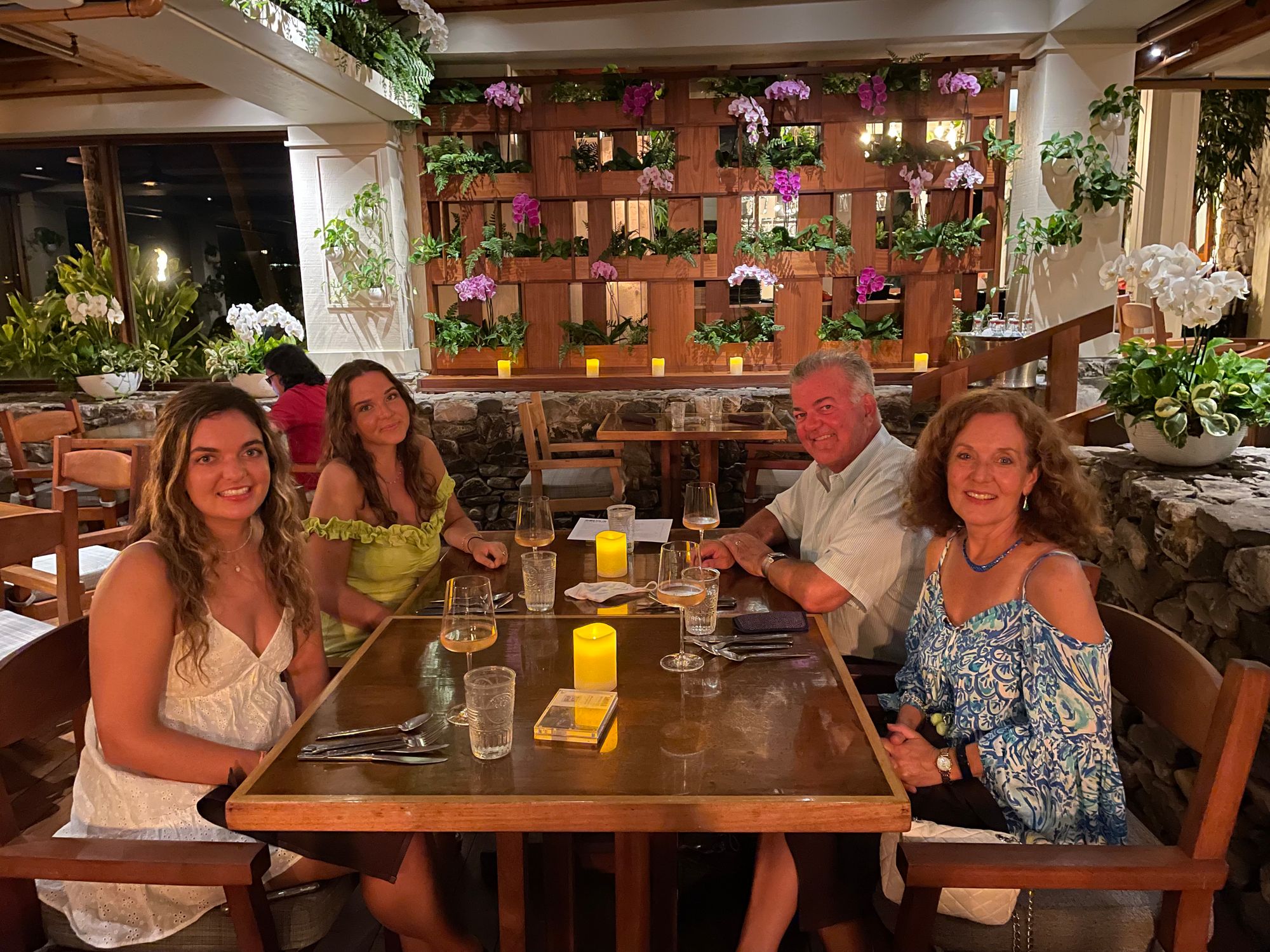 Last night I had arguably one of the better dinners I've eaten.
Why do I say this?
It was a blend of the gezellig environment alive hanging orchids around me. The stories being shared with my family about slugs in Edinburgh, whales in Cape Cod, and frogs in the Netherlands. The waiter and her passion to share the cuisine with us. The meal I picked of the ono fish drizzled with spicy pineapple jelly. If you know me you know that I really want to like spice but I struggle to do so the bed of rice was my savior. The caramelized banana foster with a macadamia nut ice cream and Portuguese malasada doughnut.
Life feels too good to be true.
🙏 Shoutouts
To my parents and sister for flying out to Hawaii to come visit me
To the School of Life for leading me to the Word to Define
To Maria Dessinger for her book recommendation
To Emily Henry for writing one of her many books and prompting the Question to think about
To Costco for family grocery trips. They are always the best
---
I appreciate you reading this! If certain ideas resonated or you have feedback to improve my future newsletters, I'd love you to leave a comment, reply to this email, or send me a message on Twitter @JenVermet. If you want to learn more about who I am, I welcome you to visit my online home.
Never stop learning 😁
Mahalo 🌺
Jen
👣 Footnotes
If you're reading this because someone shared this newsletter with you or you clicked a link somewhere, welcome! I'd love it if you subscribed below to receive future updates: