Aloha fellow learn-it-all
Greetings from the North Shore of O'Hau, Hawai'i 🤙
If you are new here or missed last week's edition, you can catch up on the past letters here. If you are reading this for the first time, I'd love you to sign up below to join the other learn-it-alls:
Now, let's dive into letter 68 from a learn-it-all. Enjoy!
🏖 Waikiki Update
I've been acclimating well to living here. I've never walked this much in my life. I've been walking up to 10 miles every day. When I enter my bed at night I fall right asleep. It's the good type of tired. The one that makes me feel like I am living life to the fullest.
They say a picture is worth 1000 words, so I am going to switch up the style a bit and share a bunch of pictures from the past week.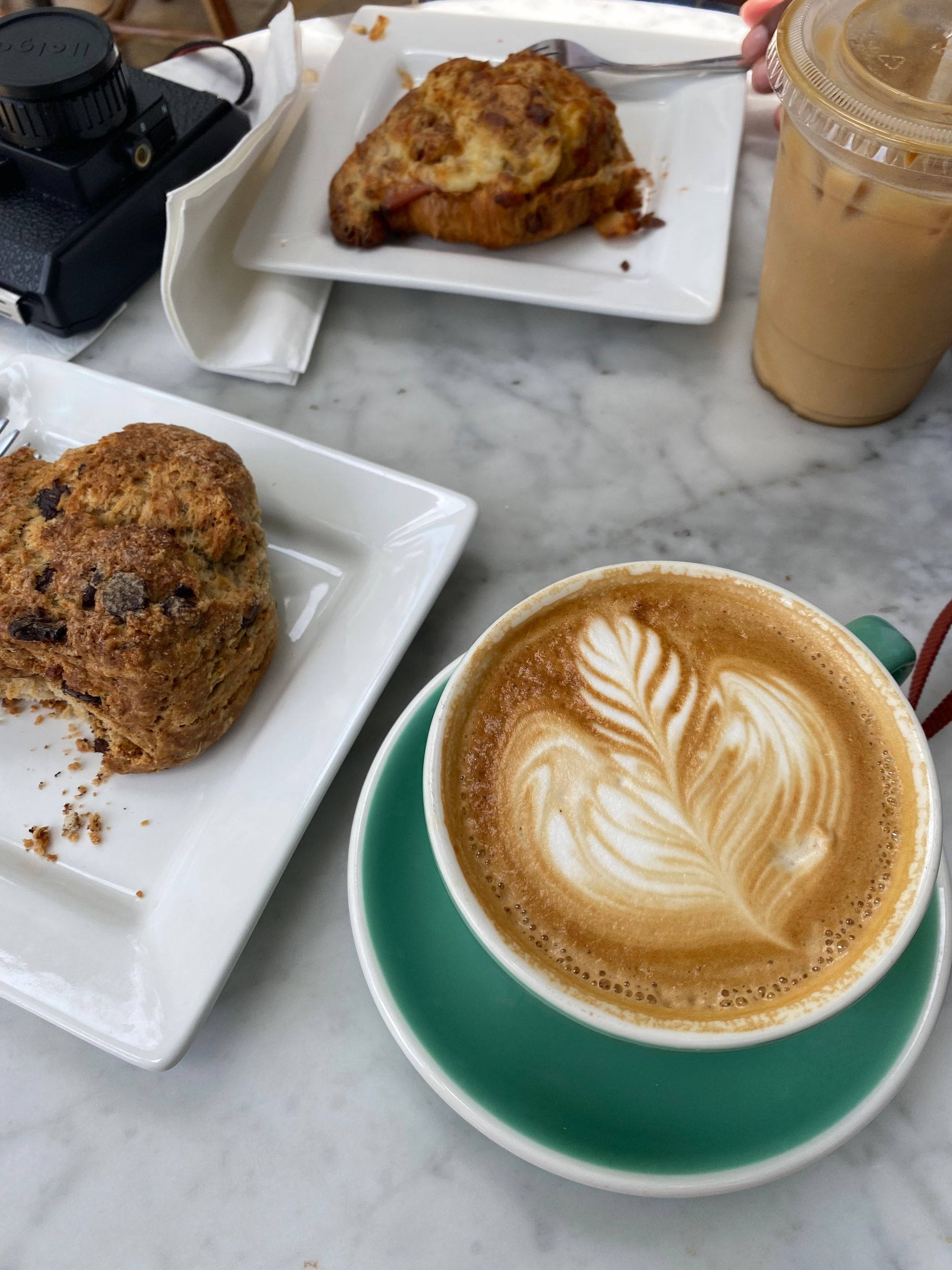 I quit caffeine in December last year. That little stint got broken. When in Hawaii, I am choosing to drink the Kona coffee as it is some of the best in the world.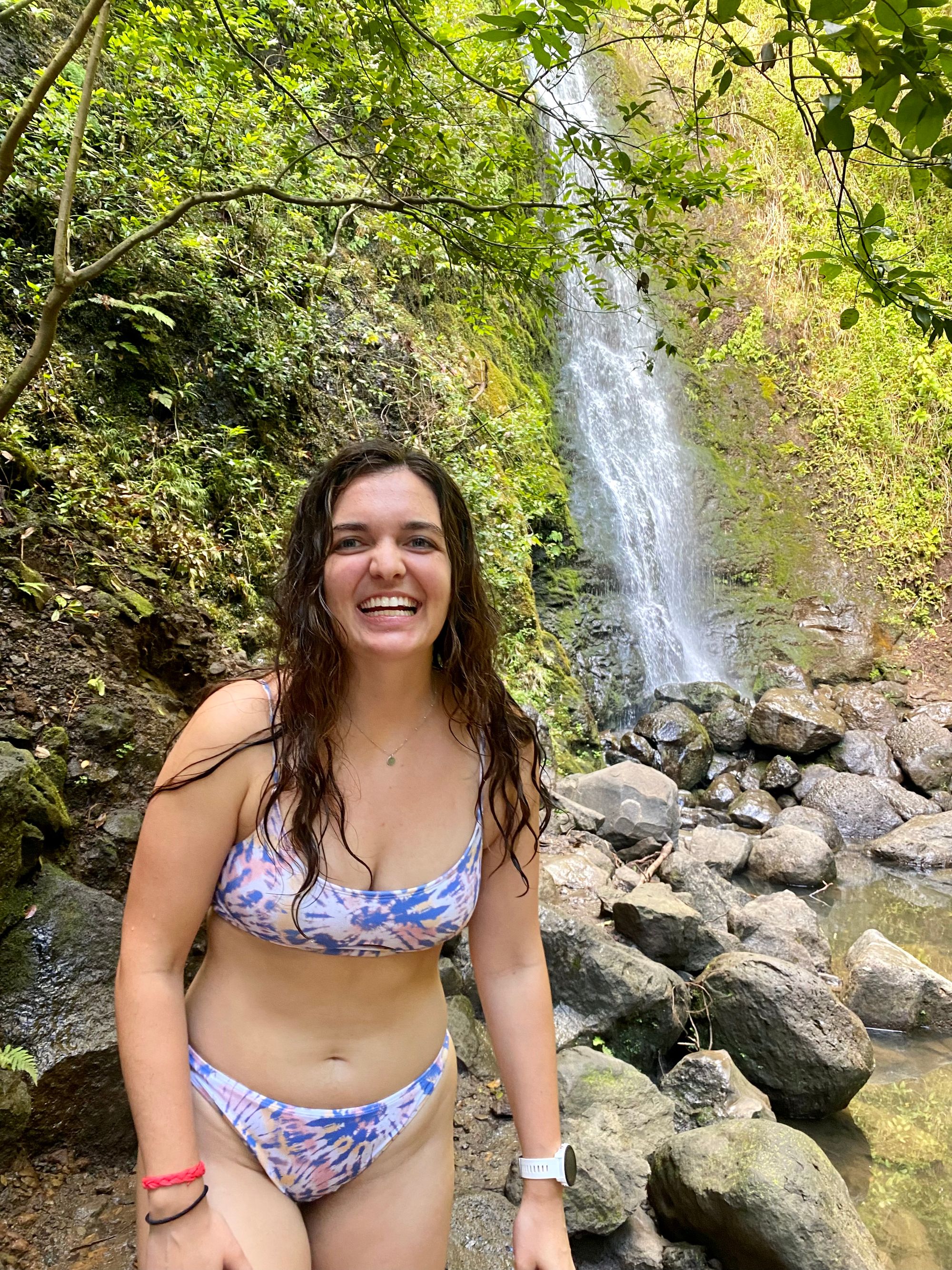 There's waterfalls everywhere. I hiked up to the Lulumahu Falls. They were absolutely beautiful and the type of shower I wish I could take every day. The ice cold water was the perfect reward for making it to the top.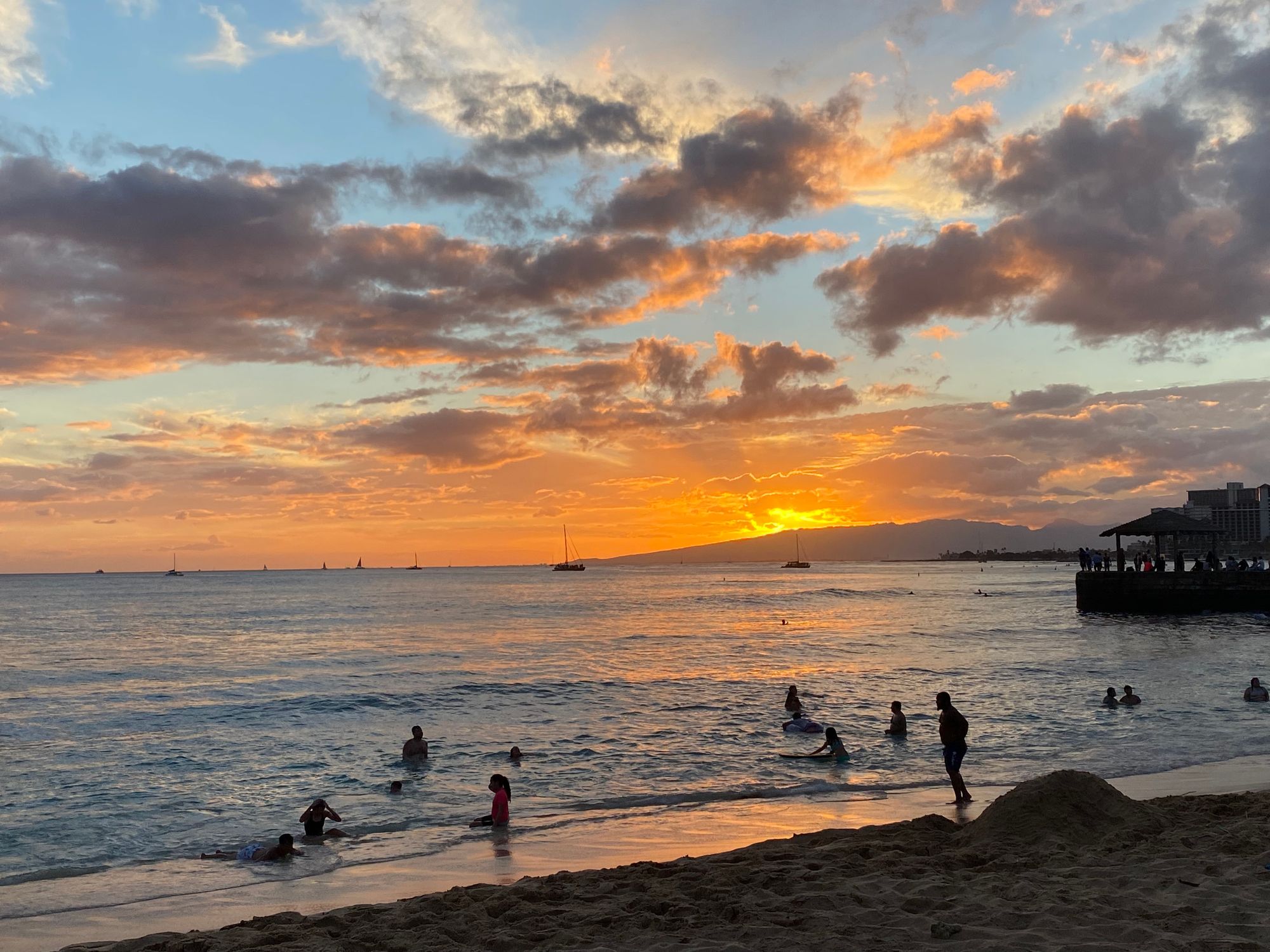 The sunsets are absolutely beautiful and I cannot imagine a day goes by that I can get bored of looking at them.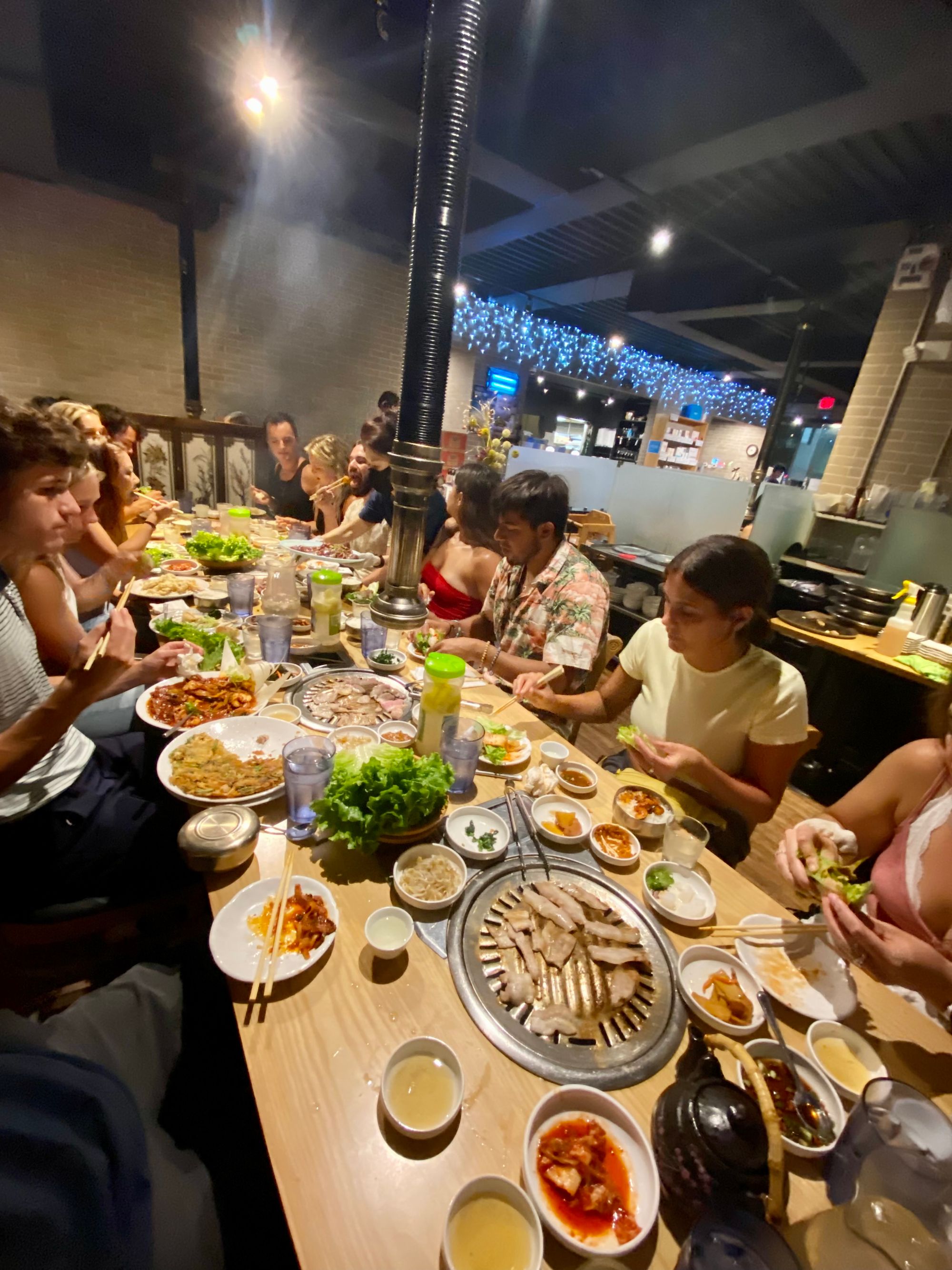 I've never eaten Korean barbeque before and it was absolutely heavenly! The food coma after was totally worth it. Talk about a feast. My favorite parts were the pork belly  and the different sauces. The Kimchi is definitely an acquired taste that I have yet to attain.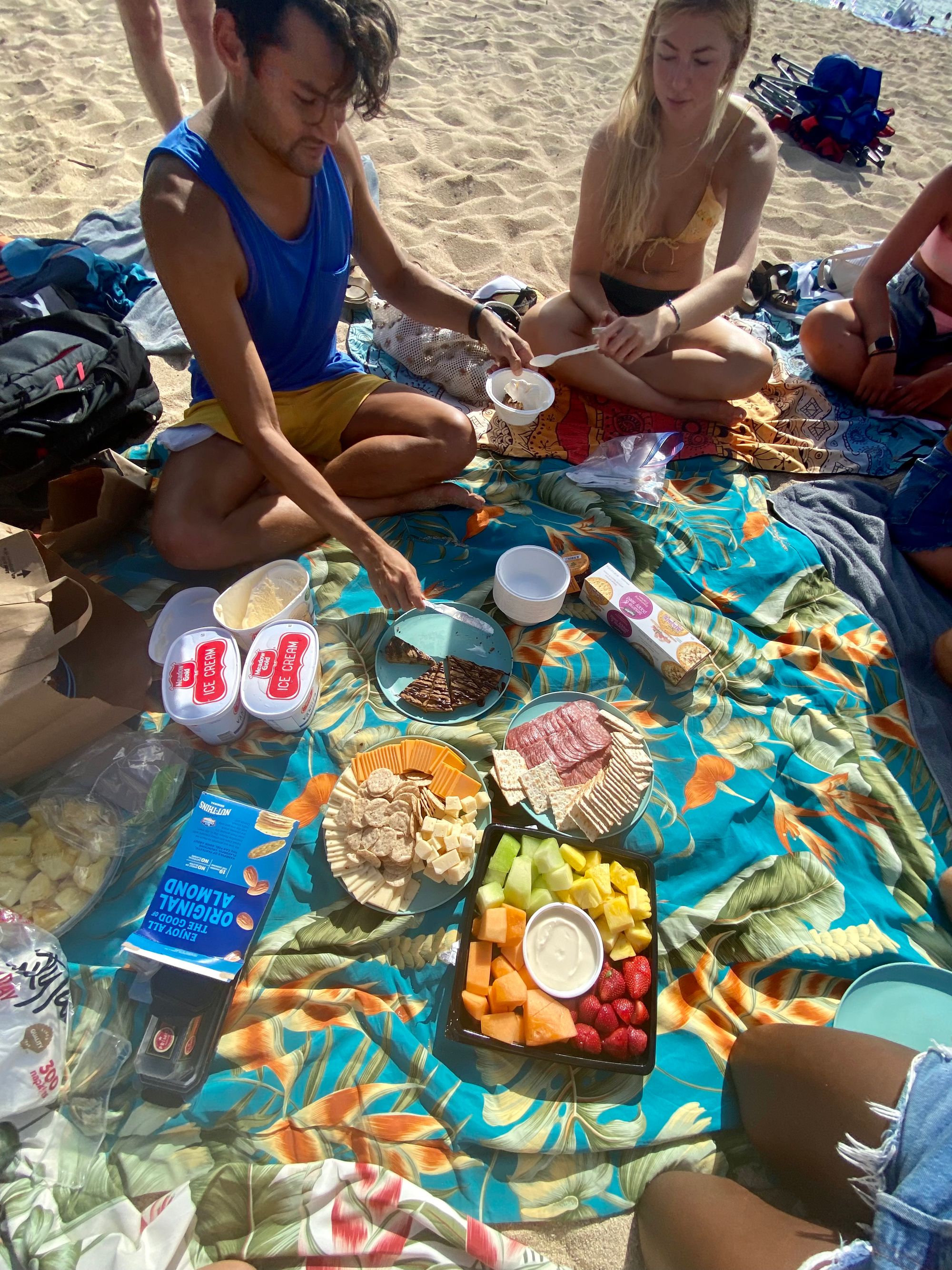 A couple of the students had birthdays over the weekend so we had a beach party full of snacks and cookie cakes. I've never spent this much time at a beach. All the games of racket ball, volleyball and swimming were splendid! Once you get over the inevitable sand everywhere, it is so much fun!
Some Hawaiian finds I found interesting I wanted to share with you:
Flips flops are called slippers
Driving with Aloha spirit means to not honk your horn. I never hear any horns honking here. I can't say that I've witnessed that in any other large city
Spam is a food wrapped in seaweed and rice here that is a delicious snack and now email that goes into a junk folder
Ceded lands are used for "inhabitants of Hawai'i and for other public purposes." In 1921, the U. S. Congress adopted the Hawaiian Homes Commissions Act which provided that about 200,000 acres of the conveyed lands were to be applied for use by "native Hawaiians."
🔎 Word to define
Mahalo: an expression of gratitude
Etymology
A Hawaiian word meaning thanks, gratitude, admiration, praise, esteem, regards, or respects. According to the Pukui and Elbert Hawaiian Dictionary, it is derived from the Proto-Polynesian masalo.
Some sources support that the meanings "thanks" and "gratitude" were appended to the word following contact with Westerners. While the word mahalo is found in Lorrin Andrews 1865 dictionary, the English-Hawaiian section does not provide any Hawaiian word intended to mean gratitude or thanks. Also, early visitors noted that the Hawaiians were generous and grateful people, but had no word to express gratitude or to say "thank you".
Example
Mahalo to the airplane that flew me to this beautiful island.
To the email I sent inquiring about this program.
To the people I have met, to the energy I have been filled with and the fresh air that makes me feel young again.
🌟 Quote to inspire
"The goal of sharing ideas isn't for all to agree with you. It's for some to learn from you—and for you to learn from them. Popularity is how many likes you collect. Impact is how many lives you enrich." -Adam Grant (Tweet)
❓ Question to think about
What is the most likely cause of failure? Before it happens, how can I prevent it? If it happens, how can I recover?
📷 Photo of the Week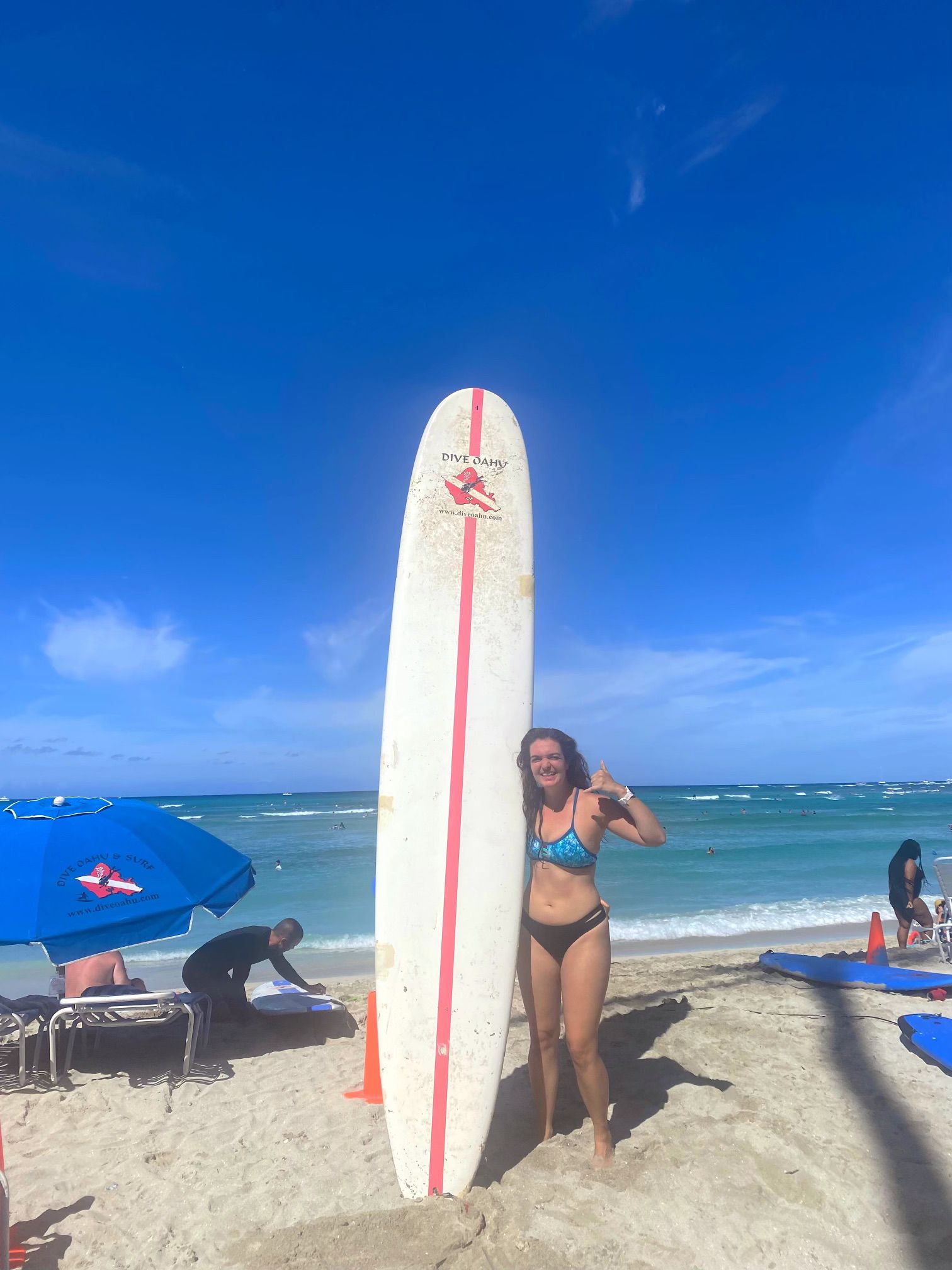 I've been wanting to surf for a LONG time. It definitely blew my expectations out of the water. I got up on my first ride thanks to my coach Jason who helped me out.
It was such a majestic feeling. Like I was one with nature having mother nature behind me propelling me forwards. The balancing was tricky but smooth. It felt so natural, like this is how life was meant to feel all the time. Talk about some excitement and a rewarding phenomenon.  I kept telling myself the most likedly form of failure was landing on coral with my foot like teh student the day before, so to avoid that I kept falling back first with my feet up. Once I got over that fear it was a breeze.
I loved it and cannot wait to do it again.
Some tips that Jason gave me that are going to be my new self talk each time I go in:
Look forward & UP! (If you look down, that's where you'll go)
Keep a wider stance to balance better
How you start is everything. Be far enough back and centered with weight centered in the board
My students in the program also surfed and we took a fun group photo 🤙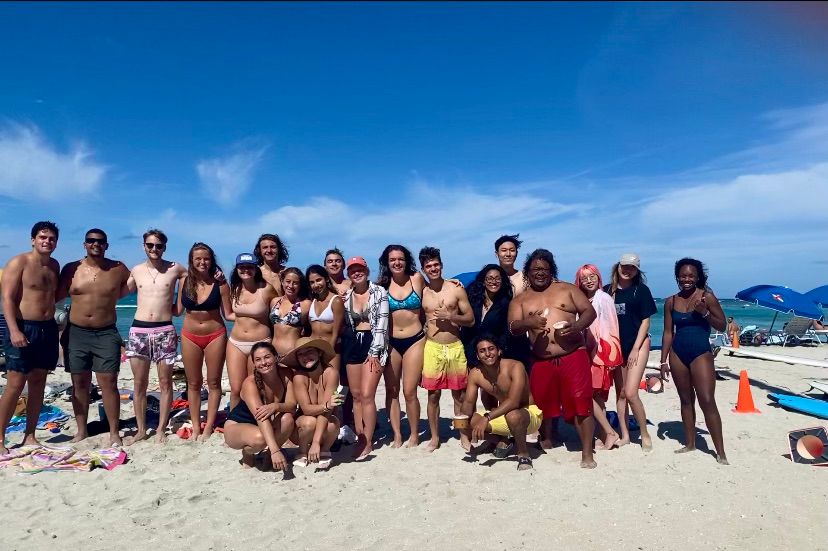 🙏 Shoutouts
---
I appreciate you reading this! If certain ideas resonated or you have feedback to improve my future newsletters, I'd love you to leave a comment, reply to this email, or send me a message on Twitter @JenVermet. If you want to learn more about who I am, I welcome you to visit my online home.
Never stop learning 😁
Mahalo 🌺
Jen
👣 Footnotes
Coding is merely another language to learn. Symbols is at the core of language.
If you're reading this because someone shared this newsletter with you or you clicked a link somewhere, welcome! I'd love it if you subscribed below to receive future updates: