Hello fellow learn-it-all,
Greetings from the Aloha State 🌞
I     M A D E     I T ! !
It was a bit chaotic at the airport yesterday after being awake for 24 hours straight. Silly me… I couldn't sleep on the plane at all.
It was quite the day. I'm embarrassed to admit that I started my day off at the wrong airport at 5AM. When you're under a bit of stress your brain kinda shuts off. In my defense, the flight changed the day before and the Delta website was malfunctioning. Definitely one of my bigger mistakes that I am sure to learn from…
The saga continues because at the LAX airport my connection flight to Honolulu afforded me 15 minutes to switch terminals before it departed. My new Garmin watch was buzzing that my heart rate had reached a new peak as I sprinted across the two terminals. I hadn't felt so accomplished to make my flight.
It wasn't all that bad though.
My long layover in DTW was beyond pleasant with the pianist nearby creating the vibe playing Charlie Brown and Frank Sinatra as I was drafting this letter. I also saw one of the most beautiful sunsets as I flew over the Pacific Ocean. Talk about some rainbow sherbert popping colors.
The bottom left is my color palette of choice. What about you?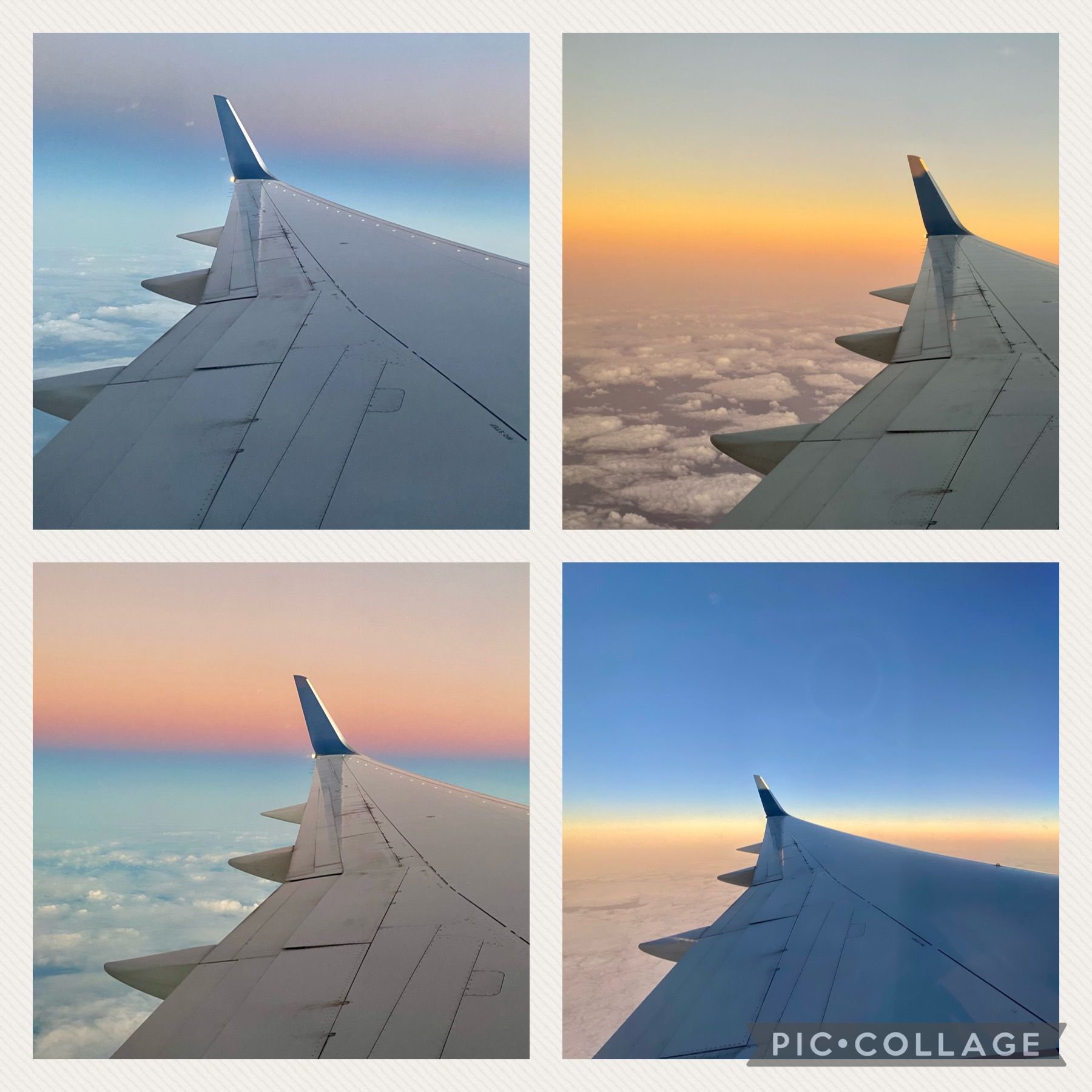 If you are new here or missed last week's edition, you can catch up on the past letters here. If you are reading this for the first time, I'd love you to sign up below to join the other learn-it-alls:
Now, let's dive into letter 66 from a learn-it-all. Enjoy!
🎧 Listening
I got interviewed by Taylor Marks on her podcast called The Vault. She helps GenZ find a life they enjoy through work/life balance.
Spend 7 minutes to hear about my struggles with dyslexia, moving to Hawaii, and a pivotal point from last year after being laid off from my corporate job. If you'd like more context, I also wrote about these topics on my website:
The two questions that were the most thought provoking for me to answer were:
What defining moments have shaped you? When I think about this, it makes me think about how to compare and contrast a transformation of where I transformed internally and viewed myself differently. Many of these are listed above.
What do I want to achieve in the next six months? I honestly don't know. Between now and the end of the year I have many ideas and prioritizing those is a constant juggling act.
🎬 Watching
I watched Supernova on the plane to Hawaii. It stars Colin Firth and Stanley Tucci. (Or as I recognize them the actors who plays Nigel in Devil Wears Prada and one of the dads in the Mamma Mia movie with Meryl Streep. )
It is about friendship, love, memories and the hardship of early onset dementia in life. They take a camper van to the Lake District in England to reconnect with family, friends and places of the past. Their time together is the most important thing they have.
Yes I was that girl crying on the plane getting my mask all soggy to this movie. It's hard not to after witnessing a similar decline happen to my Omi last year with dementia.
Some takeaways I really enjoyed from Supernova are:
To make the most of our ability to remember.
Life would be meaningless without friendship
"We will not starve for lack of wonders, but from lack of wonder"
You must always ask questions. Never stop asking questions no matter what anyone says. Make a promise never to stop.
Dementia feels like being a passenger on a vehicle to a place you don't want to go to where no one can bring you back from. You forget who is even doing the forgetting.

🏖 Waikiki Update
I still cannot believe I have arrived. More to come. Five first impressions so far:
My hypothesis is true: I don't know if I will ever get sick of acai bowls
The world is small. the first person I met in Hawaii while checking into my hostel was someone from my hometown
This fresh air has filled me with pureness
The mornings are so peaceful. Farewell to being a night owl. I'm headed to becoming a morning lark real quick
Talk about friendly people. I haven't met so many new people in a day since pre-pandemic. Back to the board room of name games for me :) Such a good problem to have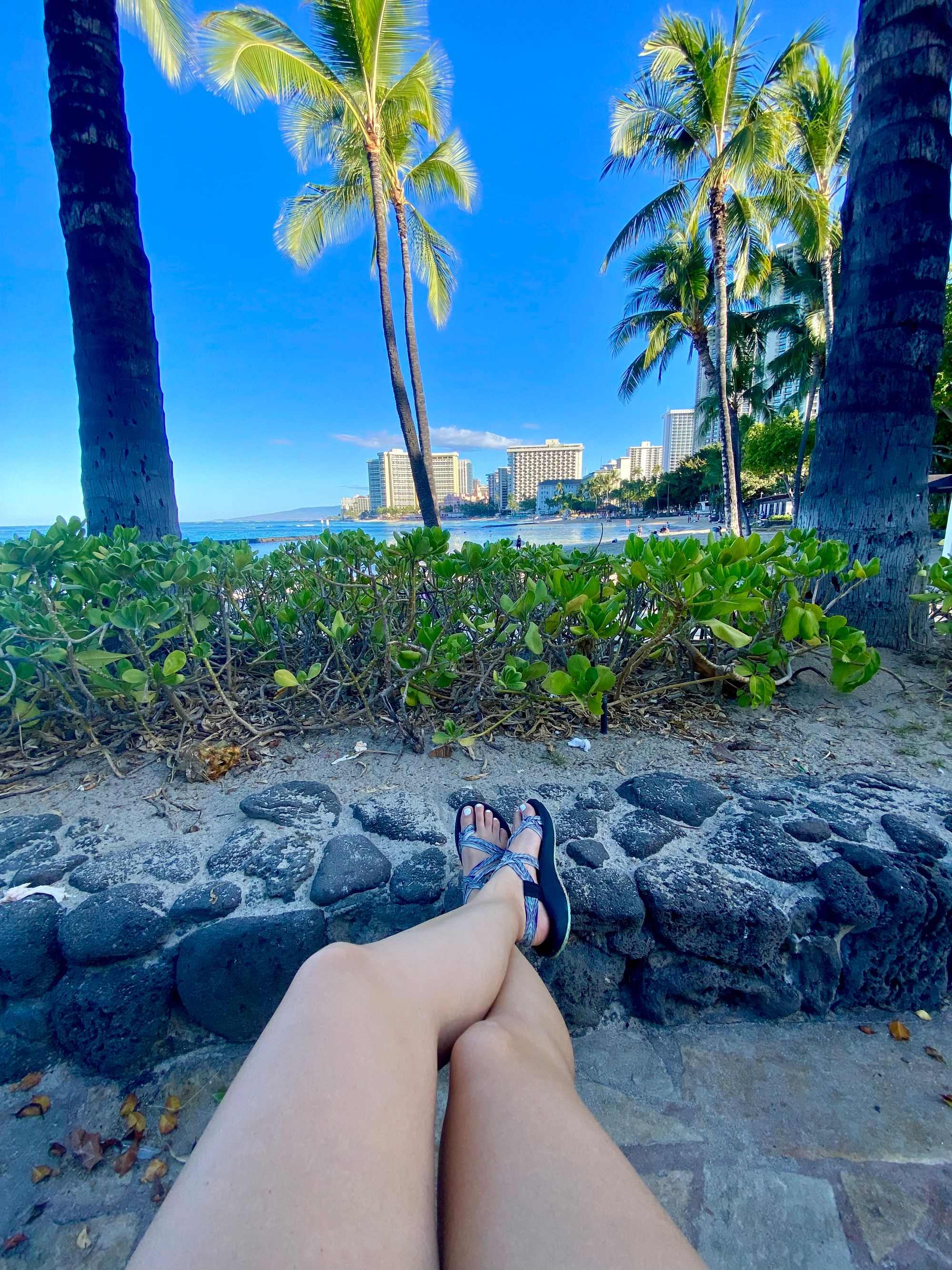 🔎 Word to define
Aloha: a Hawaiian expression used to say "Hello" or "Goodbye."
It is one of the most used Hawaiian words, even by those who do not fully understand its exact meaning.
Aloha can be and it has a deeper meaning to the Hawaiian people. Aloha also means kindness, love and affection. For example, in Hawaii people do things 'with aloha' like surfing, working or living, etc. To do something with 'Aloha' means to do it with your soul.
Etymology
Used since 1825 in greeting or parting from Hawaiian aloha, literally "love, affection, pity." Sometimes aloha 'oe, with 'oe "to you."
There's also a city in northwestern Oregon, west of Portland called Aloha established in 1912.
Example
As I walked into the airport in Honolulu I immediately knew why this was called the Aloha State.
🌟 Quote to inspire
"There will never be a perfect time to do something that stretches you.
That's true whether you are starting a business, having a child, changing careers, or wrestling with any number of challenges.
That's not a license to be reckless and never think things through, but at some point you have to embrace the uncertainty because it is the only path forward.
If you were ready for it, it wouldn't be growth."
–James Clear
❓ Question to think about
If you were to build a table, what tool would you prefer out of glue, chainsaw or hammer? Why?
📷 Photo of the Week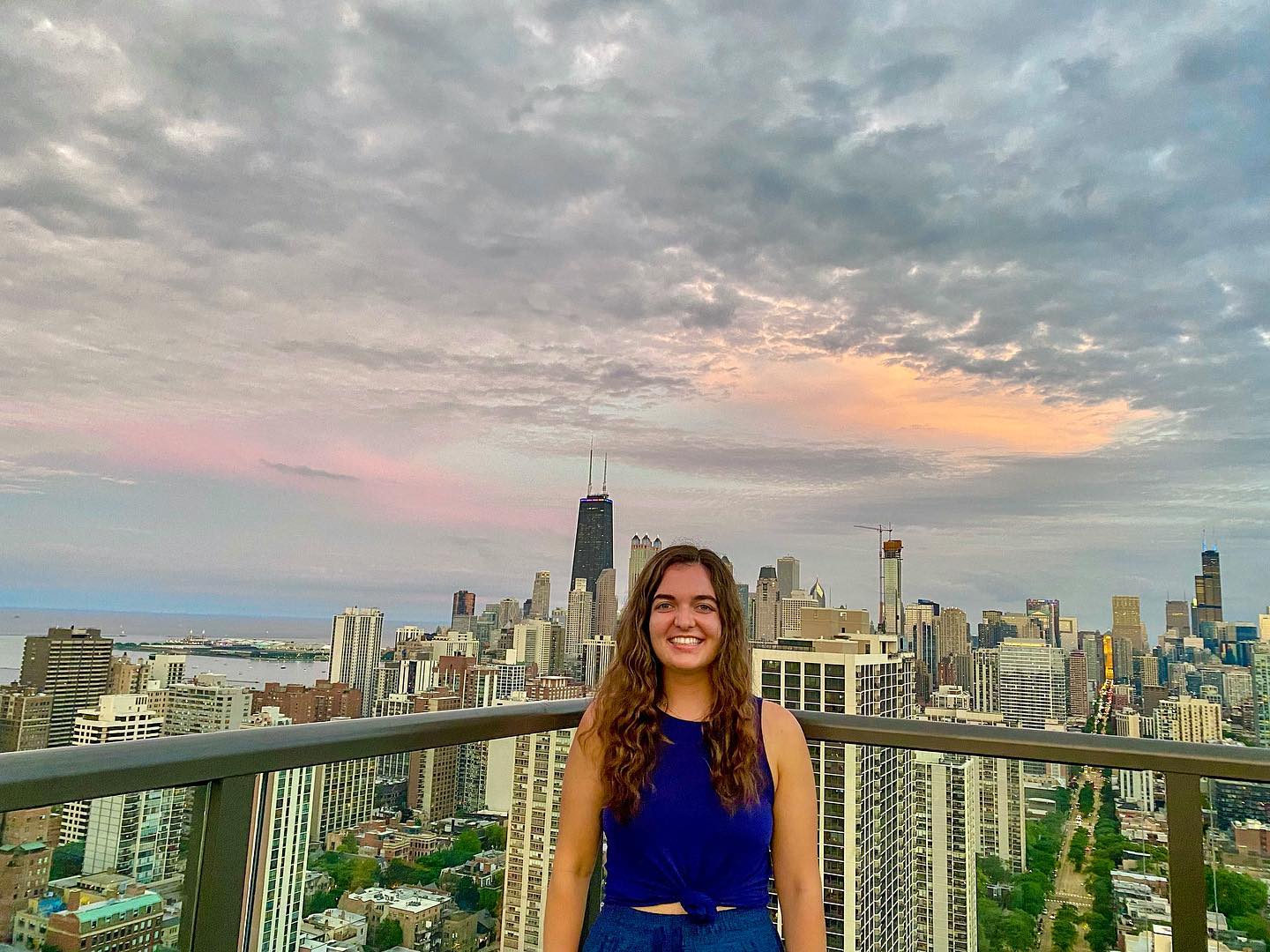 Oh how I will miss this pretty city of Chicago 💙
I could not be more grateful. For the business I started, the new hobbies and the many many memories with dear friends. So much growth. I wouldn't trade it for the world 🌎
This city has given me so much these past 2 years. This place that has felt like home.
The Midwestern charm will always remain and this is farewell for now.
Here's to the end of this chapter and the beginning the next. Adventure is calling me ☀️ 🏄🏻‍♀️
🙏 Shoutouts
To Taylor Marks for the fun and thought provoking questions on the Vault podcast. Reach out to her if you're a 17-25 year older interested in personal development.
To Justin from Hawaii for sending along these 22 Hawaiian phrases to know
---
I appreciate you reading this! If certain ideas resonated or you have feedback to improve my future newsletters, I'd love you to leave a comment, reply to this email, or send me a message on Twitter @JenVermet. If you want to learn more about who I am, I welcome you to visit my online home.
Never stop learning 😁
Until next week,
Jen
👣 Five Footnotes
Feeling honored to be spotlighted during my last week at Astutely (Link)
To be a great podcast interviewer have memorable questions, be welcoming at the start to create psychological safety, and have a speedy production system (Tweet).
I officially refunded my early book supporters from my unfinished project and wrote the update here.
An appreciation post to Naseem Malik who I will miss as I leave Chicago (Tweet).
One of the best decisions was coming to the airport an hour earlier just to peruse the bookstore
If you're reading this because someone shared this newsletter with you or you clicked a link somewhere, welcome! I'd love it if you subscribed below to receive future updates: