If you are new here or missed last week's edition, you can catch up on the past letters here. If you are reading this for the first time, I'd love you to sign up below to join the other learn-it-alls:
---
Aloha fellow learn-it-all 👋
Greetings from New Orleans, Louisiana 🌺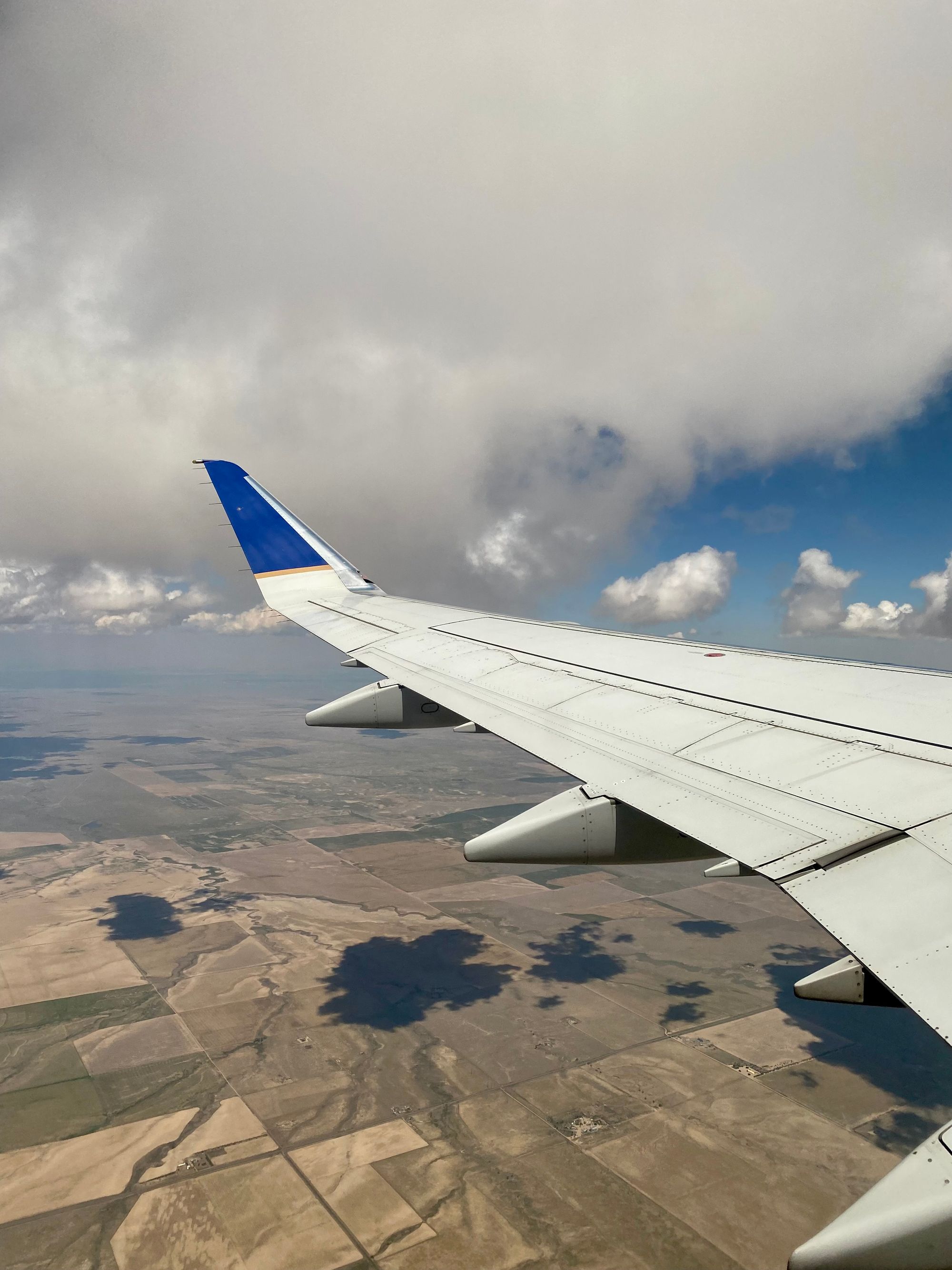 It's officially been one month since I left my home in Hawaii. The time has been flying. Currently, in NOLA, I've been getting a slice of Hawaii by seeing my roommate and meeting her family here.
At the end of months, I usually get hit with this sense of disbelief that it is coming to an end and guilt that I have not done enough. It's something I'm noticing and figuring out. But during this month's reflection, while reading back on old journal entries, I am in disbelief at how much I have seen and experienced.
I am truly grateful to travel and immerse myself in parts of the world that are foreign yet familiar. I've been on an emotional roller coaster with reunions of family and friends from witnessing their lifelong commitments during marital vows to extended periods of time socializing when all I really wanted was cuddling up in a bed with some tea and my journal.
Mental health and social health have been top of mind for me. I can't help but think that folks who desire to be travelers have no idea what they are signing up for.
I feel like I am inauthentic when I meet individuals and share that I am doing 'well' when honestly my sleep and diet are all over the place. Constantly moving places is rubbing the edges of stress and nearing the threshold that I can handle. I feel like I am trying to be a transient orca whale even though I prefer being a fish-eating resident one with a community. (fascinating biological differences between the two that I learned in Alaska).
Now, let's dive into letter 122 from a learn-it-all. Enjoy!
❓ Question to think about
If rejection were a person, what would I write to them?
🖊 Writing
Dear Rejection,
You suck. Sorry, I'm not sorry. I had to say it.
Ever since getting denied at the cool kids lunch table, or when I got the dreaded "we need to talk" text from my first and only boyfriend.
You are a pang of immediate isolation– not the spiritual type I crave during my zen Sunday morning. More like the type that is a jab in the back. When you're uninvited to a party that you already bought a dress to go to. It's a sense of immediately feeling like you don't belong. Like when you show your fake ID to the bouncer who then asks you the capital city of your birth state that you get wrong. Failing that pop quiz means you don't get the admittance ticket. You're back to square one. Plannless. Feeling pathetic and arousing pity being alone.
I've felt you countless times.
When I received small envelopes from my dream colleges that unveiled I was not good enough to become a Wolverine or Badger.
When I was never called back to the second round of lacrosse tryouts.
You were on every bid card while I rushed my sorority. Out of all 17 of them, only one wanted me.
In my liver, you showed up in my body when it resented me for double fisting and chugging blue Red Bull 'Trashcan' drinks.
After I gave the clammiest of handshakes and wore blister-bursting shoes in a dreadful amount of layers of clothes while interviewing to join a business fraternity.
You were looming over my head when I received a calendar invite for a 15-minute check-in Zoom call with the head of HR, who then booted me from corporate America.
You've shown up in subtle ways like during hundreds of job applications I've been ghosted from, and in less subtle ones, like never showing up to the second dinner date.
Rejection, you helped me toe the line though. At least I tried.
Sure, you showed me, but I'd rather live with these moments, minutes, or months of sadness from failing rather than the regret that I didn't try. At least I had the courage to attempt. I showed up, and I will never regret that.
You make me question what my worth is. I can't help but wonder what the point of even showing up is when it feels like only pain in return.
Now, I know you are providing me with direction for where to lead my life. I want to belong and feel accepted. I know you'll be back. My reactions will feel out of my control, but I do have ownership over my response. I am learning how to live each time you enter the room. I'm more ready for the next time we meet.
Yours Truly,
Rejected
🎧 Listening
And of better days
From this town, we'd escape
If we holler loud and make our way
We'd all live one big holiday.
I had the privilege of experiencing my first show at the Red Rocks Amphitheatre. I will definitely be back. The way that the sound seemed to bounce off the rocks was surreal. I had a moment while I was there of thinking how crazy it was that this seemingly huge population came to this random place that feels like I am on Mars. Eardrums, feet, and teeth alike were smiling.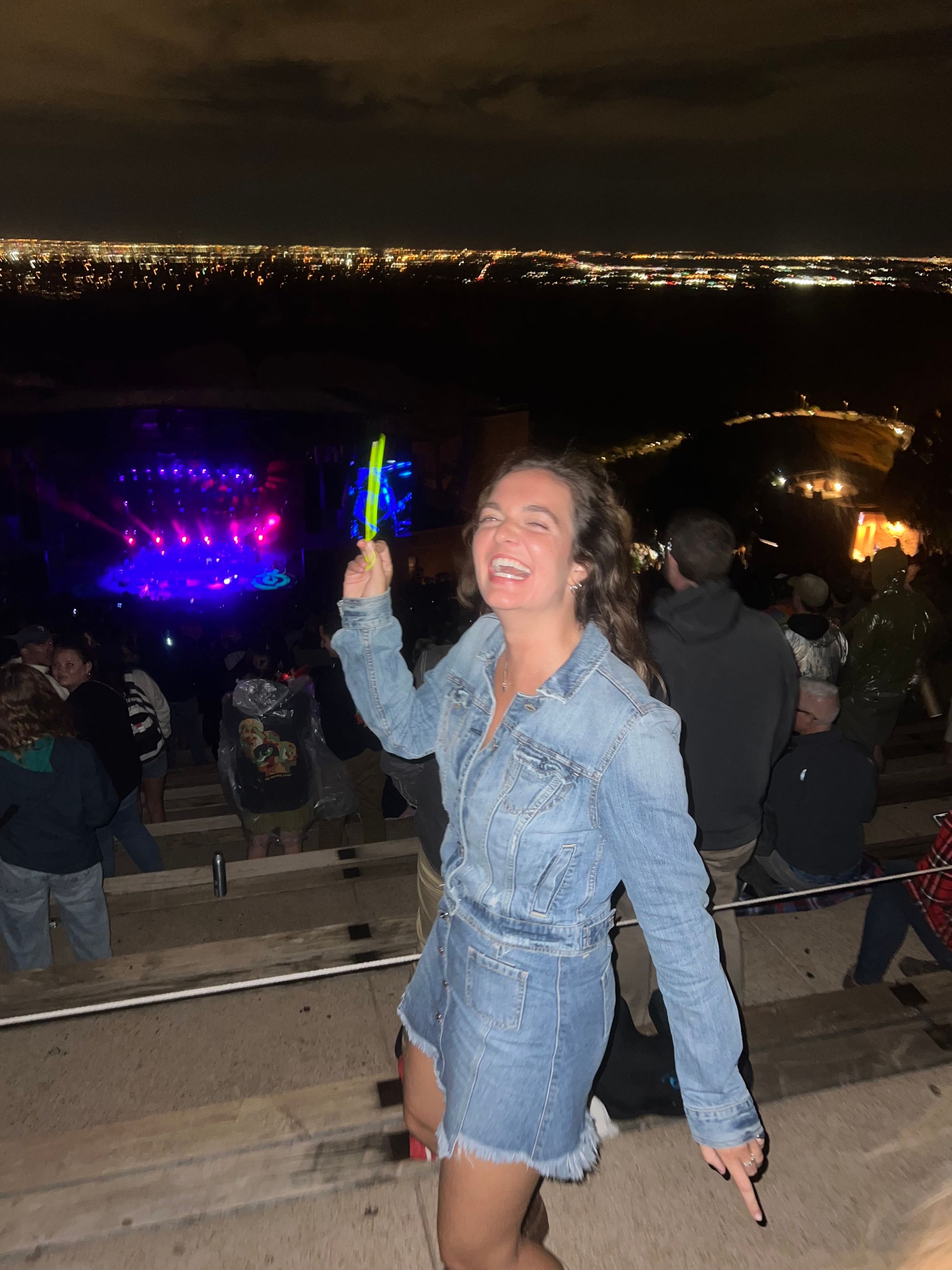 ✨ Meow Wolf Convention Center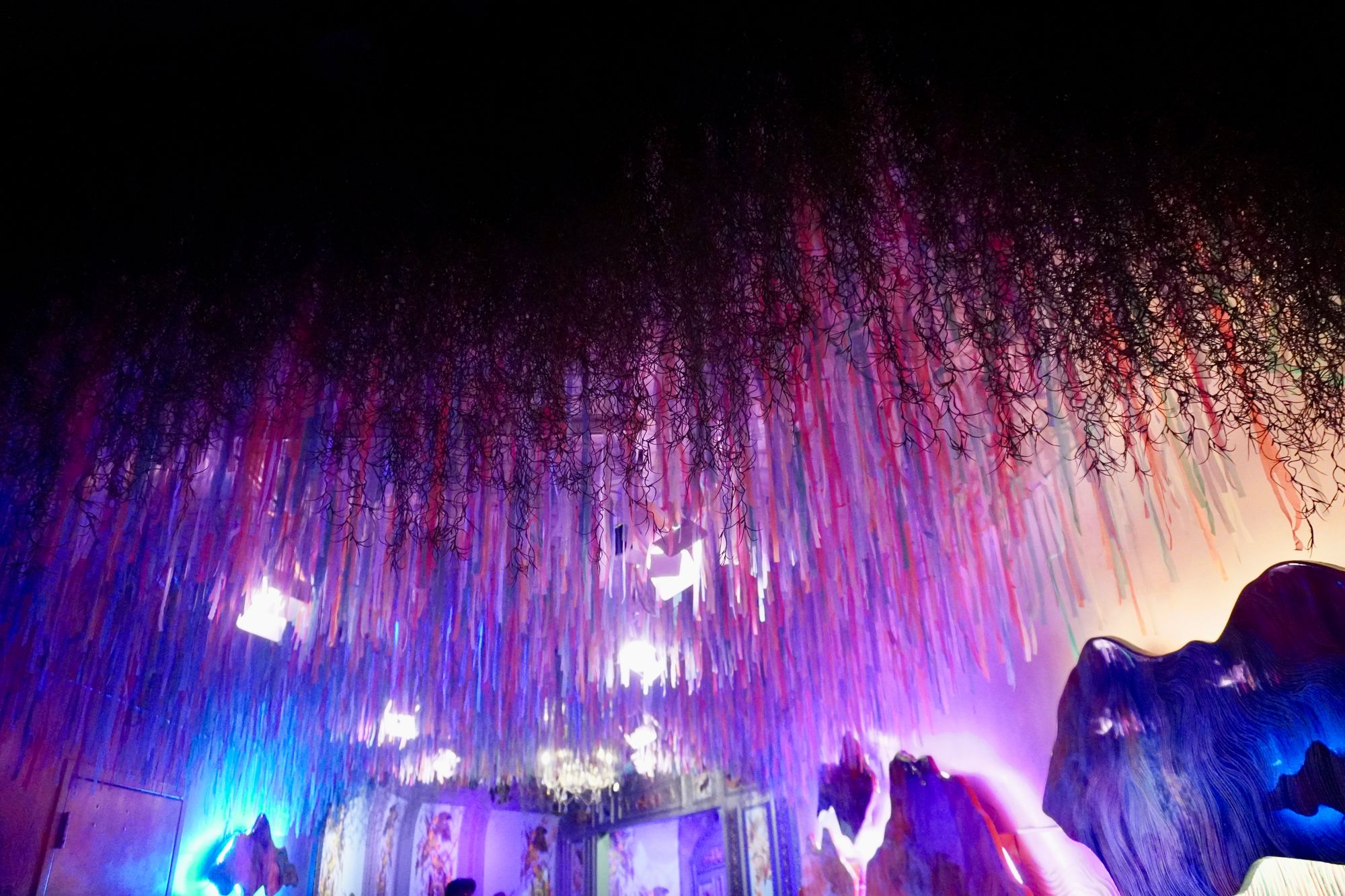 Meow Wolf Convergence Station is an immersive art experience that transports participants of all ages into new dimensions. It is a 4-story immersive art exhibition, home to 70+ unique installations, rooms, and portals. Together, they tell an unforgettable, cathartic tale of converged (that I paid an extra $3 to try to figure out over 4 hours without success.)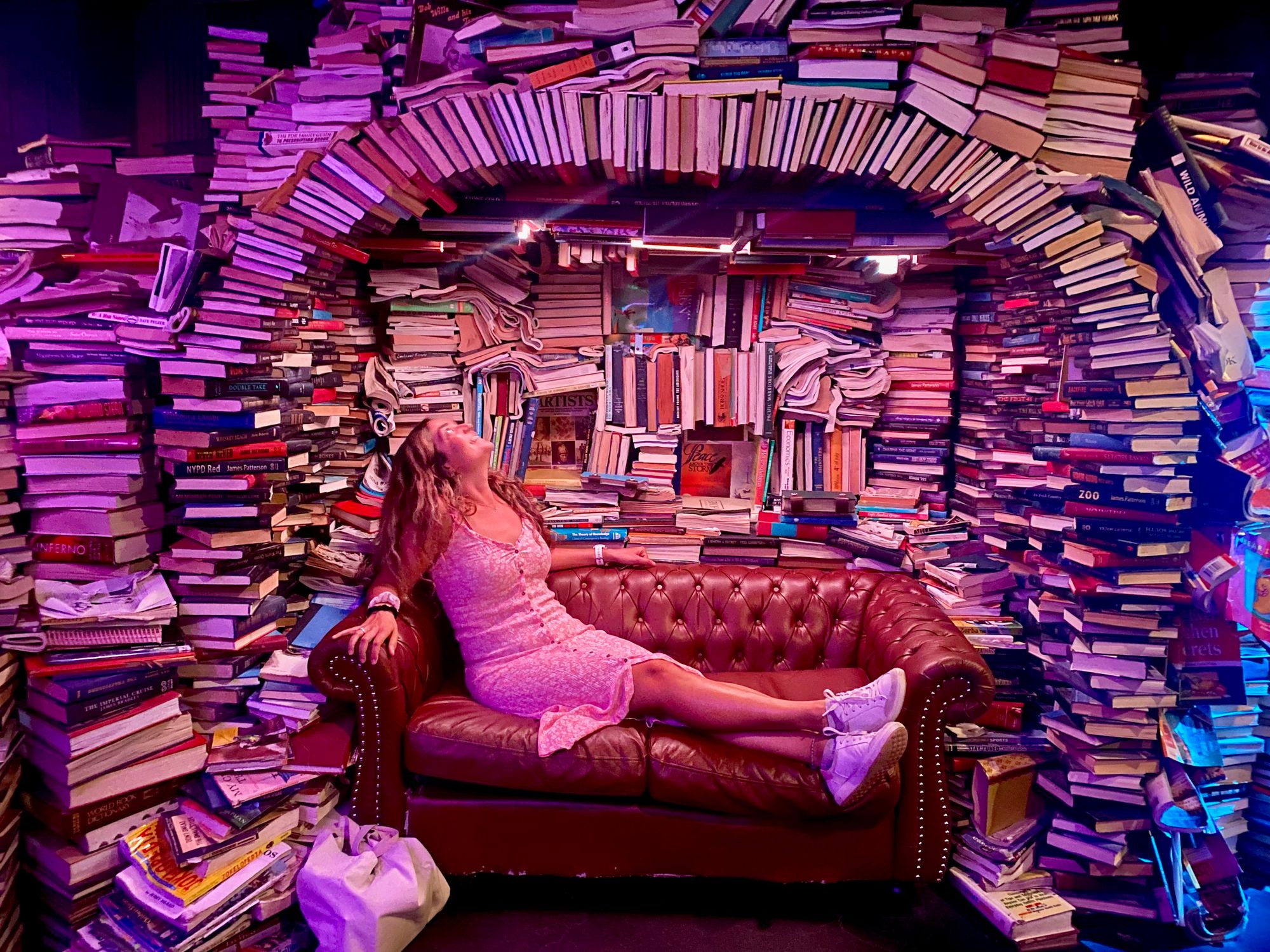 It was a jolt to my sense at first when I entered the art from the elevator whose staff member told me to "go get lost". This place was far from any art museum and definitely not like an Ikea store where there is a certain path to walk. It was such a trippy experience where every single room that I walked into was completely different.
🌟 Quote to inspire
"Beginnings always hide themselves in ends. At some point, I will be okay." -Mike Posner, one of my favorite musicians
📷 Photo of the Week
As you know, I am in NOLA. Why? I've recently taken a Zydeco dance lesson.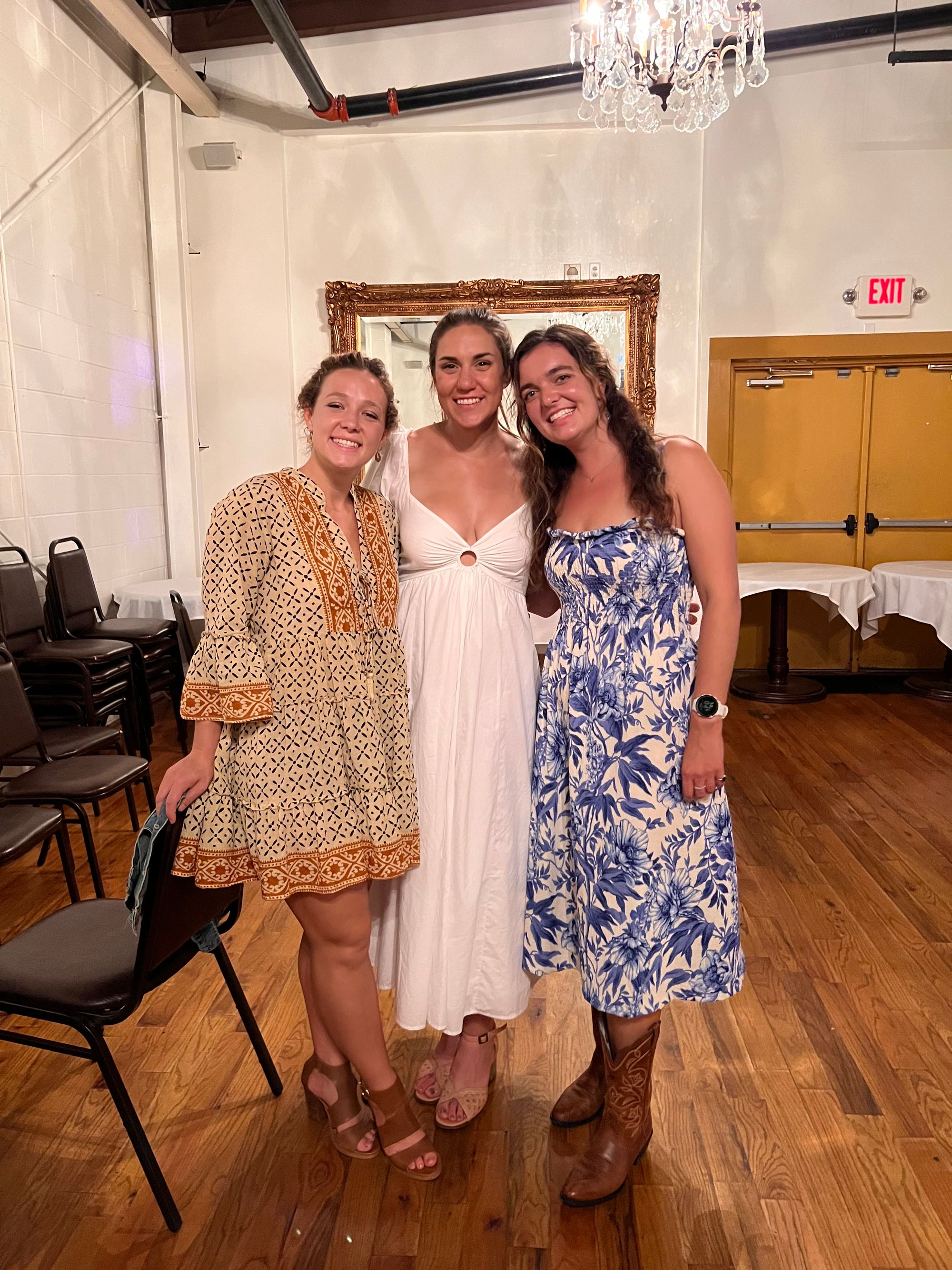 My roommate's brother is getting married. Their wedding party is taking dance lessons to be ready for the big day in November. I learned the basic step with 8 counts and six steps.  I also learned the open positions and the inside turn.
It was so silly for me to accidentally stomp on my partner's feet. It's neat to reflect on how long dances like these have been connecting people together to play together and enjoy music.
Upon some research, I've found that Cajun music is the music of the white Cajuns of south Louisiana, while zydeco is the music of the black Creoles of the same region. Both share common origins and influences, and there is much overlap in the repertoire and style of each.
🙏 Shoutouts
To fellow Learn-it-all Dane for strongly encouraging me to visit the Meow Wolf Convergence Station
To my friend Jon for meeting him for the first time IRL this past week, providing me feedback on my letter to rejection, and for showing me around where he lives in Boulder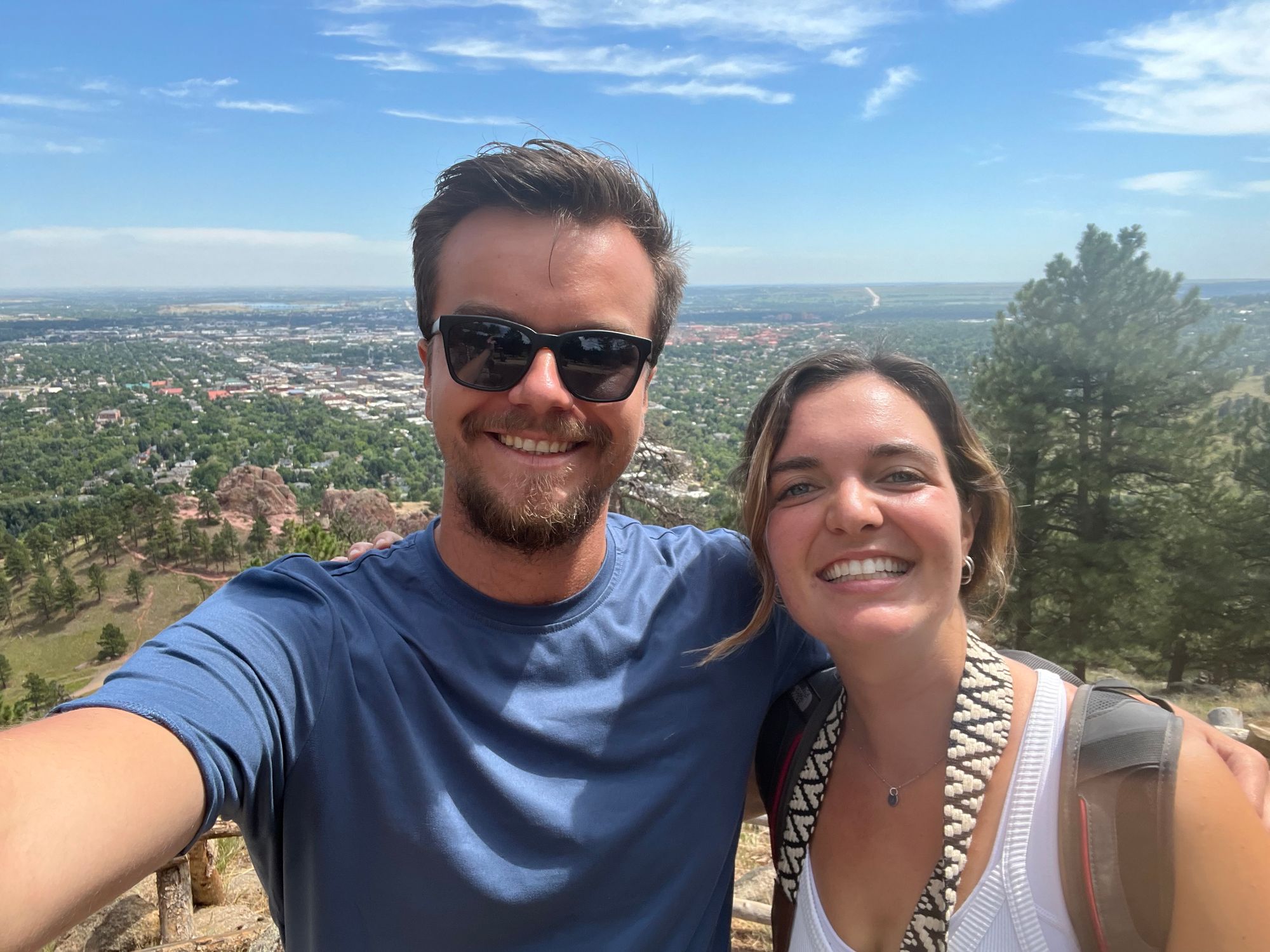 ---
I appreciate you reading this!
If ideas resonated, I'd love you to leave a comment, reply to this email, or send me a message on Twitter @JenVermet. If you forgot who I am, I welcome you to my online home.
Never stop learning 😁
Mahalo 🌺
Jen
If you're reading this because someone shared this newsletter with you, welcome! I'd love it if you subscribed:
👣 Footnotes
On not taking rejection personally:
On the value of reading old writing:

On being partially blind:
On finding direction through rereading old letters: