If you are new here or missed last week's edition, you can catch up on the past letters here. If you are reading this for the first time, I'd love you to sign up below to join the other learn-it-alls:
---
Aloha fellow learn-it-all 👋
Greetings from Diamond Head, O'ahu, Hawai'i 🌺
I've been living here for a whole year :-)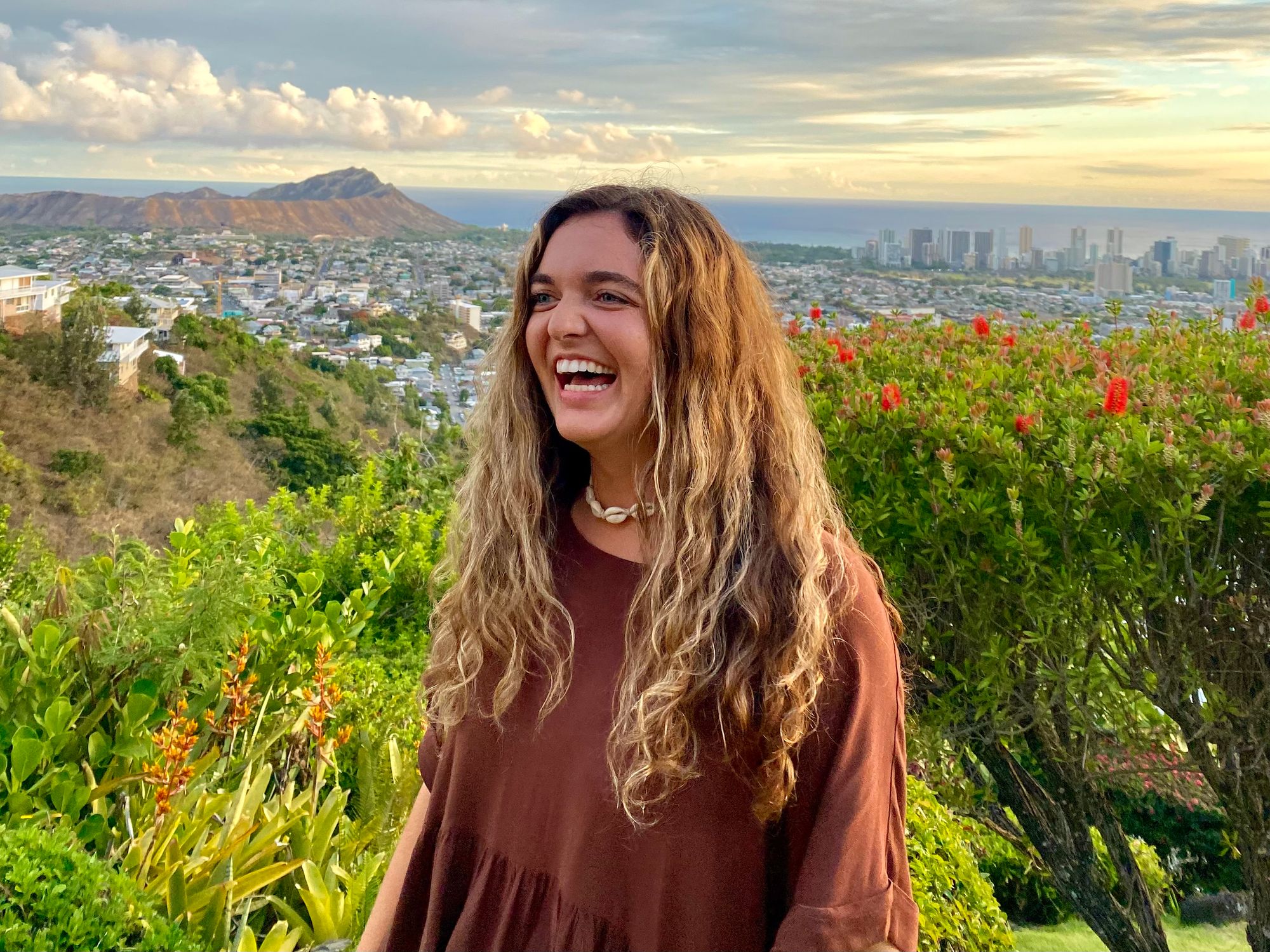 Well, I got to the bottom of last week's problem where I couldn't trust my lungs to breathe.
My hypothesis was asthma. The doctor told me that's not it.
Anxiety.
She asked me if I was surprised. I thought everyone has this condition, so why does this make me special?
Previously, I thought this would be something I'd be diagnosed with while living in the hustle and bustle of a crazy city rather than a paradise-esque beautiful island. No matter, the external does not tell the full story of what is going on internally.
On top of all of this, my chest has been hurting from costochondritis. So historically, if I felt a lot of weight from expectations that I put on myself, I can go run or surf. I tried that, and still was paranoid that I couldn't breath. I knew something was up when it hurt to paddle or lie on my stomach to journal at night.
I share this not for pity "Poor Jen". As of two days ago, this is brand new news to me. I share this to spread awareness and normalize the fact that awareness of mental health is essential. I do not know if I will take the drugs that I am getting prescribed. I do know that I will be experimenting.
I do know that one of those experiments will include resting more.
It feels unnatural and even lazy to do this. Similar to all the books on my shelf I will never get to read, there are so many adventures and places I want to experience. I feel like I've been conditioned to keep going. It makes me uncomfortable to think about all the ideas I will need to reject of things to do in order to slow down more.
Conceptually, I'll be exploring what the difference is between stress, worry, and anxiety. I always intermix these words and want to understand better how they apply to my life.
If you want to chat about this, have experience with anxiety, or know of any resources worth looking into, I am all ears and welcome you as I begin my research and experiments on anxiety.
Now, let's dive into letter 116 from a learn-it-all. Enjoy!
---
❓ Question to think about
What has the last year of living in Hawaii been like?
🖊 Writing
On June 28th 2021, I got on the plane from Chicago to come to this island that I write you from today. This was one of the scariest things I'd ever done at the time. It was the beginning of one of the most challenging and joyous journeys I have been on.
Here's a passage from the poem I wrote while reflecting:
I've unknown every version of myself prior

Like slipping out of old clothes,

Sewing new ones

With vibrant colors I never knew existed.

And better form-fitting

than I knew possible

Like moving away from one-size-fits-all

and seeing myself as me

for the first time.
To read the whole poem: Unknowing Myself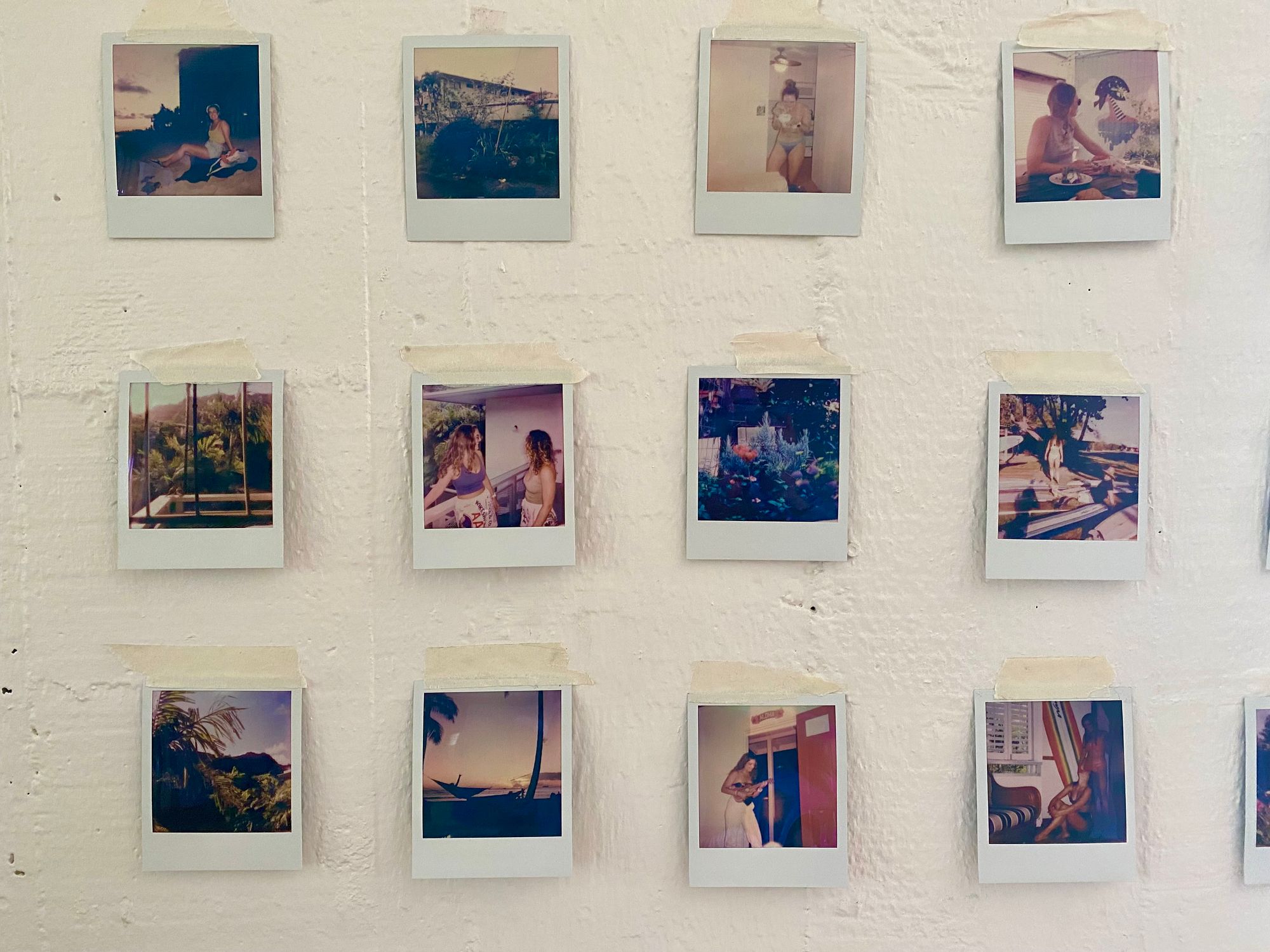 🔎 Word to define
Aloha Ke Akua: in Hawaiian the breath of life.
It can also be interpreted as the love of God.
🎧 Listening
I've been listening to Aloha Ke Akua by Nahko and Medicine for the People. Each line is so provoking. It's been on repeat on my phone ever since. I suggest you give it a listen too.
This particular verse is beautiful:
And what is the purpose?
What is the purpose and would you believe it?

Would you believe it if you knew what you were for
And how you became so informed.

Bodies of info performing such miracles.
I am a miracle made up of particles

And in this existence

I'll stay persistent

And I'll make a difference
And I will have lived it.
What does this mean to me?
Every day I grapple and strive to figure out why I am here and what the purpose of my existence is for.
This song makes me reflect on how intermingled humanity and Mother Nature are. The human ability to process and share information in language, conversation and communication is part of the marvel of brains. This can also be the ultimate distraction, because if we are always seeking the more words and information, we may miss the space in between. The breath of life, aloha ke akua.
As much as I love technology, it swoops in and distracts me away from what it means to be alive. Alongside many human role models I have in life, I observe a great big tree as my role model too. They are an inspiration:
Each breath is like a pause button in this worldly existence. It is by simply inhaling and exhaling this breath, that we become aware and identify if we are making a difference with how we occupy our attention and time.
Here's a video of the song as well:
Thanks to Dan (linked in the shoutouts) for sharing this song with me.
🌟 Quote to inspire
"Regard yourself as a cloud, in the flesh, because you see, clouds never make mistakes. Did you ever see a cloud that was misshapen? Did you ever see a badly designed wave? No, they always do the right thing.
But, if you will, treat yourself for a while as a cloud or a wave and realize that you can't make a mistake whatever you do. Because even if you do something that appears totally disastrous, it will all come out in the wash somehow or another.
Then through this capacity you will develop a kind of confidence. And through confidence you will be able to trust your own intuition."
- Alan Watts
📷 Photos of the Week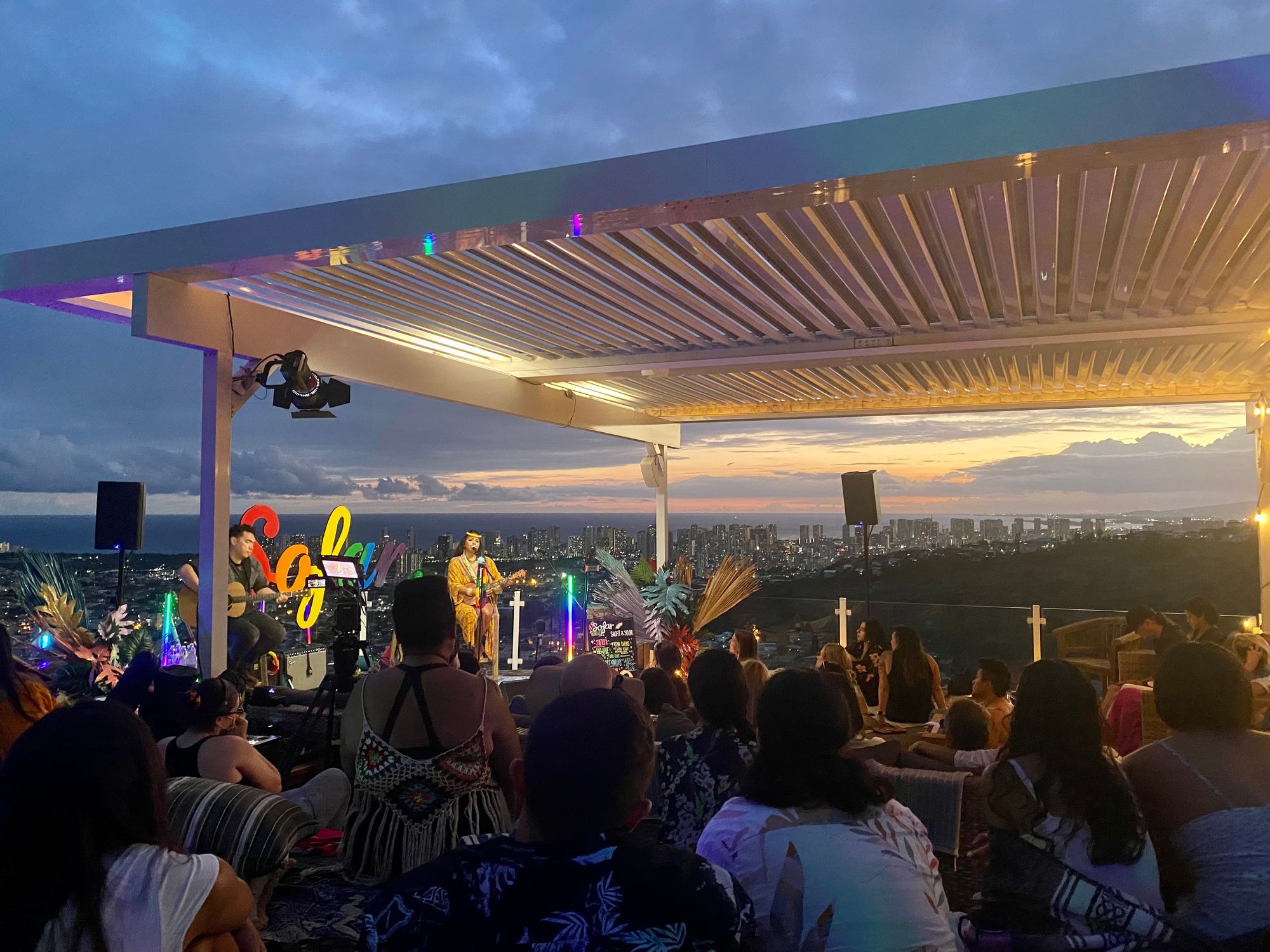 This past weekend, I did something totally spontaneous.
I went to see some unknown live music in an unknown location until the day before. All I knew was that it was somewhere in Honolulu.
I went to my first So Far Sounds concert. They curate intimate concerts in unique spaces.
This happened to take place at the top of Wilhelmina Rise overlooking all of Honolulu. It was the most modern Hawaiian home I'd ever been in. Such a cool venue. I caught myself with goosebumps as the singer voices came on and shared their art with me, some for the first time. I love what So Far stands for supporting creatives of all different backgrounds.
Because it took place during the lovely month of June, we also got to celebrate Pride and be surrounded by beautiful humans expressing themselves.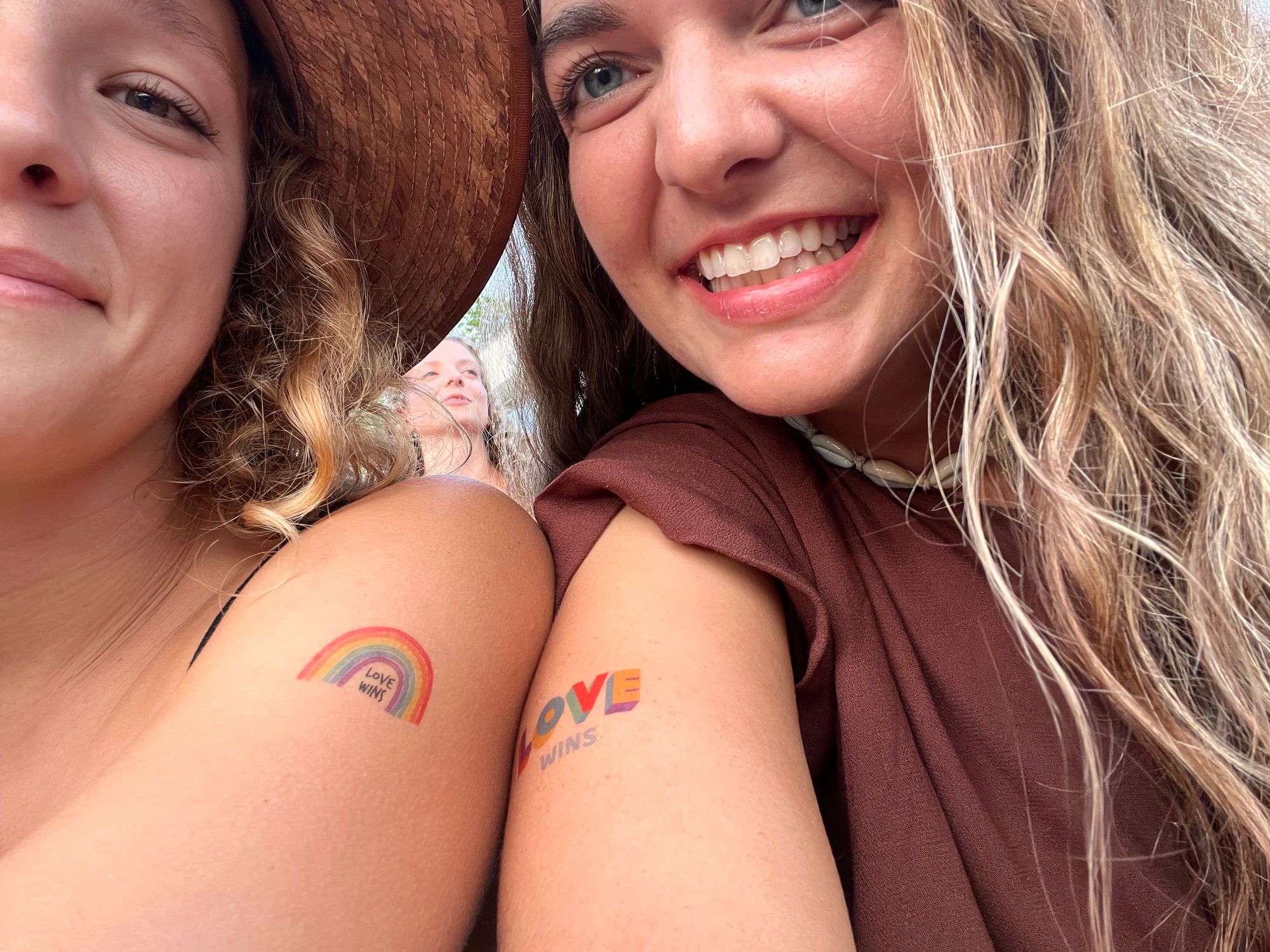 🙏 Shoutouts
To everyone over this past year who has made it one of the best, most joyous and challenging ones of my life
To my roommate Emily for being a constant reminder giving me permission to take it easy rather than always be on-the-go
To James Clear for sharing the Alan Watts quote in his 3-2-1 newsletter
To Dan McGlinn for showing this song I've been listening to
To  So Far Sounds for existing. I want more! I cannot wait to go to the next event.
---
I appreciate you reading this!
If ideas resonated, I'd love you to leave a comment, reply to this email, or send me a message on Twitter @JenVermet. If you forgot who I am, I welcome you to my online home.
Never stop learning 😁
Mahalo 🌺
Jen
p.s. in case you missed last week's letter on cultivating curiosity
If you're reading this because someone shared this newsletter with you, welcome! I'd love it if you subscribed:
---
👣 Footnotes
On the joy of playing music while cooking in the kitchen:
On experiments with changing me diet:
On the nuance between maximizing time versus attention:
Making an executive decision to switch to Obsidian from Roam Research:
On the progress I have made with booking all my flights and housing for my two months of summer travels: