If you are new here or missed last week's edition, you can catch up on the past letters here. This letter will focus on what I learned from being a groupie. If you are reading this for the first time, I'd love you to sign up below to join the other learn-it-alls:
---
Aloha fellow learn-it-all!
Greetings from the windy windward side, Waimānalo, O'ahu 🌺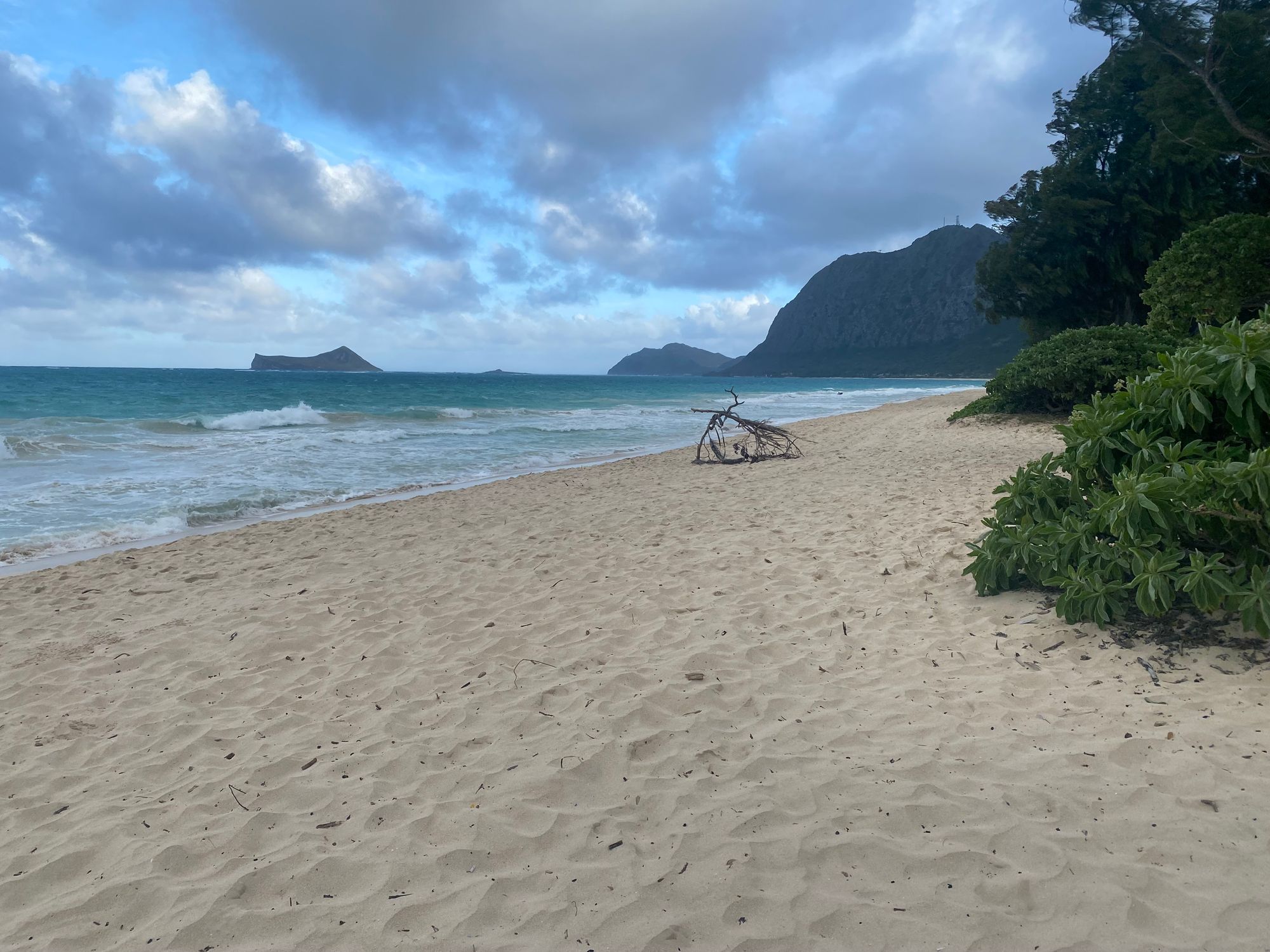 Drumroll please :-)
I'm really excited that I will be joining a local Hawaiian business called Uncle Clay's House of Pure Aloha. This company was started with Uncle Clay's love for sweet treats and Hawaiian shave ice alongside his nephew. Bronson Chang is a Twitter friend I got introduced to by a mutual classmate Erik Newhard, who also took Tiago Forte's Building a Second Brain.
The House of Pure Aloha is now branching out into the knowledge industry with a new product with their HOPA Journal. Where I come in is leading the marketing and strategic partnerships in Hawaii for the journal and launching the local community with meetups. The product is being positioned for both local Hawaiians and tourists to bring and spread the pure aloha back with them to their homes. This job feels in alignment with so many interests I care about and I am beyond excited to see where this goes!
Now, let's dive into letter 105 from a learn-it-all. Enjoy!
❓ Question to think about
Why would you take a class more than once?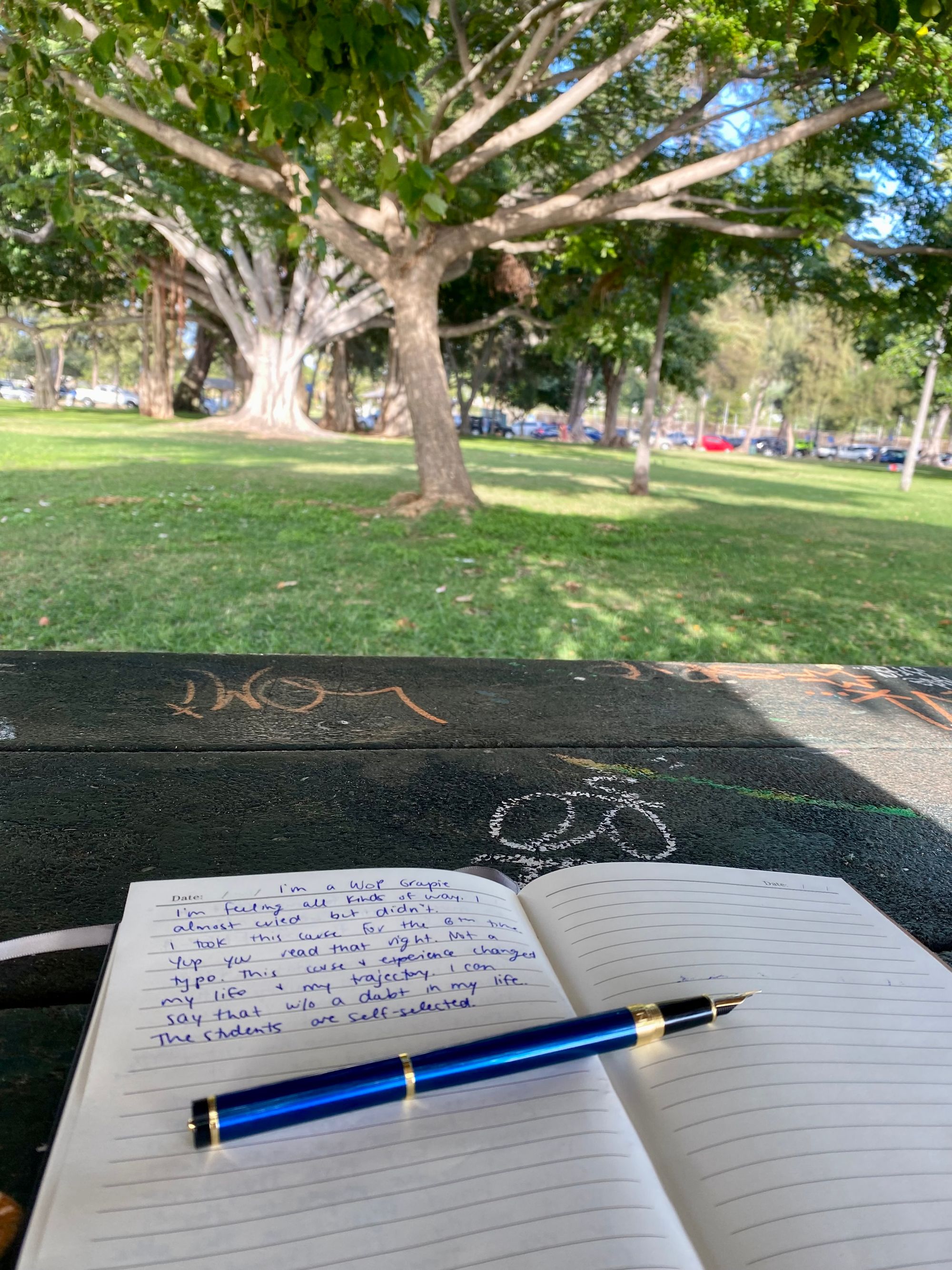 🖊 Writing
I just finished taking a course for the sixth consecutive time.
Yep, you read that right? Not a typo.
I've never taken a course twice let alone repeat it five times especially after feeling like I failed it the first time around. Write of Passage isn't just any course though. It's an online experience that has continually been changing my life ever since I first began in November 2019. Each time I come out feeling more self-aware with more writing friends.
I can say that without a doubt, the trajectory of my life is forever changed for the better because of this.
Some first-time students have even called me a groupie. I'm a true fan who has been hitching myself onto the WOP bandwagon while on tour for live cohorts and attending as many of their public appearances as possible. I got rejected the first time I applied, which fueled the fire for me to double down my writing routine with 100 days of writing and 100,000 words in my portfolio in 2020. After I obsessively wrote and took the course three times, I finally became a mentor to help teach the course as well.
The main reasons most students join are for three reasons:
1. Set up a writing system with a website and email newsletter
2. Shift their mindset from a content consumer to a content creator
3. Accelerate personal and professional opportunities by writing online
These are all spectacular reasons. I first joined because I failed to finish writing my book's manuscript. I let fear win that I couldn't be a dyslexic writer or author.  My reasons for coming back to the course have evolved to be a bit different. So why am I a Write of Passage (WOP) groupie?
Here are my three reasons:
Accept that I am already enough.
Be reminded about how to rewire my brain.
Meet and lead curious writers who fall astray to ideate, write and edit together.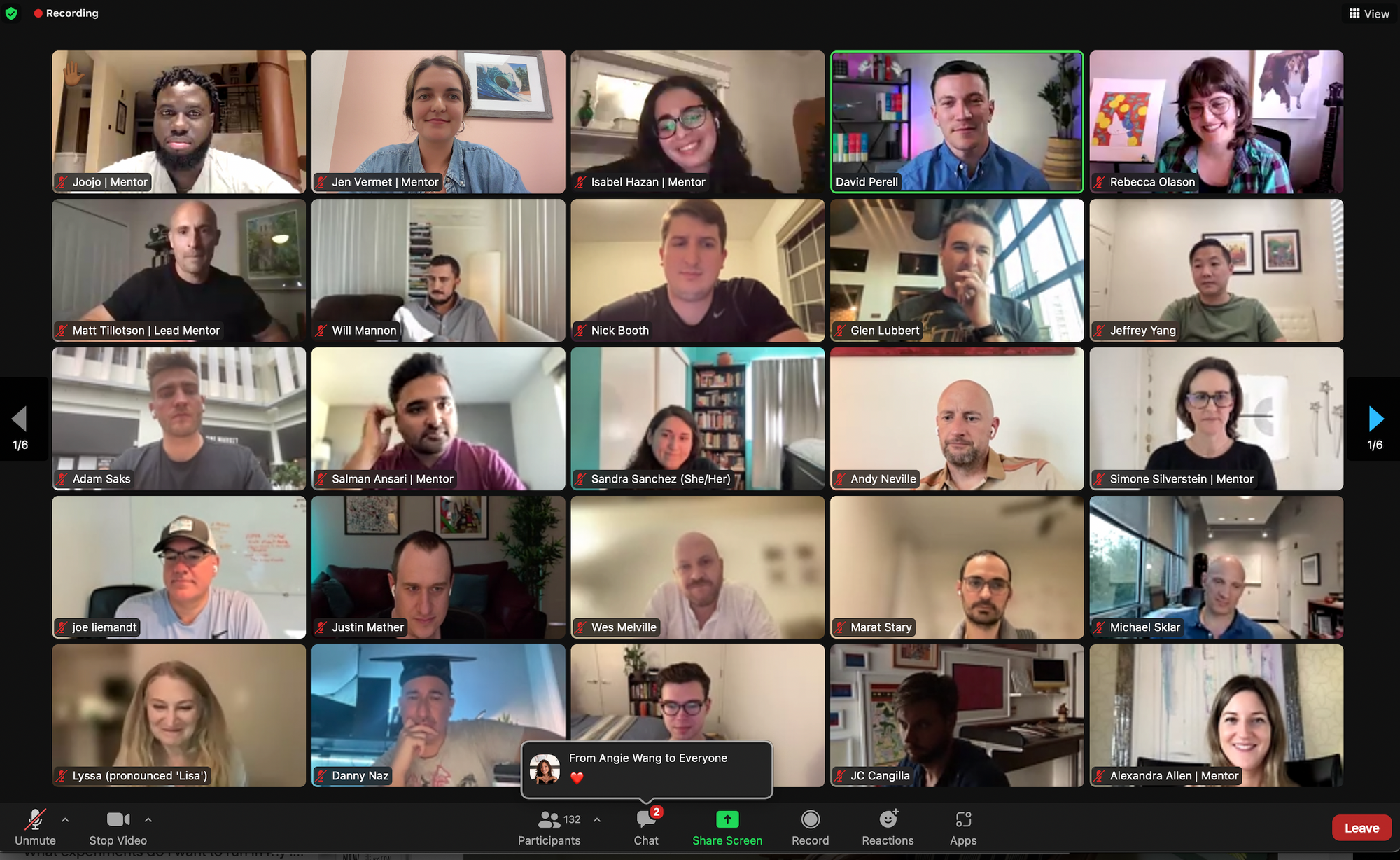 (1) Write of Passage has helped me accept that I am already enough.
This course has given me permission to trust that I already know what I need to write. That I am already enough with who I am. I've learned not only to learn to express myself but to express my whole truth regularly and often. I can trust the innate gifts of my curiosity and intuition.
While writing online, I get to embrace and fully lean into what I am obsessed with and passionate about without needing permission. I get to be weird and amplify my wonkiness for who I am while trusting that the Internet is a sea swimming with other freaky fish, who I can help feel belonging in this lonely world. I feel courageous. I get to be more assertive about who I am and what I believe. I do not have to be a perfectionist. I can iterate and experiment more than I ever have. I have no excuses not to write, I can choose to be social and express myself rather than feeling lonely because to exist as a human does not need to be scary.
🤔 Reflecting
I shared my monthly review of March 2022 last week and made a promise to publicly share some reflections from my first quarter of this year. I get oddly sad yet excited while doing that. Thankfully my past self wrote out some coordinates for this first quarter in my 2021 Annual Review. These gave me clarity on where the target even was that I was aiming at. So instead of recreating the wheel, I went off of those.
Some wins from this last quarter were:
Landing a job that supports my life in Hawaii. I'm so excited that I've hit this. Phew. I'm so excited to be onboarding the House of Pure Aloha team. I had some pretty sad days when I was thinking about the possibility of leaving this island. Those journal entries make my heartbreak.
Publishing 8 essays. This is on track with my goal of 26 pieces in 2022.
Wow, I surprised myself here. I'm actually on target! Here are my favorite pieces from my first quarter
I went down a reflective rabbit hole (as I have a tendency to do), and wrote out a more comprehensive Q1 review northward of 2000 words below:
🎧 Listening
As I've been doing my reflecting, I've been listening to one of my roommate's favorite singers Kacey Musgraves. She is a 33-year-old American country music singer-songwriter born in Golden, Texas. I'd define her as in a country-pop genre of music.
More specifically this "Happy & Sad" song is so meta about the rollercoaster it takes me on as a listener. It has been hitting home:
🌟 Quote to inspire
"Even if you have literally zero people who read what you write today, it is still worth writing that thing today because you will produce an asset that you can use in the future in 1-on-1 conversations."
-Patrick McKenzie
📷 Photo of the Week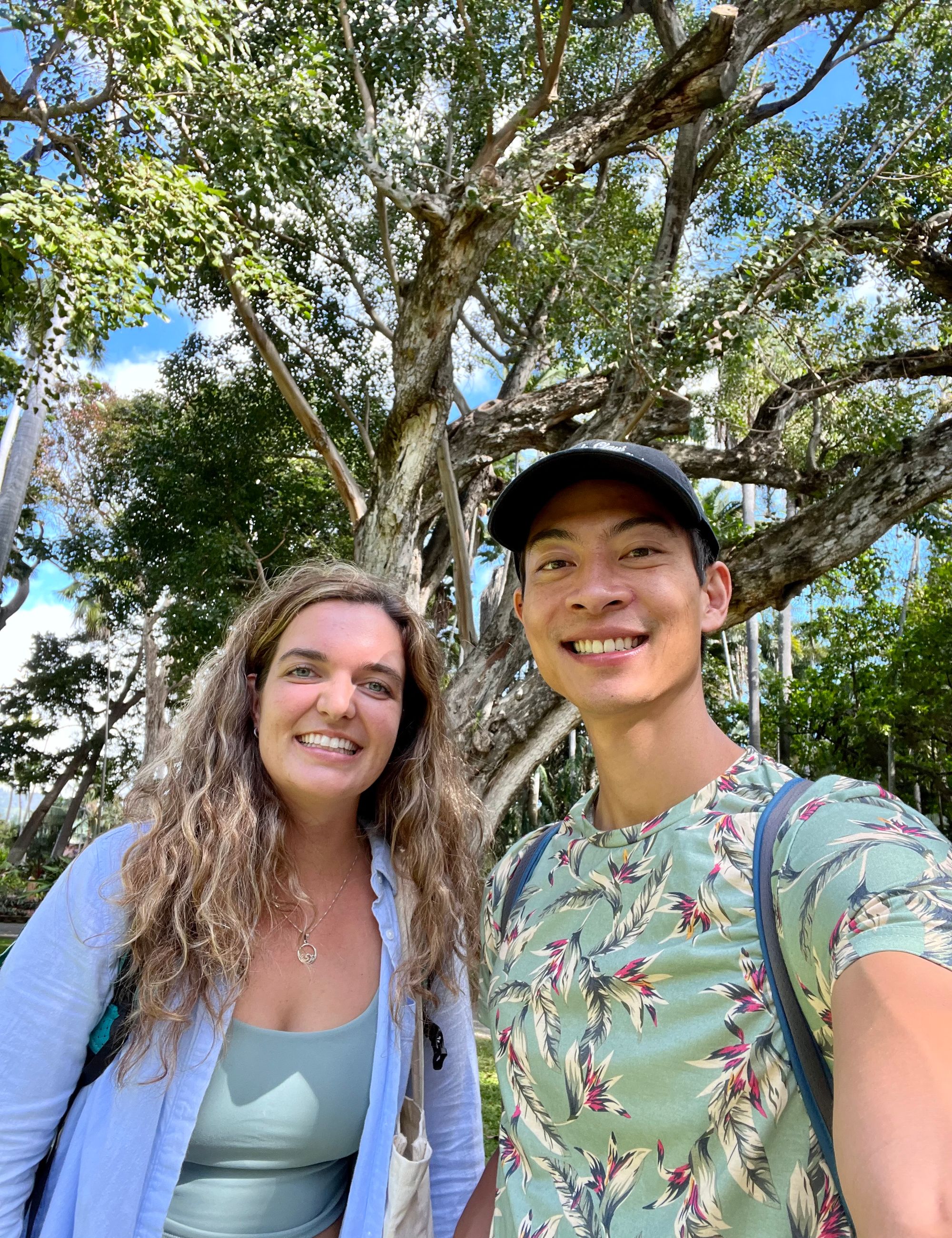 This is me and Bronson Chang in Foster Gardens outside of Chinatown in Honolulu on our first meetup at the start of March. We had a lot of synergy of interests around the importance of community, journaling for self-awareness, spreading joy and aloha, and entrepreneuship. This onboarding week into HOPA has been a hoot and a half. I've been meeting the whole O'hana to get immersed into the culture of the company.
Later today, I am getting 'baptized as a local gal' by Uncle Clay with Hawaiian sweet treats. I've lived on island for ten months and never knew I was ignorant about this space 🤷🏻‍♀️
🙏 Shoutouts
To Erik Newhard for introducing me to Bronson

To Lucie Lynch who I will be collaborating to create original music for the journal experience

To Dan McGlinn for the silly thought of how a Hawaiian tuxedo is wearing linen on linen much like how a Canadian tuxedo is denim on denim

To the Write of Passage team for creating yet another transformational experience

To Erin DaCruz for her priceless feedback on our call and for promoting me on Twitter
---
I appreciate you reading this! If ideas resonated, I'd love you to leave a comment, reply to this email, or send me a message on Twitter @JenVermet. Visit my online home if you forgot who I am. If you want to know what I'm up to right now, check my now page.
Never stop learning 😁
Mahalo 🌺
Jen
👣 Footnotes
On some cheat codes for life:

On patience and consistency:

On being a beginner

On finding my Zen