If you are new here or missed last week's edition, you can catch up on the past letters here. If you are reading this for the first time, I'd love you to sign up below to join the other learn-it-alls:
---
Aloha fellow learn-it-all,
Greetings from Diamond Head, O'ahu 🌺
Wow I cannot believe that this is my 100th week writing these letters online.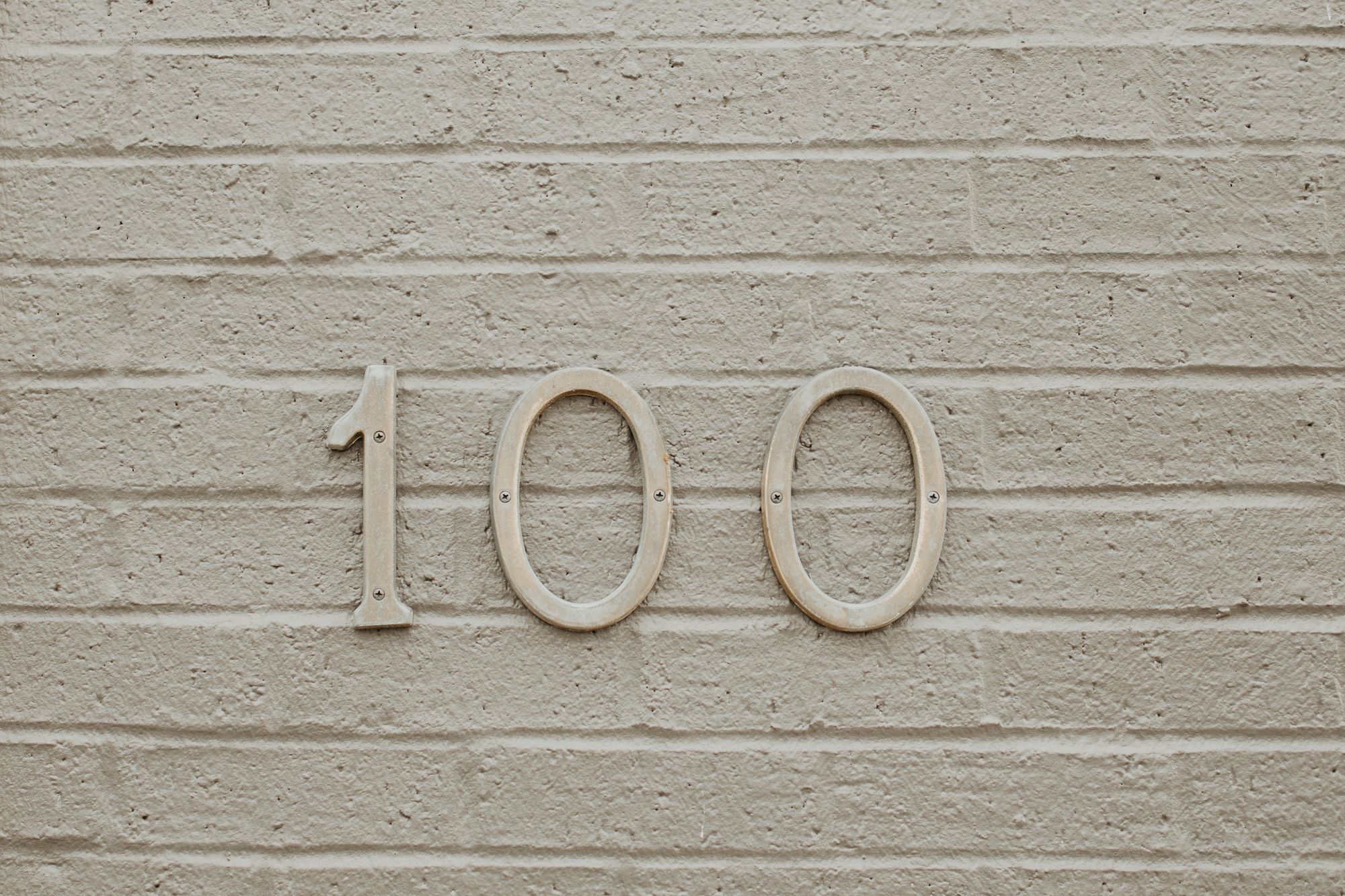 Historically in the pool, in my math homework, or on the lacrosse field, I was a sprinter. Making it this far with nearly two consecutive years of this routine has proven that I can find a consistent pace. And that I don't need to go invest boatloads of cheddar on a graduate degree to become a writer.
I certainly wouldn't have gotten this far alone. Many of the lovely people that helped me are listed out at the bottom of this letter in the " 🙏 Shoutouts". I'm overflowing with appreciation.
I've been thinking about taking a break and hitting pause. On second thought, that's my resistance Cruella swooping in. She's not allowed in the driver's seat of my moped.
Furthermore, since the new cohort of Write of Passage launched it feels silly to stop with all this surging writing energy in my virtual world. I've decided I'm going to review old letters, similar to like reading old journal entries, and see what I find. Who knows, I might curate what I've already curated.
I'm really excited about how far I have come on this journey. I know past Jen would be so proud of me ❤️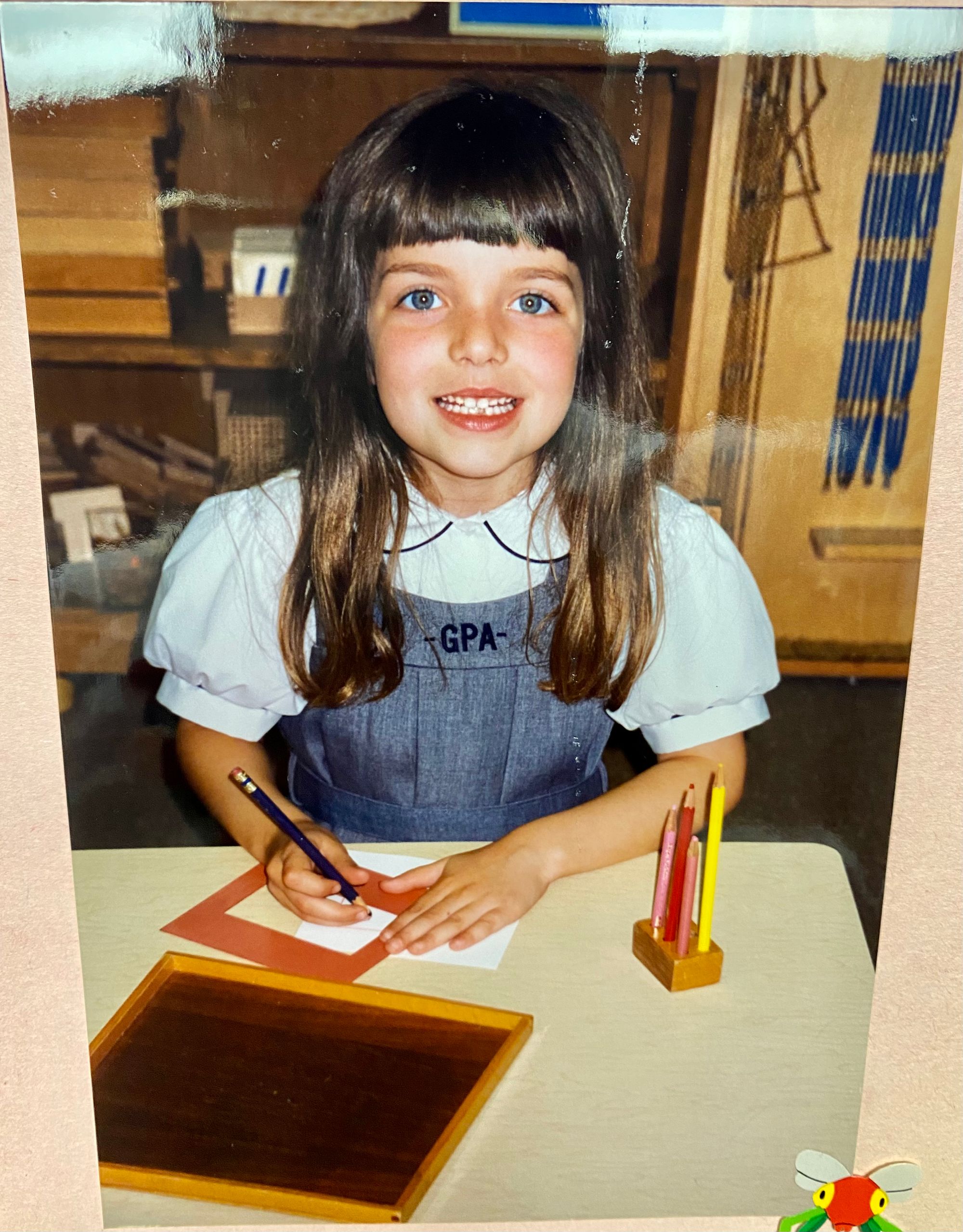 Now, let's dive into letter 100 from a learn-it-all. Enjoy!
❓ Question to think about
What have you learned from writing online for 100 weeks?
🖊 Writing 15 Lessons
Let's flashback to March 29, 2020.
That was the first day that I wrote a newsletter: Letter #1 from a Learn-it-all.
It was about two weeks into lockdown. Toilet paper was a hot commodity in Chicago. I was worried about running out of groceries in the city, so I drove home to Michigan to be with my family. I'd finished up my second time in a course for an online writing school.
Sending out a newsletter was a homework assignment I failed to do the first time. I am currently taking Write of Passage for the sixth time since November 2019, and I'm honored to be able to support in teaching it for the third time. There's no other course I have taken twice.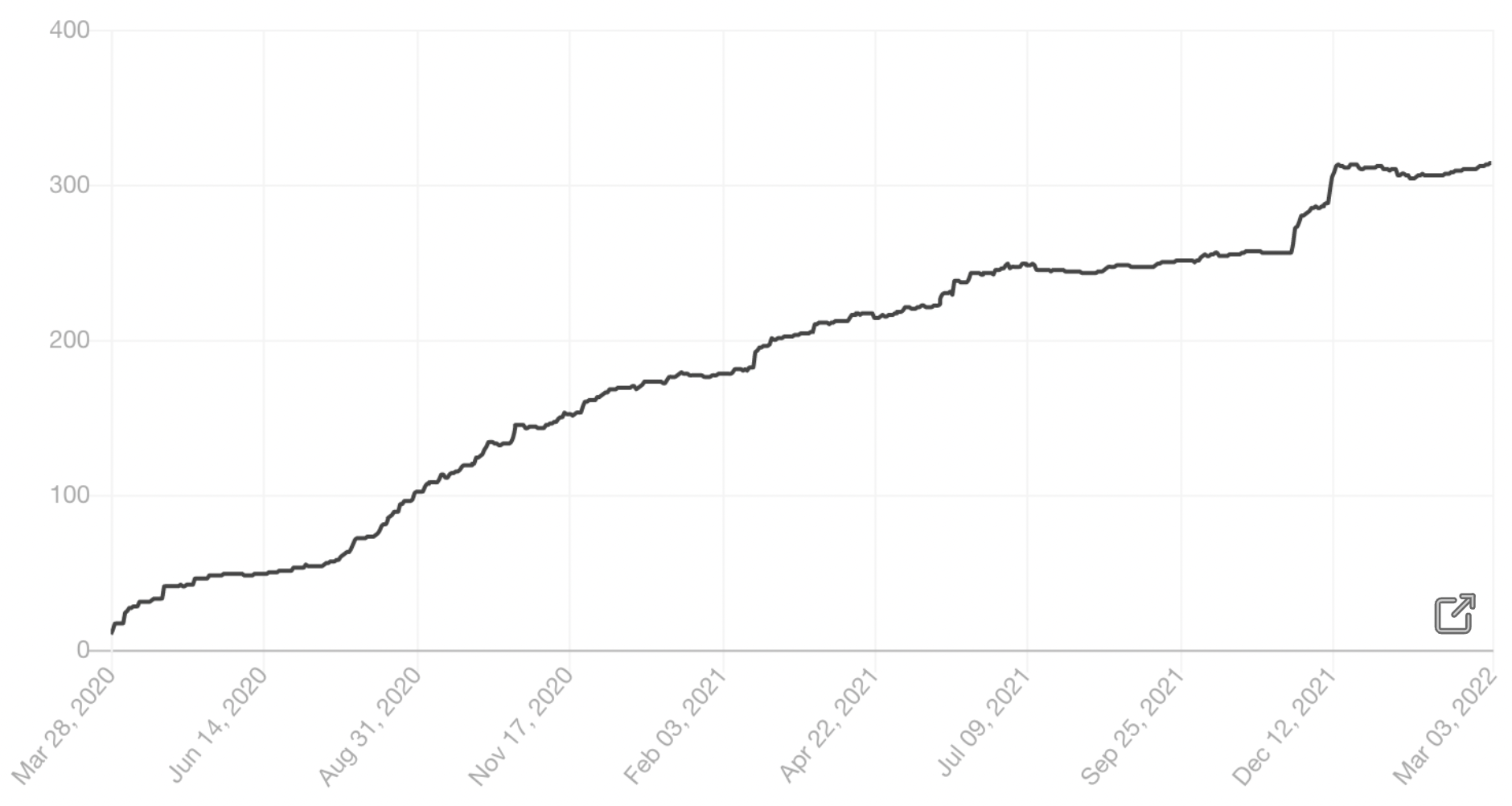 I'm not in this for audience growth. I'm in this for so many other reasons. Each letter affords me the opportunity to observe my personal growth and harness self-knowledge. I get to tap into my past to savor for my future self and posterity.
The more I write, the more I think and the more plentiful ideas flow out of me. I now believe that I already possess everything I need to write. The first two decades of my life, I was sitting in a classroom during the working hours of the day. I've been consuming for much of my life, like many others.
Writing online has changed my life in countless ways.
Fifteen lessons that I have learned from these past 100 weeks [in a summarized version] are:

   1. Begin writing for yourself.
   2. View sharing your love for an idea as an obligation.
   3. Project manage your passion for writing.
   4. Use the scary publishing button to your advantage.
   5. Keep posterity in mind.
   6. Use templates as a first draft.
   7. Fill the beginning with questions.
   8. Curate with commentary in mind.
   9. Live life like a search engine and serendipity will strike.
   10. Ask yourself prompts before you're ready to answer them.
   11. Write about what's obvious and simple to you.
   12. Shoot for good enough and grant yourself forgiveness.
   13. Create connections online.
   14. Google yourself when your working memory is faulty.
   15. Have fun and try out new things.
To read the whole ~2000 word essay:
🎙 Recording
Life is beautiful.
I saw a whale flip over the water a couple nights ago while I was surfing at sunset. It was glorious.
🔎 Word to define
Writing: The act or art of forming letters and characters on paper, wood, stone, or other material, for the purpose of recording the ideas which characters and words express, or of communicating them to others by visible signs.
🌟 Quote to inspire
"Curiosity is really the superpower for the second half of our lives because it keeps us learning, it keeps us asking questions, and it increases our self-awareness."
– Brené Brown
📷 Photo of the Week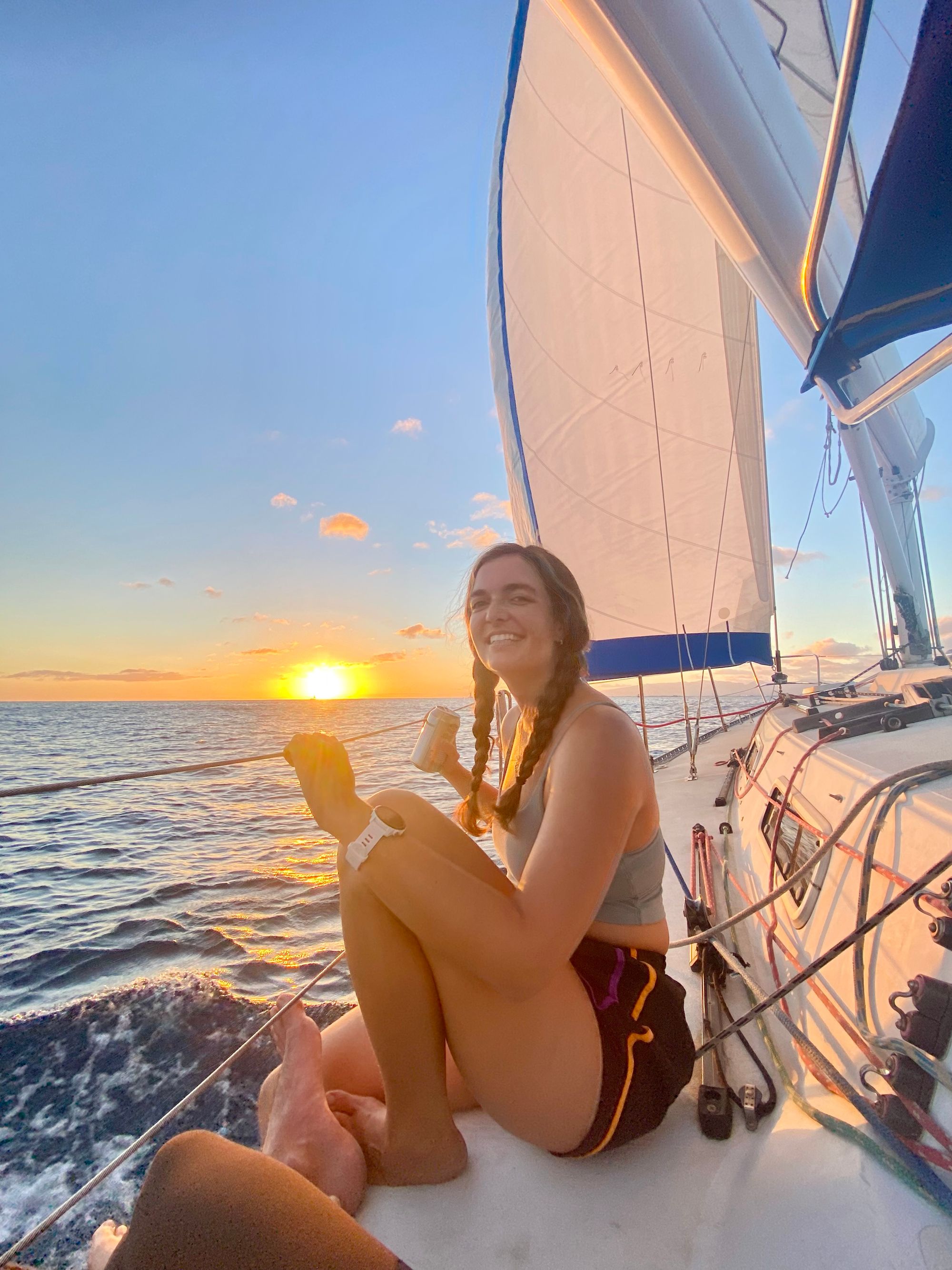 I've been back in my element. On sailboats.
It's hard to stop smiling while aboard.
Some of my friends have been curious and I've been sharing my knowledge more and more with them. It's such a unique and transferrable water sport. I absolutely love living near large bodies of water. I learned this after being without water while living in Oxford, Ohio for school and Dallas, Texas for work.
I've been thinking about sailing so much that I want to write more about it too. Logical right? I was thinking maybe a beginner's manual to sailing a boat. This is ironic though because I have never used an instruction manual in my lifetime. I'd rather learn by trial and error. I might even do some active research. Part of my DNA from my Dad's 23 and me was viking. It's all the more reason for me to learn about my Viking ancestors. ;)
If this topic is of any interest to you, drop me a line. Or if anything is top of mind you want me to write about, always feel free to email me back from this letter.
🙏 Shoutouts
To David Perell and Will Mannon for creating the most unique and challenging online experience
To every single student within the Write of Passage Community that inspires me to continue writing and sharing even when I feel like I'm the only one and forget the point
To my dear mom who reads these from time to time and helps me make them better
To Eric Koester of New Degree Press for helping me find out that I wanted to become a writer
To LR Laggy who was there the first week to encourage me to publish
To Ben Bradbury for initially plugging me into this online ecosystem after taking Tiago Forte's Building a Second Brain course
To Adam Tank, Charlie Bleecker, and the rest of the cohort 4 gang for organizing a weekly writing writing group during the pandemic
To Erik Newhard and Jenny Lu for meeting daily with me as a writing group in 2020 after cohort 5
To Seth Godin for creating the altMBA and inspiring me to ship for 100 days straight
To Dan McGlinn and Brendan Stec for being such gracious newsletter sounding boards
To Nate Kadlac who inspired me to get to at least 100 when I was evaluating my 2021 goals in December 2020
To Foster Writing Community for always being one ping away if I am stuck
To the many other newsletter writers who I email and have become pen pals with
To the students in cohort 6 and 7 of Write of Passage for being so well-intentioned and offering a lens into what it's like to be a beginner again
To Naseem Malik and Aaron Cleavinger for their endless support in this online education space after launching their course last year
To this next cohort 8 of students and new writers that are re-inspiring my love for ideas and sharing online to connect with others
There are so many other individuals. Thank you so much ❤️
---
I appreciate you reading this! If ideas resonated or you have feedback to improve my future letters, I'd love you to leave a comment, reply to this email, or send me a message on Twitter @JenVermet. If you want to learn more about who I am, I welcome you to visit my online home.
Never stop learning 😁
Mahalo 🌺
Jen
---
👣 Footnotes
On fear:
On the beauty of the world:
For a quick recap from my photo of the week:

If you're reading this because someone shared this newsletter with you, welcome! I'd love it if you subscribed: