Hello fellow learn-it-all,
Greetings from Chicago 👋
Chicago fully reopened on June 11, which meant ending capacity limits at restaurants and businesses. This meant I could finally went to the Old Town Art Fair over the weekend. I used to live on one of the many streets that it took place on and was super bummed when it didn't take place last year. Talk about a Partay!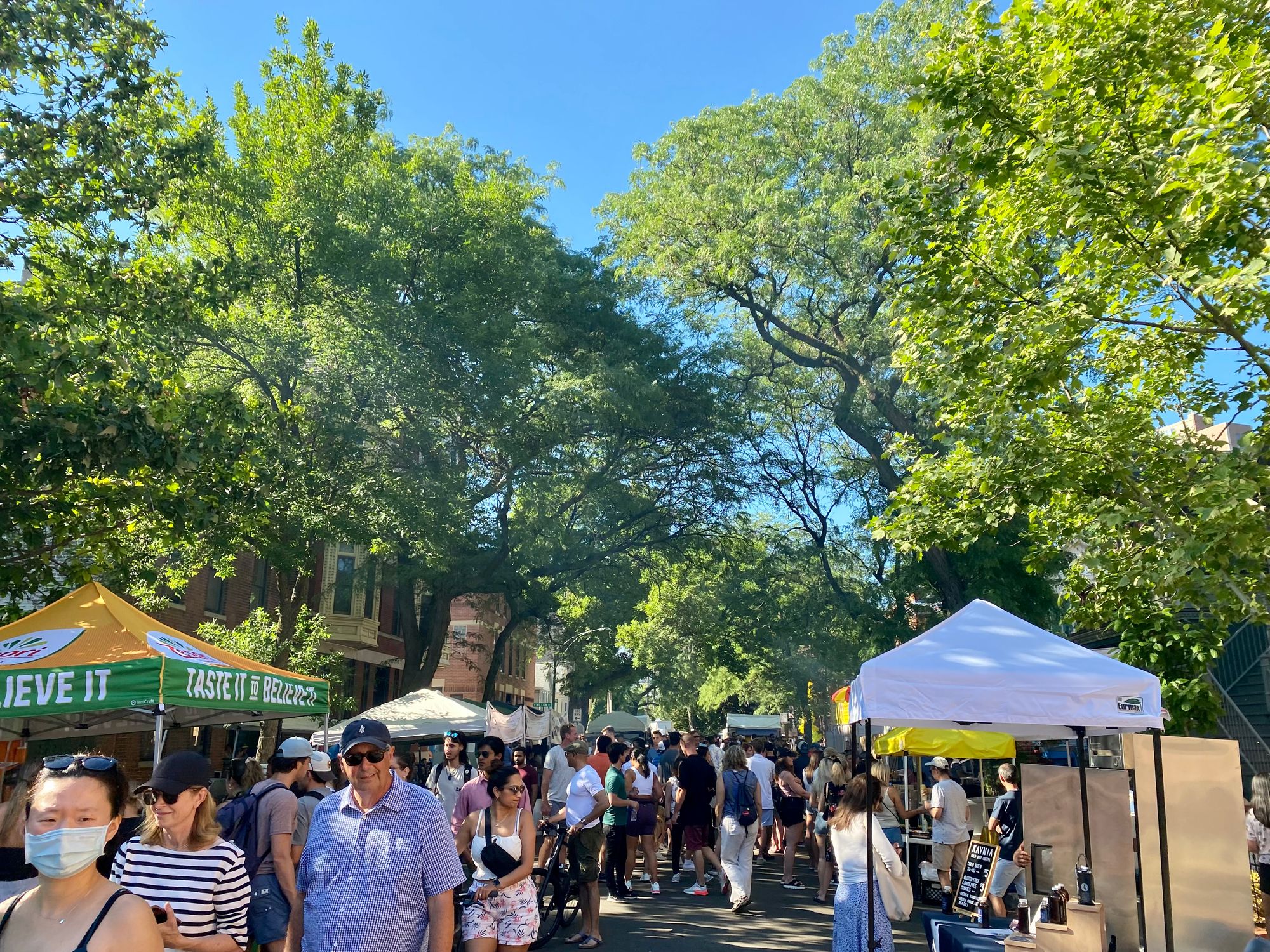 I haven't been in such a crowded area since February 2020 when I was in a mosh pit at the Dillon Francis rave at the Aragon Ballroom. There were pineapples drinks being sipped, kiwis being eaten, jazz music being played and art everywhere. Apparently I even spotted a guy named Clay who was on the Bachelor. Needless to say it was a hoot and a half–– how could it not be while surrounded by artists??
If you are new here or missed last week's edition, you can catch up on the past letters here. If you are reading this for the first time, I'd love you to sign up below to join the other learn-it-alls:
Now, let's dive into letter 64 from a learn-it-all. Enjoy!
Some things I've learned through…
🖊 Writing
Cheers to Facebook!
Why?
Within a few hours yesterday on that social media platform, I found a roommate and future home to live at in Waikiki, sold a desk and a purse for three times what I originally valued it, and was cheered on by a bunch of my dad's friends for my new move.
I know there's a lot of mixed feelings about Facebook and think what you will about Mark Zuckerberg, but that is pure magic. To find a future home, be making money with a 'free' ad, and be connecting with mutual friends is a pretty miraculous phenomenon.
That doesn't always mean I took this all too seriously though...
I mean goodness gracious I think my past self was rebelling against every grammar rule in the book that Mrs. Whitaker taught me in Language Arts:

I can't help but cringe... I can say that I checked that rebellious box. I now appreciate grammar rules and will never write like that again.
Why else am I grateful to the app that is filled with a book full of faces? It helped me find and connect with a long lost cousin that I met three years ago today. Josefien Vermet is a third cousin living happily in the south of the country in a gezellig city called Middelburg.
If it weren't for my Tanta Dineke mentioning she existed and my dad's curiosity to search for her on Facebook, I'd never know that one of my dear friends today exists. We had been messaging on Facebook for months before finally meeting IRL in Leiden.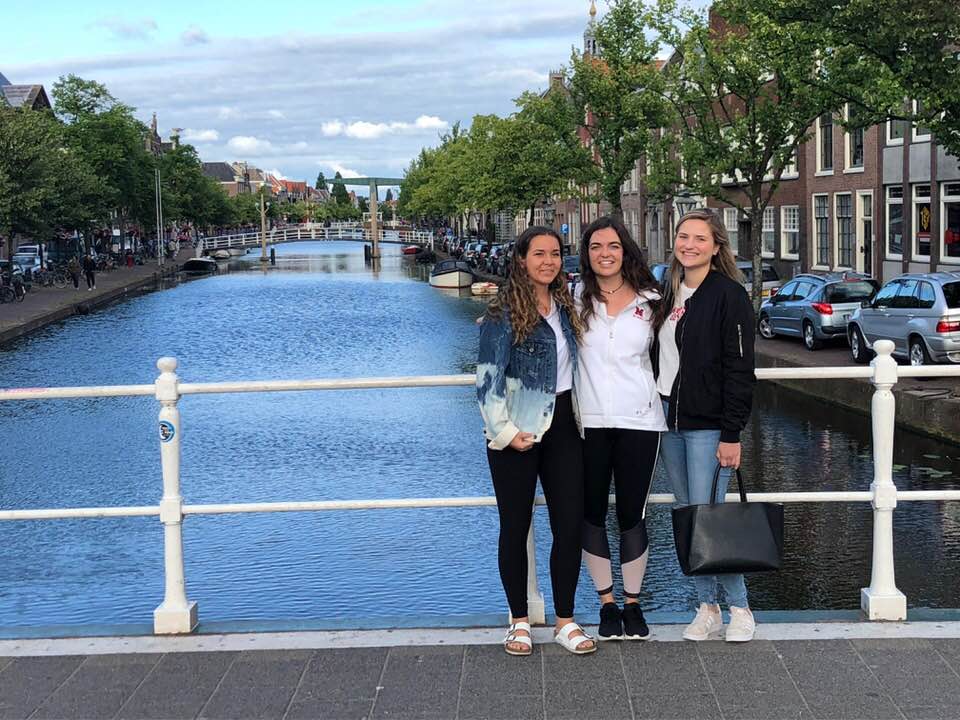 A year later Joos came over across the pond to the lovely flyover states of the US in the midwest. We drove my mini cooper Poppy about 6000 miles across 17 states over 43 days. Some of the most eventful stops were:
A Karaoke night in Charleston, South Carolina
A sunburn and 'adult' club in Miami, Florida
A massage chair and butter beer in Orlando, Florida
The Legacy museum in Montgomery, Alabama
A brisk February sunrise dip off the Gulf Shores, Alabama
A birthday celebration, parade, and piercing in New Orleans
A lesson at a shooting range in Houston, Texas
A chipped tooth and ringing eardrums in Nashville
A red brick race course kissed in Speedway, Indiana
Another karaoke night and bird scooter tour in Oxford, Ohio
A flat tire outside of Gary, Indiana
Deb the dinosaur in Chicago, Illinois
A snowy windmill in Holland, Michigan
A ball pit of plastic white balls in Detroit
The list of stories could go on. These are memories I will cherish forever. The lost time of 22 years without knowing each other was made up and I feel like Joos is a long lost sister.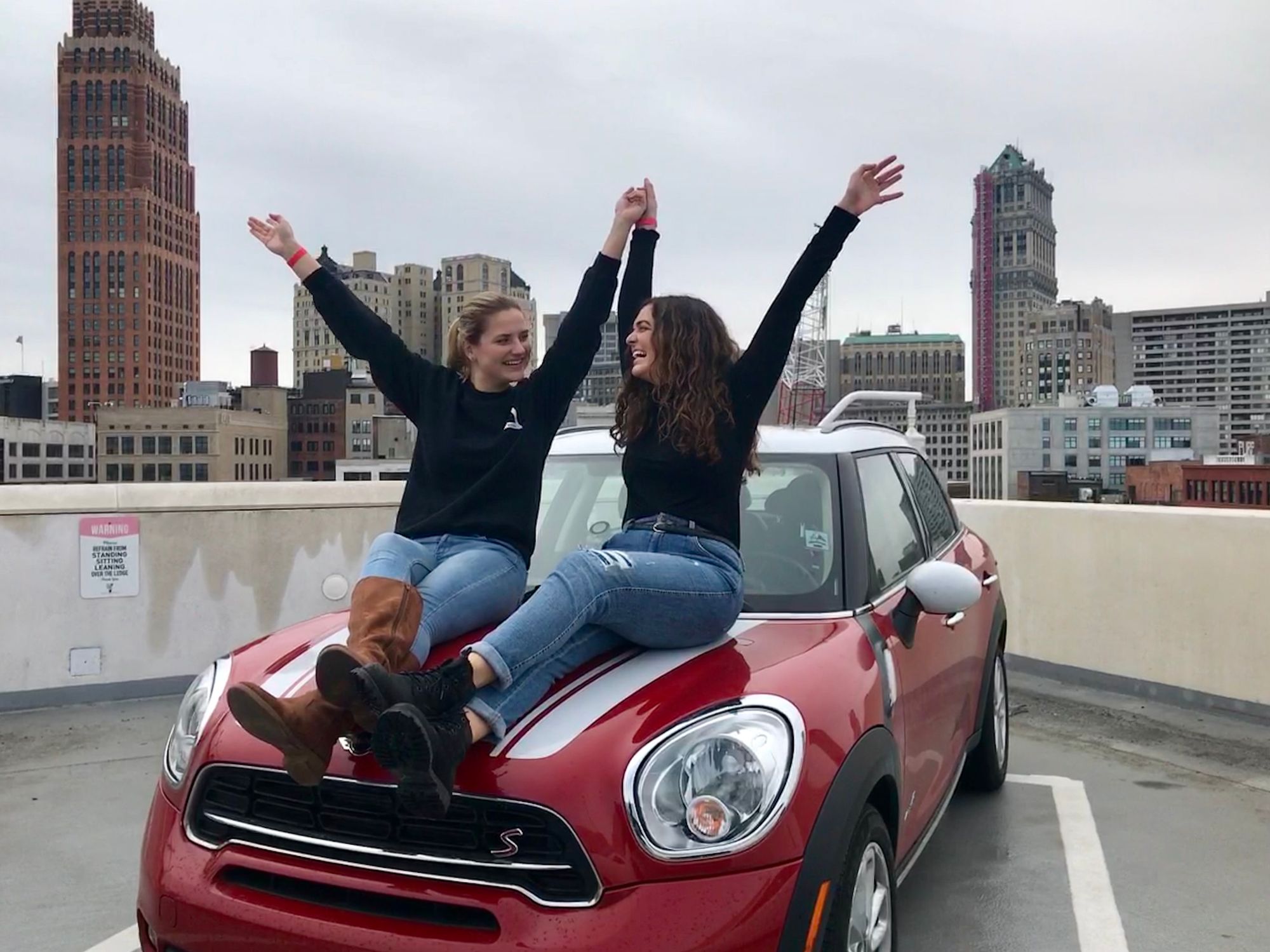 I owe a lot of this to Facebook, so thank you.
I can proudly say that over these past 12 years this is no longer true: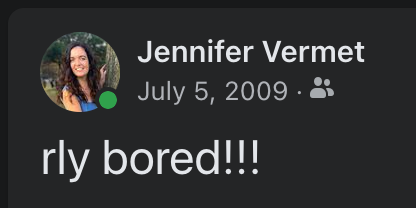 On Deck Course Creator Course
Wow I cannot believe that 9-week fellowship is already over. I'm going to miss the energy it created but also so grateful to have some time back to myself without feeling a sense that I might always me missing a networking event or a priceless fireside chat.
I am so glad I muscled up the courage to present my capstone last week. In case you missed it last week, I presented a workshop on the Art of Journaling last week. I threw in some science in there as well.
It you'd like to view the slides I used, here they are. More to come on this in the future with experiments you can run and how journaling can change your life. It is something that has excited me for years and will be what I come back to.
🏖 Waikiki Life Update - 13 days Left
The pieces are finally coming together for my move to Hawaii that I mentioned in my last letter. Hallelujah given that I blow this popsicle stand in 13 days.
I've finally found housing. I have a storage unit for my things. I've started to say farewell to some friends. My care package from my mom with my the essentials like sleepy tea and my Chacos sandals finally came in.
I'm not going to lie that I have this anxious feeling with having a book case that is empty. I never realized how much my book shelf symbolized my curiosity until it was all gone. All piled into a bin and stored away. This is definitely going to take some getting used to. I'm on the market to tune into some audio books, so please let me know if you have any favorites.
🎧 Listening
I've been starting create a more tropical playlist for Hawaii to proactively get in the mood. If you have any favorite songs, let me know and I'd love to add them to this playlist!
📖 Reading
I read the New American Dream essay by David Perell. To sum it up, opportunity is no longer bound by geography. It has been decoupled by the Internet and granted more access to opportunity than ever before. The American Dream is in decline. Its successor is software. Here are a couple quotes:
On how the younger generation is growing up differently:
"The Internet is a global talent show, and TikTok is the American Idol contest. Anybody anywhere can go viral. Kids know this and grow up thinking about how they can make videos for the entire world. In an age of near-infinite information, their rate of learning is limited only by discipline — not access to information or instruction. Creators don't need teachers or help from adults."
On the entrepreneurship explosion:
People on the Internet are increasingly becoming companies. Creatives use the Internet to shrink the world and connect with like-minded people at the tails of the bell curve for obscure interests. Building an online audience is already a leading indicator of entrepreneurial success.
🔎 Word to define
Facebook: in 1983 it meant a directory listing names and headshots among U.S. college students. It 2004 its meaning changed from that of a yearbook to that of the social networking website founded by Mark Zuckerberg.
History: Membership was initially limited to Harvard students, and gradually expanded to other North American universities, until 2006 where anyone over 13 years old can join. As of 2020, Facebook claimed 2.8 billion monthly active users, and ranked seventh in global internet usage. It was the most downloaded mobile app of the 2010s.
Example: Without Facebook, I would be homeless in Hawaii, not know my cousin exists and have a lot less weak ties.
🌟 Quote to inspire
"Instead of wondering when your next vacation is, maybe you should set up a life you don't need to escape from." -Seth Godin
❓ Question to think about
If you only had two weeks left, where you were living what would be on your bucket list?
📷 Photo of the Week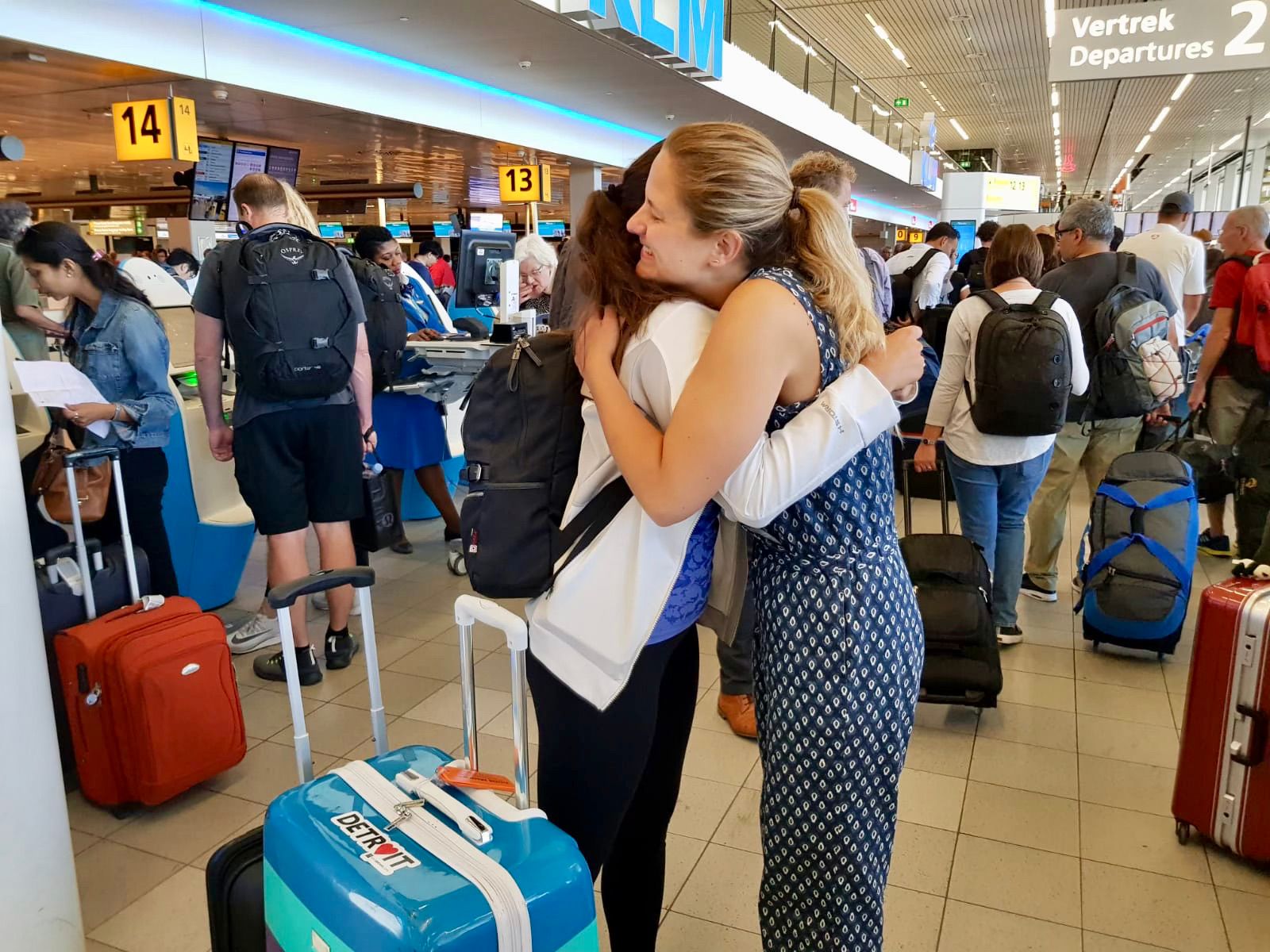 This was over three years since my last trip to the Netherlands. I still remember the joy and sadness I felt on this day. I didn't want to leave. Not only that, but also the Schpihol airport is the coolest place. I could hang out there for days eating stroopwafel and cheese (komijne kaas more specifically). Maybe a Heineken or two while I'm at it. I will be a KLM fan forever (fun fact the king of the Netherlands sometimes flies the planes).
As my new adventure in Hawaii arrives, I reminisce on the ones that have past and how important and grateful I am for the relationships I have in my life.
🙏 Shoutouts
To my Mom for sending me a care package full of spray shirts in case I get sunburnt and Chacos that I left at home. I don't know where I'd be without you.
To Tina Nayak's daughter for being the most engaged student in the crowd for my workshop!
To Rebecca Olason for being a huge cheerleader of my workshop this past week.
---
I appreciate you reading this! If certain ideas resonated or you have feedback to improve my future newsletters, I'd love you to leave a comment, reply to this email, or send me a message on Twitter @JenVermet. If you want to learn more about who I am, I welcome you to visit my online home, or a quick ding-dong ditch.
Never stop learning 😁
Until next week,
Jen
👣 Footnotes
If you're reading this because someone shared this newsletter with you or you clicked a link somewhere, welcome! I'd love it if you subscribed below to receive future updates: