If you are new here or missed last week's edition, you can catch up on the past letters here. If you are reading this for the first time, I'd love you to sign up below to join the other learn-it-alls:
---
Aloha fellow learn-it-all 👋
Greetings from Central Park, New York City 🌺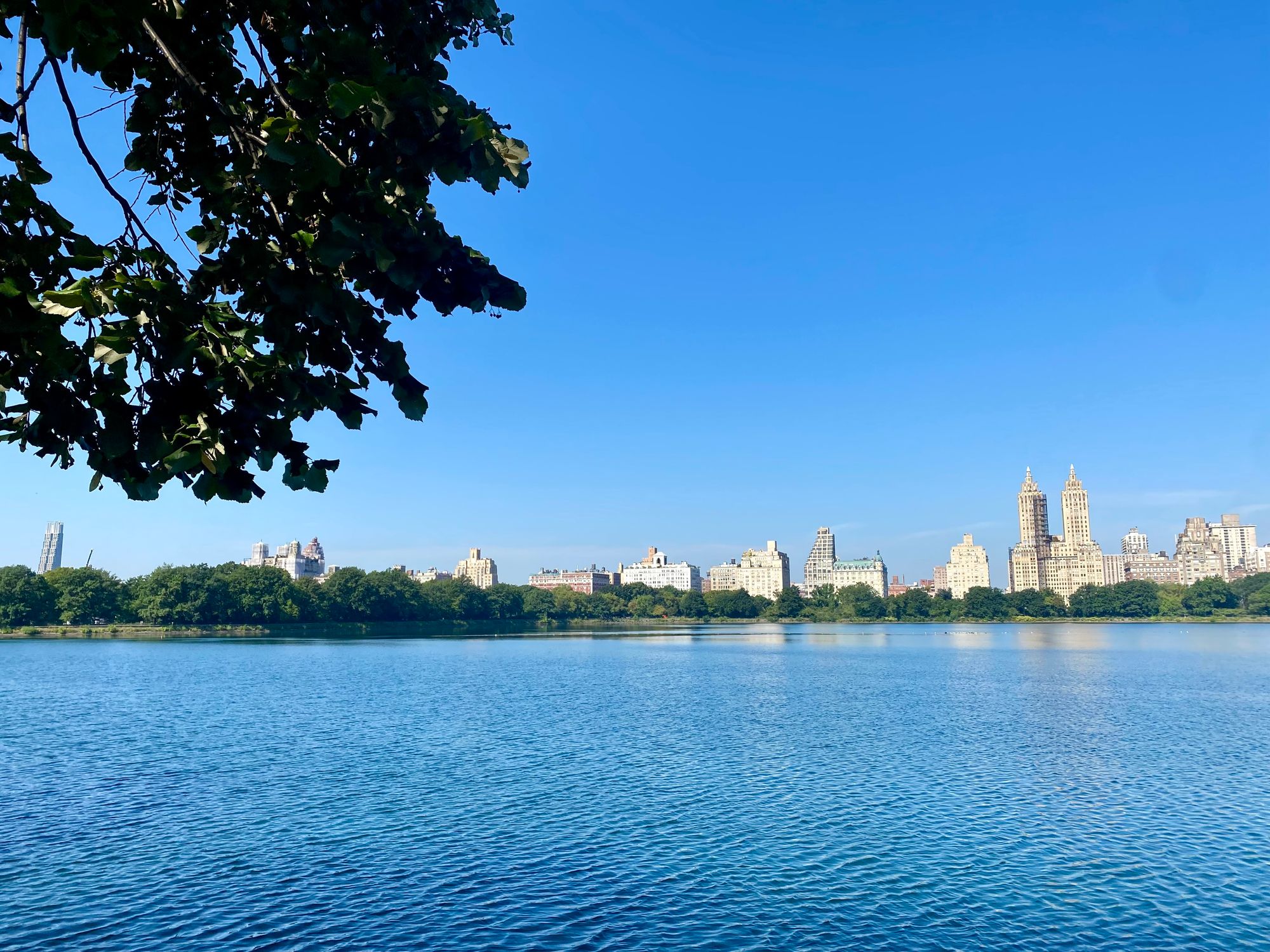 What a ride it was into the city last night from Detroit. It was the pilot's last flight before his next chapter in retirement from his career for Delta. What this entailed was a water salute over the plane from firetrucks and applauding him while hearing about his career: over 200 full 24-hour days of flying over his 24-year career and a distance adding up to four trips to the moon (each trip is 240,000 miles).
Since landing, last night the energy in this city is palpable. Everything from the queue to deboard the plane to the pace of pedestrians is faster.
I'll be here in the Big Apple for the next two weeks, I am so excited. I've been wanting to get some pep in my step and be surrounded by some ambitious and creative folks. If you're around, respond to this email, and I would love to meet up :)
Now, let's dive into letter 125 from a learn-it-all. Enjoy!
---
🖼 Context
To preface this letter, I finished off the wedding season this summer with five weddings in total. Each one was special, especially this last one as a bridesmaid for my high school best friend.
The letter I wrote below is one that I read to Kat teary-eyed while we were waiting in the trophy room for her heels to arrive so she could walk down the aisle (minor miscommunication mishap).
Our friendship was dormant during college and even a couple of years after. I set an intention in my 2020 annual review to send snailmail to a family or friend each week adding up to 52 cards. It quickly turned into my favorite ritual. In April 2021, one of those cards was to Kat. She wrote me back the next week and it is easily one of my favorite letters that I reread often. It resurrected the connection we have today.
🖊 Writing
Dear Kat,
I cannot believe that today is the day. We've had so many magical memories together.
It's easy for me to think back to the simpler times of life that we thought were "tough". The days of deciding whether it was a sunfish day or not enough wind to sail. When we drove down to Florida and I witnessed you swimming in the Atlantic Ocean for the first time. Also to then be followed by sprinting out after seeing a shark. You supported me and my extraneous ideas like borrowing some beers from my dad and hoping to not get the cops called on the crazy bangers thrown.
Priceless moments that are now dear memories. When I look back on high school, I was insecure about just about everything, especially my hyperhidrosis. I was quite honestly lost freshman year eating lunch alone in the library at a massive public school. Swim team and being friends with you offered me some comfortable confines to be myself. I felt invincible with you around. Life was more bearable and I began to not only accept it, but appreciate it. I felt like people couldn't get to me with you by my side. It was the best.
I feel like that version is long gone while simultaneously with me today. A person who is less lost but still wandering around today trying to figure out life. This current season of life is an odd phenomenon– I feel old and young at the same time.
One most recent memory that I cherish is getting to be toured around your new home in southern California (mentioned in Letter 94: Why am I chasing fear?). I am so proud of you for living out your dream and for your courage to find support in your partner Carl to come to join you.
I know the move hasn't been the easiest, but heck, life isn't meant to be easy. These experiences keep it memorable. Life is meant to be lived, and it is full of difficult queasy roller coasters. Highs and lows. Speaking of highs— one that I have is when I decided to write you a letter at the beginning of 2021. You then returned the favor of writing me back with one of my favorite letters. I read it on the darker days.  The lost time over the years means nothing when I have the love and appreciation for our friendship today.
You are so thoughtful, and oddly make me nostalgic for our high school days, even though I'm pretty sure I don't actually want to go back to the drama and cliques. Your soon-to-be husband Carl swooped in and has made you an even better version of you that I already adore. I am so happy for both of you.
You've always been a constant reminder to be to dream big, not take myself too seriously and find more of my inner child.
Never stop laughing and smiling because you light up the room.
Love,
Jen
❓ Question to think about
Who is a friend that you could write a letter or send a thoughtful note to get back in touch?
🎧 Listening
The Scientist by Coldplay is a high school fave. It's one of the more soothing songs I listen to if I ever feel anxious when I am on a plane. The piano is absolutely beautiful.
This verse in particular resonates with how I've been feeling as I said goodbye to my family and friends in Michigan. Goodbyes are never easy for me. I wouldn't have it any other way though because it means that I care. It's those lower points that make us realize that we're soaring high during the best ones while together.
Nobody said it was easy
It's such a shame for us to part
Nobody said it was easy
No one ever said it would be this hard
Oh, take me back to the start
🌟 Quote to inspire
"Ideas are worth nothing unless executed. They are just a multiplier. Execution is worth millions." - Derek Sivers
📷 Photos of the Week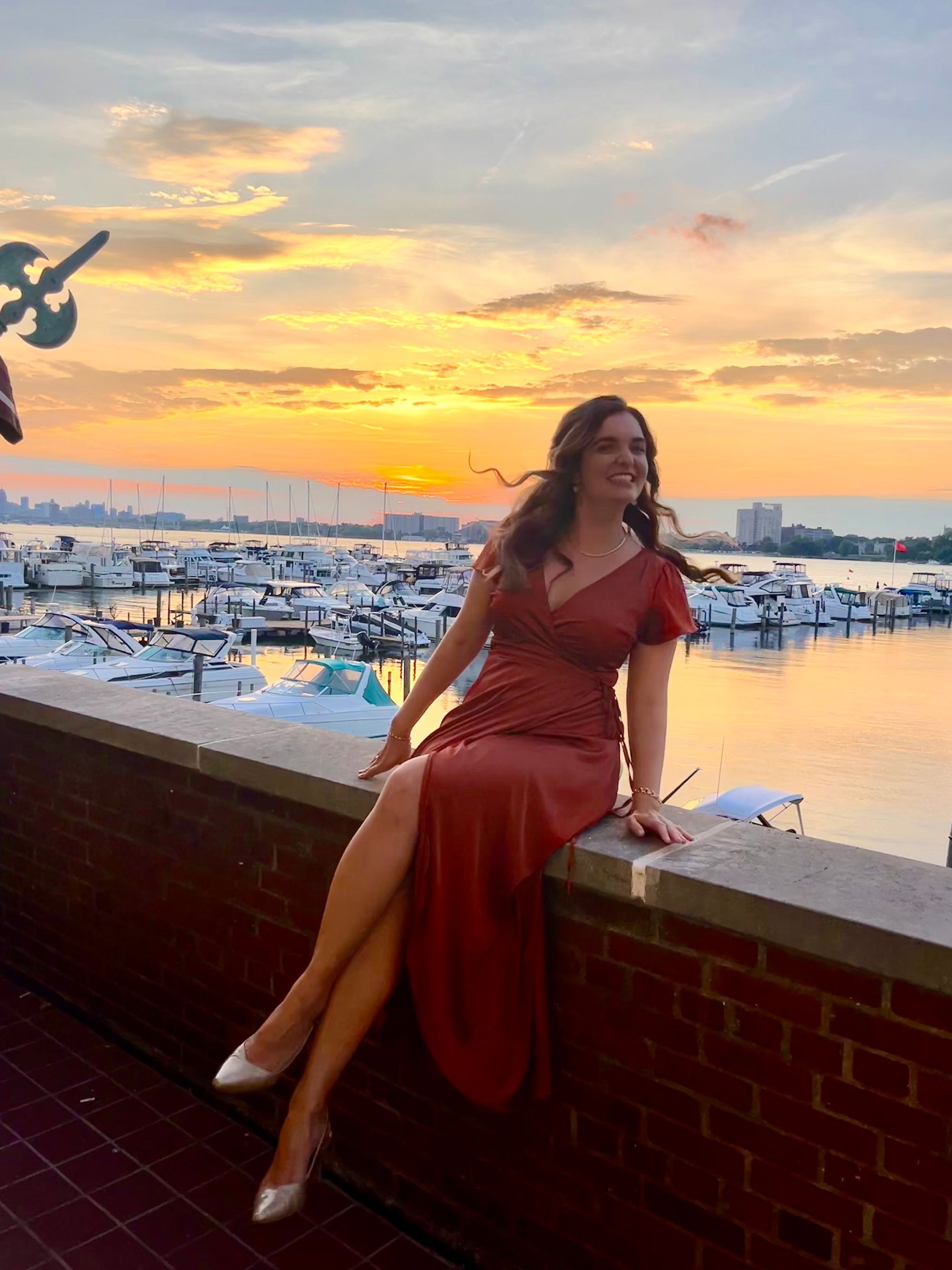 It was such a blast being at such a special spot where Kat and the two older generations in her family also wed on a private island in the Detroit River at the Detroit Yacht Club. It was founded in 1868 and is one of the oldest private Clubs in North America. Everything about it is beautiful. The simplest of details like light fixtures, radiators, and even the powder room are inviting.
The live band was an absolute blast. My feet are still sore today as proof. Truly a night to remember.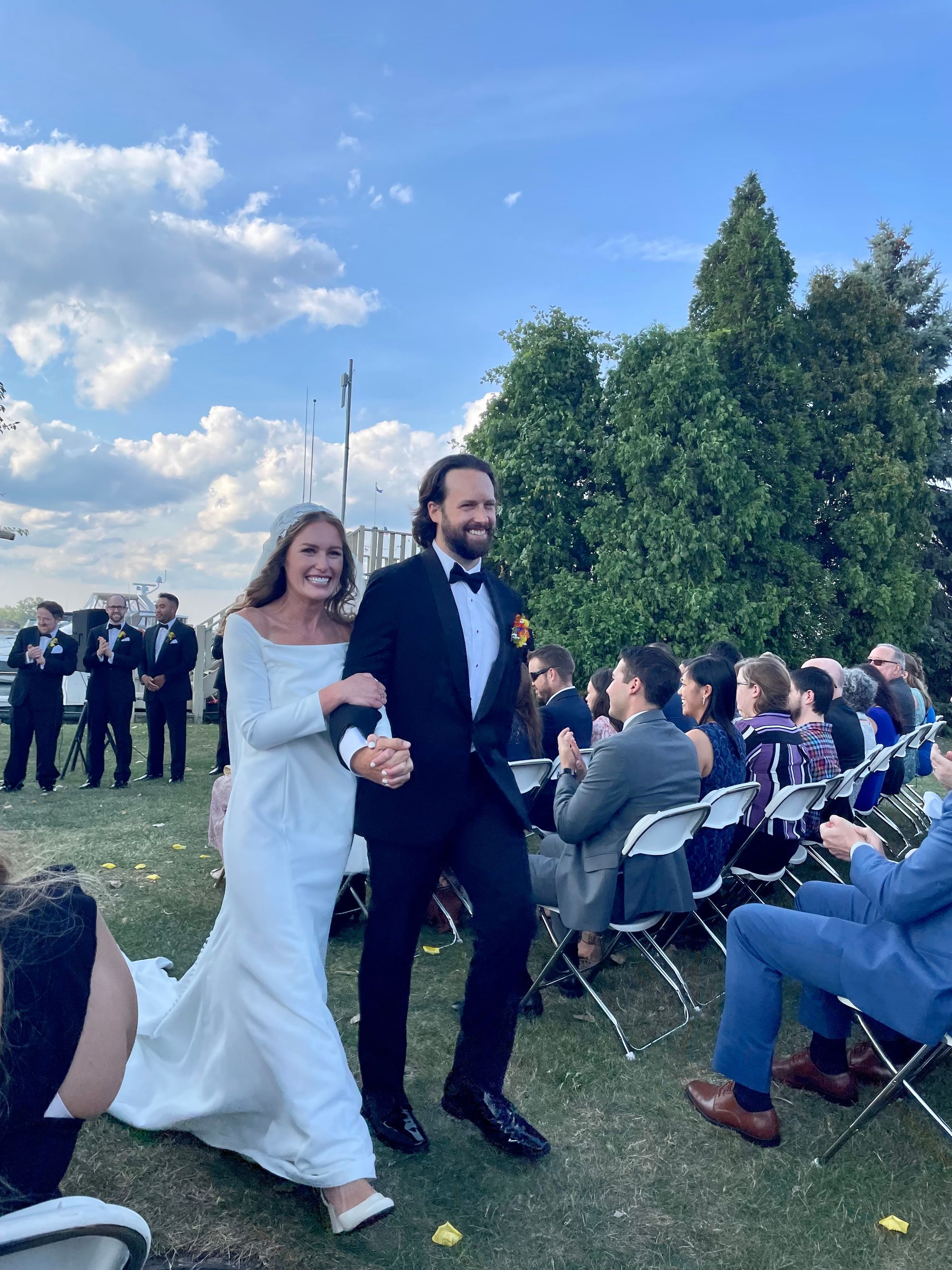 🙏 Shoutouts
To my hometown swim friend Ben Schneider who recently moved to NY to do market research in the fashion industry and is hosting my stay here. You are the MVP
---
I appreciate you reading this!
If ideas resonated, I'd love you to leave a comment, reply to this email, or send me a message on Twitter @JenVermet. If you forgot who I am, I welcome you to my online home.
Never stop learning 😁
Mahalo 🌺
Jen
If you're reading this because someone shared this newsletter with you, welcome! I'd love it if you subscribed:
---
👣 Footnotes
On catching the flower bouquet:
A glimpse of what it's like to be a bridesmaid:
On forgiveness with myself rather than fixating on flaws:
Some reflections from rereading a memoir:
One of my favorite articles of all time: