If you are new here or missed last week's edition, you can catch up on the past letters here. If you are reading this for the first time, I'd love you to sign up below to join the other learn-it-alls:
---
Aloha fellow learn-it-all 👋
Greetings from where I grew up in Grosse Pointe, Michigan 🌺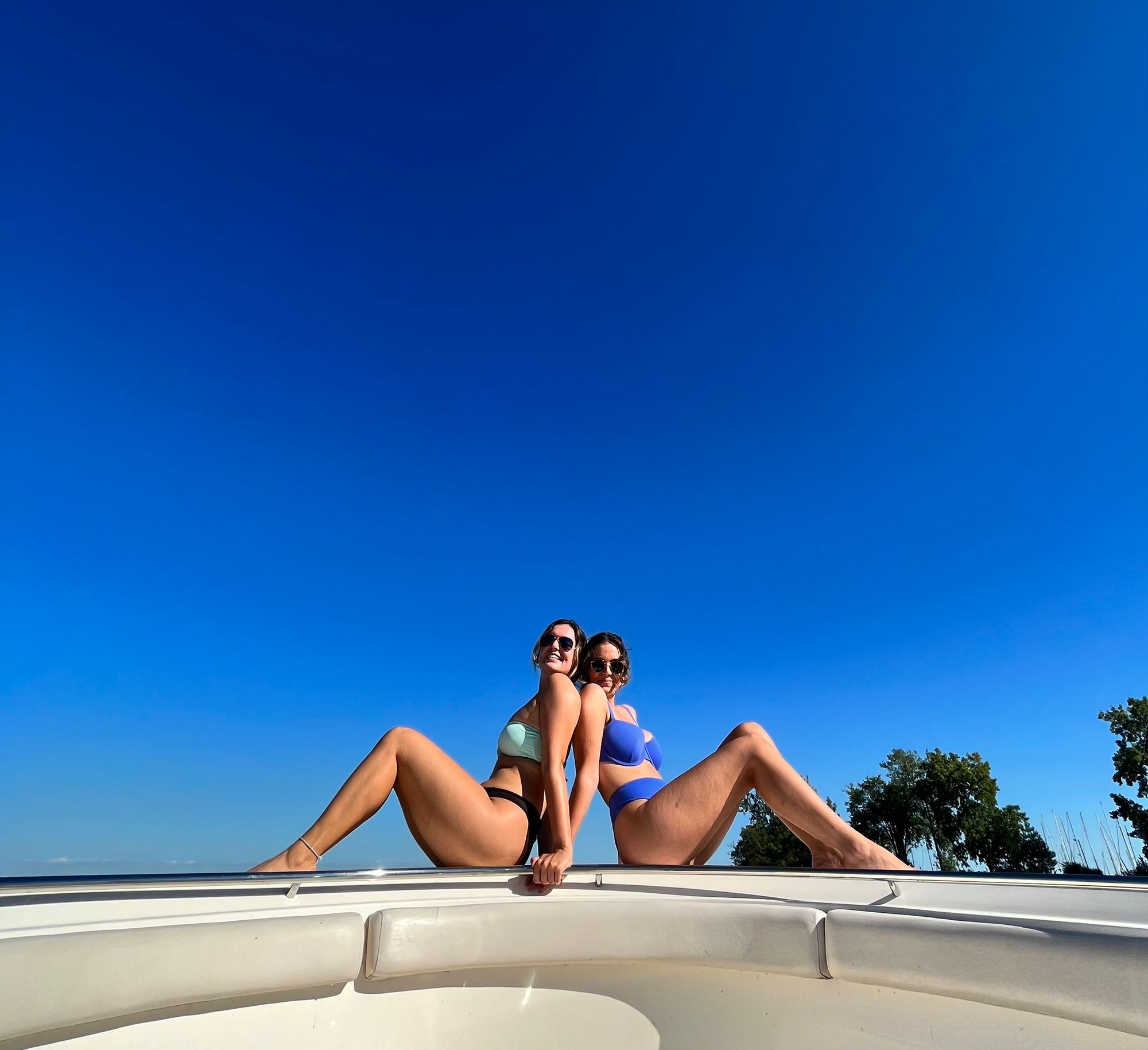 So my sister turned 24 a few days ago. I feel like I am still that age sometimes, but then I started reading my journal from when I was 24 and realized I sure as heck am not. So much life has happened in these past 2.5 years.
We celebrated by having some fun in the sun, eating some brilliant Lebanese staples, and dancing the night away at El Club and at a hipster speakeasy called Café D'Mongos. I'm glad we found live music to see since the original plan for seeing Rainbow Kitten Surprise was canceled.
This week I wrote a letter to my sister, which I wish that my 24-year-old self read. But at the same time, I'm glad that I learned these lessons. It shows that I've been reading the book of the world and soaking in first-hand experiences.
Now, let's dive into letter 124 from a learn-it-all. Enjoy!
❓ Question to think about
What wisdom would you share with your younger sister?
🖊 Writing
Dear Peanut,
I know adulting seems scary. And that aging more than 21 doesn't seem as fun anymore. These are things I wish I knew when I turned 24. I hope they help you find direction and prompt your introspective muscle. I only want to see you shine and live with intentionality in the choices you make in how to live. Here are 16 lessons:
Let your values lead you. It's like how the stars helped guide Moana as a compass. They help guide you. Write out a list of qualities that are important to you. When you meet people from different places and walks of life, you can still connect with them when you understand their values and you can explain your own.

Start journaling. It helps you solve your problems. It's the easiest way so that they don't creep up on you. Just because you "fail" English when you're in high school does not mean you cannot write. Hell, I got a better grade in AP French than I did in AP Language. It doesn't have to be an all-or-nothing mindset or even a large part of your identity. Writing is cheaper than therapy and takes a load off your mind. It is working overtime all the time. She thanks you already.

See the glass half full. Life can always get worse. Focusing on it will only allow you to notice more of it. Channeling energy into negative things will make you feel like a powerless victim. While you're writing, try out asking what you are grateful for. The questions you ask yourself each day are what prompts your attention and what turns into your reality.

Nothing is a waste when everything is a lesson. Those biology courses seem like a sunk cost but they got to where you are today after learning it was a path you didn't want to pursue. Plans will inevitably change. Any roadblock is making you resilient for your future self. As Dwight D. Eisenhower said, "Plans are worthless, but planning is everything."

Focus on what you love. This also increases your self-esteem. It's easy to remember the bad marks instead of doubling down on the good ones. The things that light you up and you enjoy are the ones that bring you energy and fill up your cup. Focus on your strengths. Like Father Dominic Maciose said in church yesterday during Claire's wedding, the point of living out life as a Christian is to be loved and to share love. The rest is all details.

Give permission to yourself to be imperfect. It can be fun and humbling to just be bad. Too high of expectations sets you up for disappointment. Leave room in your life for things that you don't have to be great at. It makes life more fun this way. That's what beach volleyball on Tuesday nights has been for me for the past year. It's too high of a bar to expect a perfect serve each time. Being human is about imperfections.

Recalibrate who you hang out with. This seems obvious but who you hang out with in real life and online is who you become. It's where your limited attention goes. Notice this by leaving encounters and focusing on how you feel. Is your energy increasing? Or decreasing? It's easier to focus on this when you meet new people rather than having the bias of how long you have known someone. If someone is not including you in volleyball and you want to play, go find another group to play with. Nobody has time for snooty muckity mucks who act like they are too good for you. They're not. I know firsthand. You're the best and anyone who disagrees is missing out.

Spend time alone. When you realize that you can have fun with yourself, you will feel less pressure to have a gazillion friends. Loneliness feels less likely. Spend that time alone in places that you love and you'll find other people who also love the same spaces. As for me, I found friends at parks, surf breaks, bookstores, and cafes in Honolulu.

Communicate openly with people you love. Friendship is about people who are there at the high points and at the low points. They help build you back up to see the potential that you can fulfill. Decisions feel lighter when you involve others and get the support that this is something that makes sense. Icing out the world never actually solves the problem. When you feel you have a load too much to carry, corral help and know that love means you are not a nuisance to others.

Veto the bully in your brain. This means you first need to notice the mean thoughts that happen in your noggin. For example, I used to always call myself a slacker when I wasn't productive and that made me feel even more pathetic. There was a snowball effect. It never helped me. Instead, I've found that talk to myself like my best friend would is better. It's okay to see a therapist if you want help here– I support this decision. It's easy to build yourself down at a job interview because you know why you're not the best fit without one credential. But there are so many more reasons why you should be hired– highlight those instead.

Set boundaries. This is something I am still working on. It takes maturity to do this. Similar to how you've been able to inspire our pets Polo and Hummer– mortal enemies– to call a truce in your bedroom for your affection, you can do the same with anything else in your life. Whether it is something like a topic you don't want to discuss or behaviors you don't want to allow, set boundaries with yourself and those around you. Communicate those.

Carve out what your non-negotiable needs are. This means experimenting with your limits. Similar to how we both did this with booze before college with how many drinks it took to get drunk, figure out the other (more important) ones. Whether it be how much sleep is essential to function, the ideal number of nights socializing to energize you or how fitness will play into your life enjoyably. You know my quirks. Go find yours by wearing your scientist cap and embracing them.

Tailor your environment. It matters more than you know. Who your roommates are, whether your desk is in your bedroom or the main room, or a product like noise-canceling headphones for work mode can make all the difference in setting you up for success. Know that it matters with how you operate. This includes with people as well. Sense your own energy levels based on the people in your environment. (refer to number 7).

Be like Smudge. Sure she's just a major crybaby who is a floofy feline friend, but she's aware of when she's hungry or wants a back rub. She lets it be known to the world, and won't shut up about it. Even if no one cares about her peeping, she doesn't stop expressing herself. We have a wider variety of ways to do this than her, so maybe crank the volume down. Needless to say, nobody else will advocate for your needs except yourself.

Be kind to yourself. It's really easy to compare ourselves to others who are busybodies or even to our past selves who used to get up for 5 am double swim practices in high school. But we are constantly changing. As we listen to these needs, we don't need to be judgmental about whatever we hear.

Go for it. Be "gek", or crazy, like Omi would say. Life is better that way. As Mike Posner, a musician you know I'm obsessed with, said, "Not all crazy ideas are great. But all great ideas are crazy." You don't need permission or a reason. Just listen and go for it. The only person holding you back from living your best life is yourself. Sure the risk is scary and there could be rejection or scars from your actions, but these create lessons. A life without regrets is more freeing one than one full of shoulda, coulda, woulda's.
In summary here's what I wish I knew when I was your age:
Let your values lead you.
Start journaling.
See the glass half full.
Nothing is a waste when everything is a lesson.
Focus on what you love.
Give permission to yourself to be imperfect.
Recalibrate who you hang out with.
Spend time alone.
Communicate openly with people you love.
Veto the bully in your brain.
Set boundaries.
Carve out what your non-negotiable needs are.
Tailor your environment.
Be like Smudge.
Be kind to yourself.
Go for it.
On a final note, learn to enjoy the process and the outcomes will come. Keep experimenting and be open to imperfection. And when you find your limits, go back to number 11 and set boundaries. And when you figure out those boundaries, make sure to share them with the people in your life. You're doing great sweetie.
Love you forever and always,
Pink
📖 Reading
I've felt an obligation to read Earnest Hemingway. I have tried to read Dear Papa for the past week. I received high recommendations from a well-read gal in Northern Michigan, but I fall asleep each time. It is a compilation of letters between him and his son Patrick.
There's something about the timeless classics that I failed to read or remember much about that makes me feel highly unqualified to be writing to you today. I feel like a fraud to call myself a writer without any credentials. I'm still grappling with this feeling and what I am going to do about it. Coercion to read something is why I feel like any of my English major friends say that I am not missing anything, yet the guilt still subsides.
Note to self: reading right before bed is not always the best.
🎧 Listening
Quinn XCII is a musician I have seen four times in concert. It's always the best of times. My sister turned me onto him while he was on SoundCloud before going 'big' when we were in high school. We are both biased in that he attended our high school. For someone whose main love languages is through words, writing letters is one of the ultimate ways that I can help my self when times are tough.
I wrote a letter to my younger self
I hope you read it when you don't feel well
I hope this helps
I hope this helps
🔎 Word to define
Hypergamy: marriage into an equal or higher caste or social group
Basically "marrying up". It's been around forever.
🎬 Watching
I've been watching the new "House of Dragon" show on HBO. It's set 200 years before the events of Game of Thrones, which tells the story of House Targaryen. Apart from getting into the drama in the show, it constantly reminds me of how powerful storytelling is and the mystery of understanding characters.
Sure it's a fantastical show that takes place in the Realm with dragons, though it's crazy to think about how different the world was where women were wed off for power through union and strived for a hypergamous marriage. Nowadays, some might argue, people wed themselves to their careers for that power through the illusion that having money buys power. In my opinion, wealth doesn't necessarily mean having riches, but having ownership of my unreplenishable resource. Time.
🌟 Quotes to inspire
"If you don't look at yourself and think, 'Wow how stupid I was a year ago,' then you must not have learned much in the last year." -Ray Dalio
"You are under no obligation to remain the same person you were a year ago, a month ago, or even a day ago. You are here to create yourself, continuously." -Richard Feynman
📷 Photo of the Week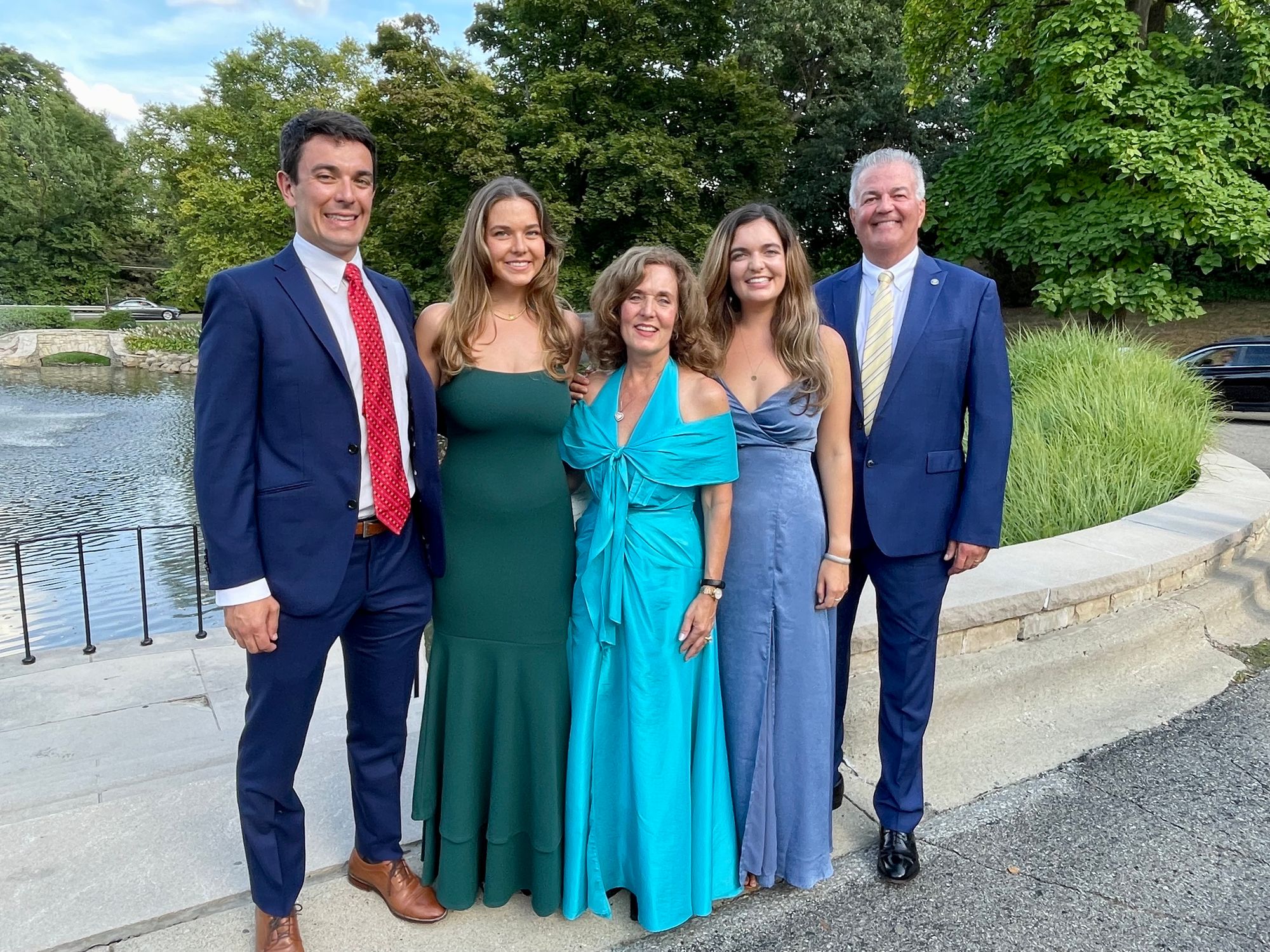 I had the pleasure to attend my first-ever Chaldean wedding over the weekend. What an over-the-top event that was by far the largest wedding I have ever attended.
I witnessed a Zaffa which was the traditional dance of the bride and groom as they enter the reception after the ceremony. Claire descended the stairs down to the dancefloor hand in hand with her husband Pat and the drums began to play. Cocktail hour had only just begun and the dancing was already out of this world.
🙏 Shoutouts
To my dear friend Nicole Prentice who recently published her book 100 Proof. It shares vulnerable stories alongside a guide to reinventing her relationship with drinking to rediscover her life. It's inspiring to hear about how she let go of cultural expectations and reinvent her relationship with herself.
I could not recommend visiting McLean and Eakin bookstore enough. I had a delightful time there.
To my dad for sending over the definition of the word to define and getting me hooked on The House of Dragon.
---
I appreciate you reading this!
If ideas resonated, I'd love you to leave a comment, reply to this email, or send me a message on Twitter @JenVermet. If you forgot who I am, I welcome you to my online home.
Never stop learning 😁
Mahalo 🌺
Jen
If you're reading this because someone shared this newsletter with you, welcome! I'd love it if you subscribed:
---
👣 Footnotes