Hello fellow learn-it-all 👋
Greetings from Denver!
It's my first time here in Colorado. I've been wanting to come out here ever since my dad and brother had a ski trip to Breckenridge when I was younger. It's absolutely breathtaking. I've never seen such exhilarating colored rocks like this before. I felt like I was straight out of a scene from the Twilight saga with all the pine trees and majestic views. I've never gone hiking before like this, and I am predicting a new hobby on the horizon.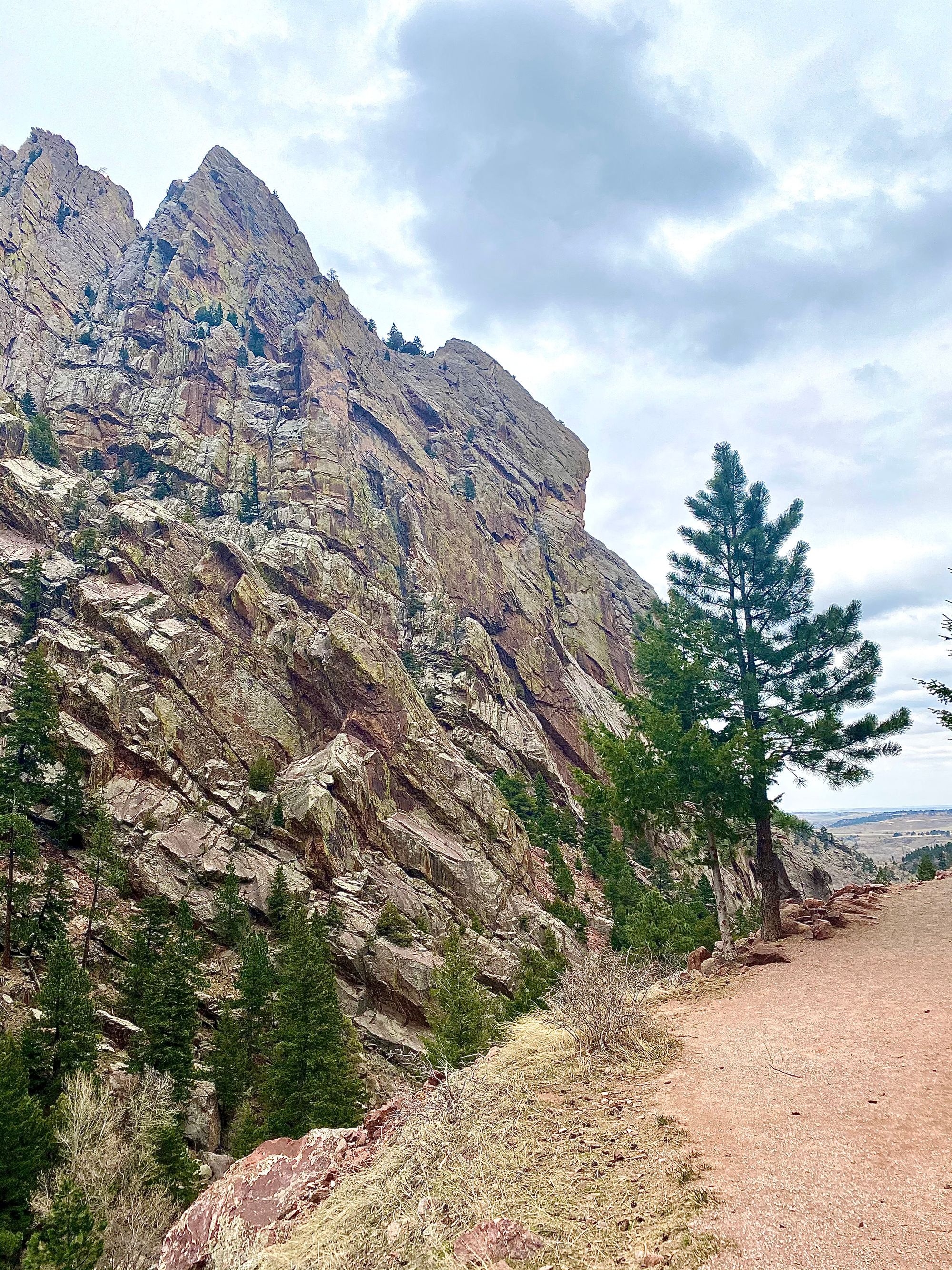 If you are new here or missed last week's edition, you can catch up on the past letters here. If you are reading this for the first time, I'd love you to sign up below to join the other learn-it-alls:
Now, what's in store for this issue?
Some news about beginning my first On Deck fellowship
A thought provoking documentary on personality types
An essay (from the archives) about my experience taking the Myers Briggs
Three ponderings on what smartness, self-knowledge, and wisdom
A word that my Dad says more erudite folks need in their vocab
A quote from the Swiss psychiatrist and psychoanalyst who founded analytical psychology
A question to get you thinking about how well you know your present and past self
A snapshot on an elevated surface with some doggos and college friends
Some shoutouts to some course creators
Now, let's dive into letter 55 from a learn-it-all. Enjoy!
Some things I've learned through…
On Deck Creator Course
This past weekend was the kickoff for the On Deck Course Creators Fellowship. I am beyond excited to be one of the 150 students in this program. Andrew Barry was my mentor for Write of Passage last summer and when I saw news that he would create a course about making courses, I knew I wanted to join the inaugural cohort.
ODCC is "the world's first global community for leading-edge course creators." It is a powerful community of global educators at the leading-edge of online education. The creators of this online school are building "Stanford for the Internet". It is what Stanford would look like if started today. I'm only a couple days in and I am already blown away by the caliber of the minds in the cohort, the programming, and everyone's commitment to creating transformative courses and experiences for learners.
My main goal for this program is to learn how to become a better course manager at operationalizing, marketing the course launch, and learning design for student's experience. Big picture, I'm fascinated by pedagogy.
🎬 Watching
I recently watched "Persona: The Dark Truth Behind Personality Tests" on HBO. It is about how a language was created that would latch onto you that you could never let go.
Taking a personality test can provide useful insights into our sense of self, but much of them are deeply embedded personality assessments are in everything we do. Persona explores the unexpected origin story of America's great obsession with personality testing, uncovering the intriguing history behind the world-famous Myers-Briggs Type Indicator while raising a slew of ethical questions. It demonstrates how some personality tests may do more harm than good, like impacting online dating matches or job prospects. This eye-opening documentary reveals the profound ways that ideas about personality have shaped our society.
Without giving too much away, these tests can result in mental illness that can lead to a loss purpose in life and catastrophic decisions.
Some takeaways:
All types of personalities are valuable.
The vision of MBTI was to help people better understand themselves.
It is unethical to use it as a tool to make decisions of who is worthy and who is not worthy for a job. This leads to discrimination and an opportunity to filter out candidates that could be a great fit. It is wrong to screen someone out for a mental disability and prescreen someone and disqualify them based on a test.
The intent of it being creating was to appreciate your own uniqueness and those who are different. Its outcome has led to abuse and being used to discriminate in hiring and creating pressure to try to beat the system.
🖊 Writing
As a social experiment, 100 girls in my college sorority took a personality test. This is how I discovered all three of my roommates were introverts. I was and still am an extrovert. I also realized why I felt like I fit in with the group-- it was majority extroverts.
This was a lightbulb moment. I now understood why my roommates liked to be in their bedrooms while I'd be hanging out in the living room (by myself) or at other friend's houses. I misunderstood their preferences. The relationships in my life started to make more sense. My roommates liked to recharge alone whereas I preferred recharging with them.
You can read my whole piece Myers-Briggs and Me (and You) by clicking on the button below:

💭 Pondering
Leaving your comfort zone seems irrational as you volunteer to feel incompetent. Once you know yourself well, your zone of genius feels tempting to always stay within, but then you will never have a beginner's mindset again.
Smart is such a subjective term. Certain professions assume smartness for a title. It's all relative though. Book smarts, street smarts, natural born intelligence… It seems lazy to use this term because everyone interprets it differently.
Are we born with more wisdom than I give credit? I typically associate a linear relationship with older age and wisdom. Maybe my fear of ageism in the workplace is totally misplaced.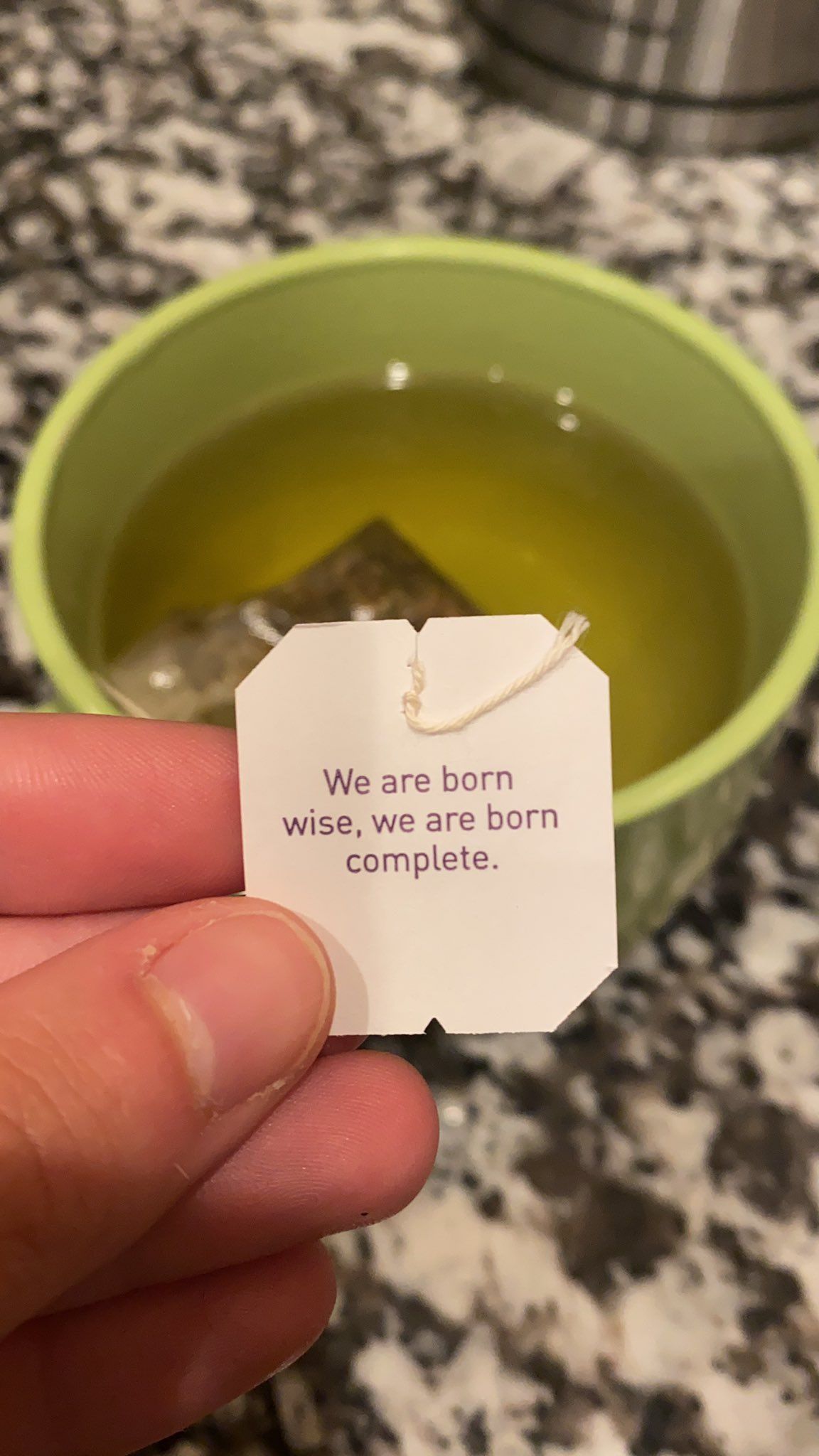 🔎 Word to define
Sublime: of such excellence, grandeur, or beauty as to inspire great admiration or awe. That which is grand in nature or art, as distinguished from the merely beautiful.
In a poetic context it means elevated by joy; elate.
Etymology: In the 1580s "expressing lofty ideas in an elevated manner," from French sublime, or directly from Latin sublimis "uplifted, high, borne aloft, lofty, exalted, eminent, distinguished." The sublime (n.) "the sublime part of anything, that which is stately or imposing" is from 1670s.
Example: For an adrenaline junkie, a day rock climbing in the mountains would be simply sublime.
🌟 Quote to inspire
"The world will ask you who you are, and if you don't know, the world will tell you." -Carl Jung
❓ Question to think about
How has my personality shifted during my life? Was it dependent on my environment, different friends, jobs, or hobbies?
📷 Photo of the Week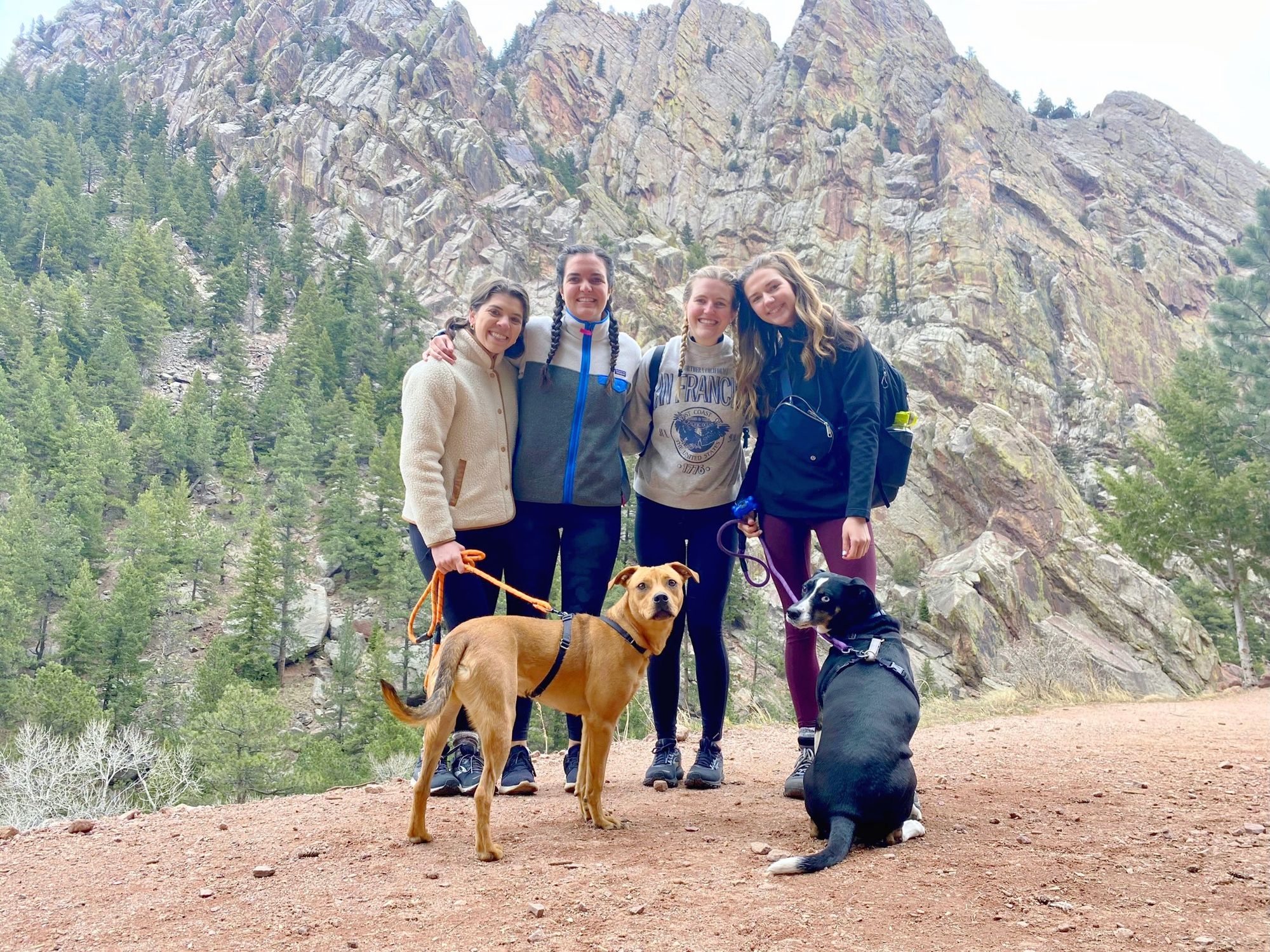 Pictured above are some of my college roommates and some doggos. We ventured onto a new trail for everyone in Eldorado Springs as the normal trail usually taken was closed off for a eagle nesting. No mountain lions spotted as all the signs suggested. This hike reminded me of one of my favorite books I read in high school called A Walk in the Woods by Bill Bryson. I was laughing my way through the whole thing.
When we got close enough to the summit, the cider beers felt beyond deserved. I felt like I breathed in the freshest air. The sun even peaked in through the clouds for all of ten seconds to say hello. It was such a great day.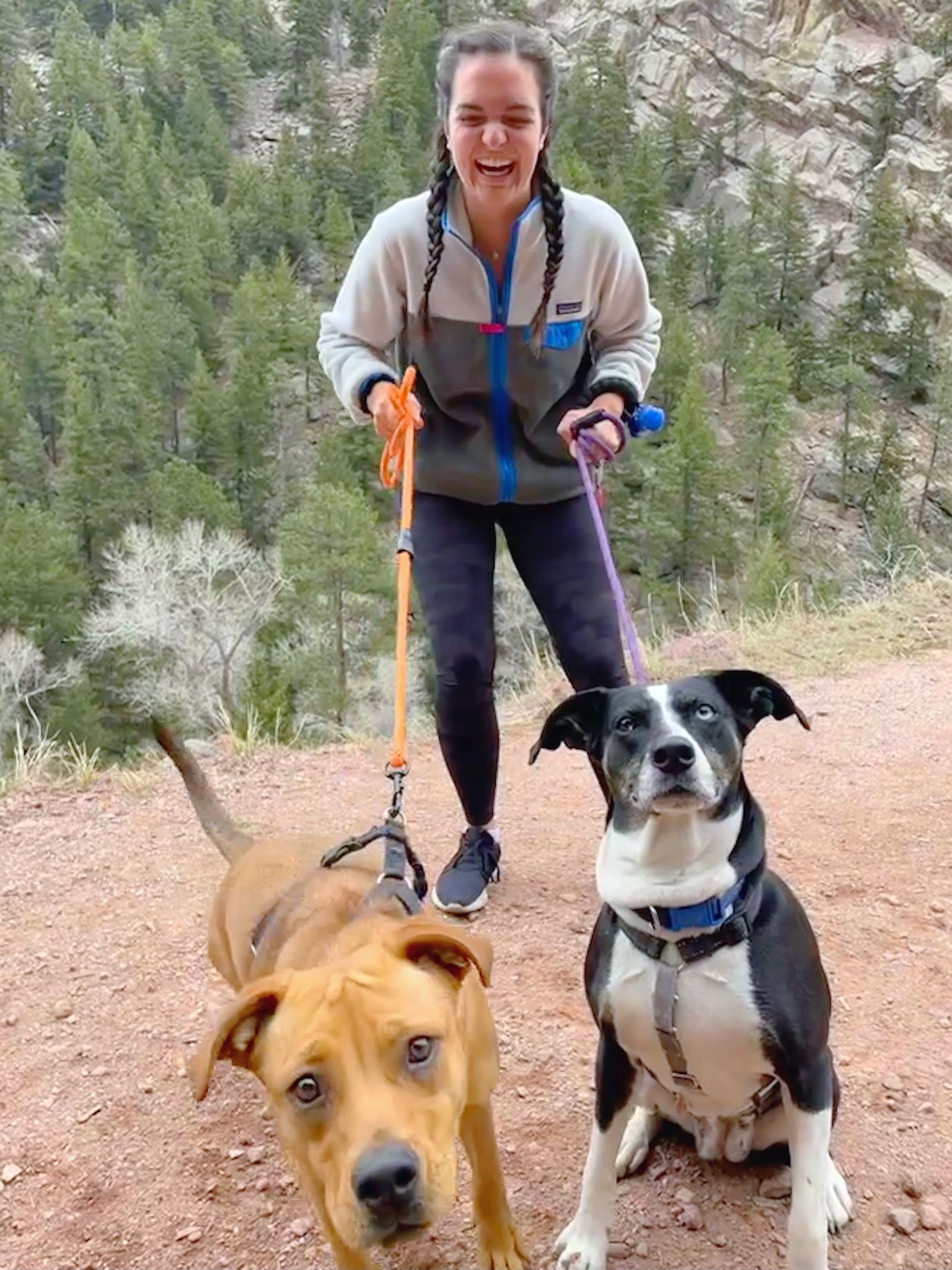 Oh and Rosey and Winnie are the best hiking buddies around.
🙏 Shoutouts
Marc Koenig for launching his 30-day course. He's covering the fundamentals to start using Roam Research on a daily basis, daily productivity, journaling, info capture, note-taking, and big-picture goal-setting.
Michael Ashcroft for selling out of his course on the Alexander Technique. I'm excited to learn more about this!
---
I appreciate you reading this! If certain ideas resonated or you have feedback to improve my future newsletters, I'd love you to leave a comment, reply to this email, or send me a message on Twitter @JenVermet.
Never stop learning 🌟
Until next week,
Jen
If you're reading this because someone shared this newsletter with you or you clicked a link somewhere, welcome! I'd love it if you subscribed below to receive future updates: