Hello fellow learn-it-all,
Greetings from Delray, Florida
The riptide has finally less life-threatening and it's been beautiful to go on walks down the beach here. My parents won't quit reminding me about the school of black-tip sharks that are migrating along the coast. The last time I was down here almost a decade ago, I came face-to-face with a shark that sixteen-year-old Jen thought was a dolphin. I'm pretty sure it was just as afraid of me as I was of it. It's hard to not be after those nightmares from the movie Jaws I had while growing up.
If you are new here or missed last week's edition, you can catch up on the past letters here. If you are reading this for the first time, I'd love you to sign up below to join the other learn-it-alls:
Now, what's in store for this issue?
A fun exercise of writing to your Resistance
Highlights that I learned about the chameleon-esque sea animal documentary
A unique perspective article framing creators as farmers
Three thoughts I pondered on maple syrup, spices, and Adele
A word I think is fun to be called but others disagree
A quote about embracing your uniqueness
A question to get you thinking about self-limiting beliefs
A couple of beachy shots
Some shoutouts to some fellow newsletter writers
Now, let's dive into letter 51 from a learn-it-all. Enjoy!
Some things I've learned through…
👩🏻‍🏫 WOP writing group
This next writing session I facilitated as a mentor for Write of Passage was around blockers as a writer.
I shared about how different writers deal with articulating what holds them back on the page. For Seth Godin, it is his lizard brain. For Steven Pressfield, it is his Resistance: the combination of the rationale and egotistical voice in your head that creates shame and fear. The universal force that acts against human creativity. We had some writing time to write a letter to whatever is preventing us to put pen to paper or our fingers on the keyboard. I originally was inspired by this exercise for my own letter by Liz Gilbert who talks to Fear before any creative endeavor. Gilbert invites fear to come along to partner together, but NEVER in the driver's seat.
🎬 Watching
I watched My Octopus Teacher 🐙 on Netflix. This documentary brought me to tears. I spent my Friday evening weeping about an octopus and all the beautiful lessons that she can teach us about: friendship, vulnerability, trust, curiosity, intelligence, empathy, sacrifice, connection, joy.
Octopuses are primitive mollusks that do not have parents, so they rely on their intelligence, curiosity, and creativity to survive. They are unlike other primitive species in that they rely highly on two-thirds of their cognitive intelligence that is outside of their brain. It teaches them how to hunt and even how to play with fish when bored. Like humans, octopuses enjoy amusing themselves and bring joy into their lives through play apart from their survival.
What I loved most was the humility of the film producer Craig Foster who befriended the octopus. Despite the octopus being a rather recluse animal, she was eventually open to the friendship. Foster shared the imperfections of the journey. The ups and the downs. Every day, he went swimming in the South African kelp forest for one year to be with his friend and study her. Foster didn't want to interfere with Mother Nature in protecting her against predators, but he felt guilt for when sharks came and he was exposing her. Another time after suddenly dropping his camera lens, he terrified her and later tracked her to hope she'd forgive him. It was bittersweet mourning that Foster felt after the one-year life span that octopi live though he was relieved to move on after allowing this octopus to pierce his heart, thoughts, dreams.
📖 Reading
I read my friend Salman Ansari's inspiring piece called Stop Waiting for the Ripe Idea. It's inspired me to think less about waiting for the perfect moment for fruit to be ripe:
An idea lives to be shared, yet it does not die when we share it. Like fruit, an idea scatters its seeds in the garden of our collective minds. It lives on, enriching the soil and multiplying it into the fruits of tomorrow's ideas. Stop waiting for the ripe idea. With every moment that passes, the ready ones grow stale.
Ideas come and go on the daily and it's the ones we act on that can lead to more unexpected serendipity of creation.
This piece resonated deeply with a mantra I have for Progress over Perfection.
💭 Pondering
I drizzled some syrup over my french toast for brunch the other day and noticed the Aunt Jemima maple syrup is not at all "maple". Am I really that gullible to believe that all these years? As you can see on the label here, it only says original syrup with a picture of pancakes. The product would be lying if it said that it was "maple" because not a single ingredient is from a maple tree. It's crazy how misleading a brand can be without not actually being what it perceives to be. It's like when I found out the tangy original beverage SunnyD only has 5% fruit juice from oranges in it. My younger self felt disheartened by that discovery.
Since I'll be staying here in Florida for the next few weeks, I asked Twitter what different spices to add to my pantry. Next time I go to the store, I'll be sure to get some cumin. There are some valuable comments in this thread if you're looking to spice up your life like me:
Adele sings in one of my favorite songs Someone Like You that "Regrets and mistakes, they're memories made." I agree and. disagree. There's a nuance between the two that I think she is overlooking. Here's my two cents:
🔎 Word to define
Kiddo: familiar form of kid in the "child" sense; used as a friendly or slightly condescending form of address.
Side note: I was called kiddo by a peer in the building I'm staying in and I didn't find it at all condescending. I quite liked it.
Etymology: First known use is in 1905. The use of the colloquial or slang -o suffix in wino, ammo, combo, the names of the family comedy act with the Marx Brothers, etc., "is widespread in English-speaking countries but nowhere more so than in Australia".
Example: Perhaps we all need to think about who we were like as kiddoes to become closer to our inner child as we grow old.
🌟 Quote to inspire
"If you are always trying to be normal, then you will never know how amazing you can be." -Maya Angelou
❓ Question to think about
What is holding you back right now?
📷 Photos of the Week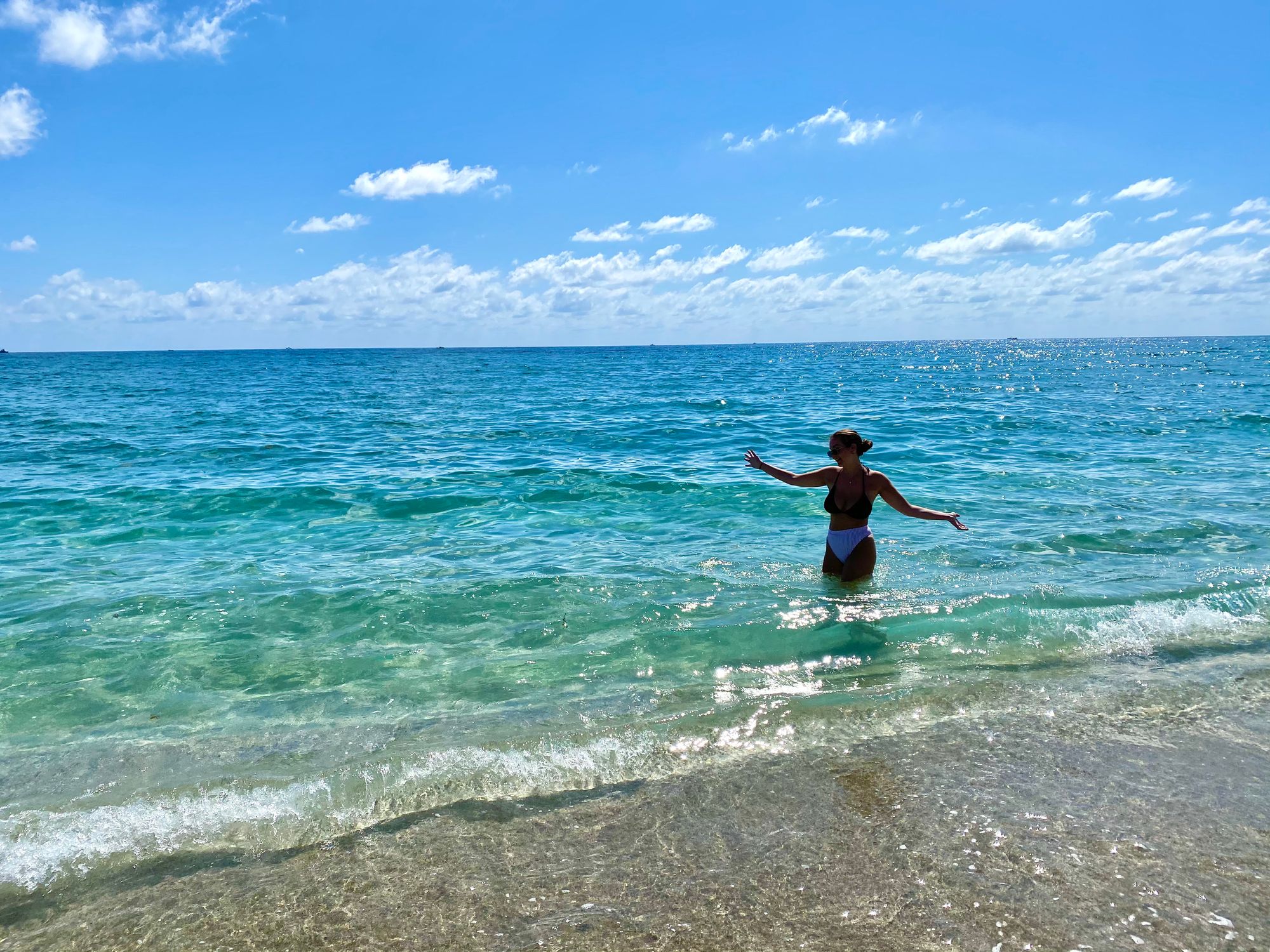 My younger sister stayed with me this past week in Florida for her spring break from college, and it was fun adventuring around with her. Luckily, I am now 25 and could finally rent my first car. We ventured to the public beach of Delray and drove to Key Biscayne outside of Miami over the weekend. Beachy days feel like the best days.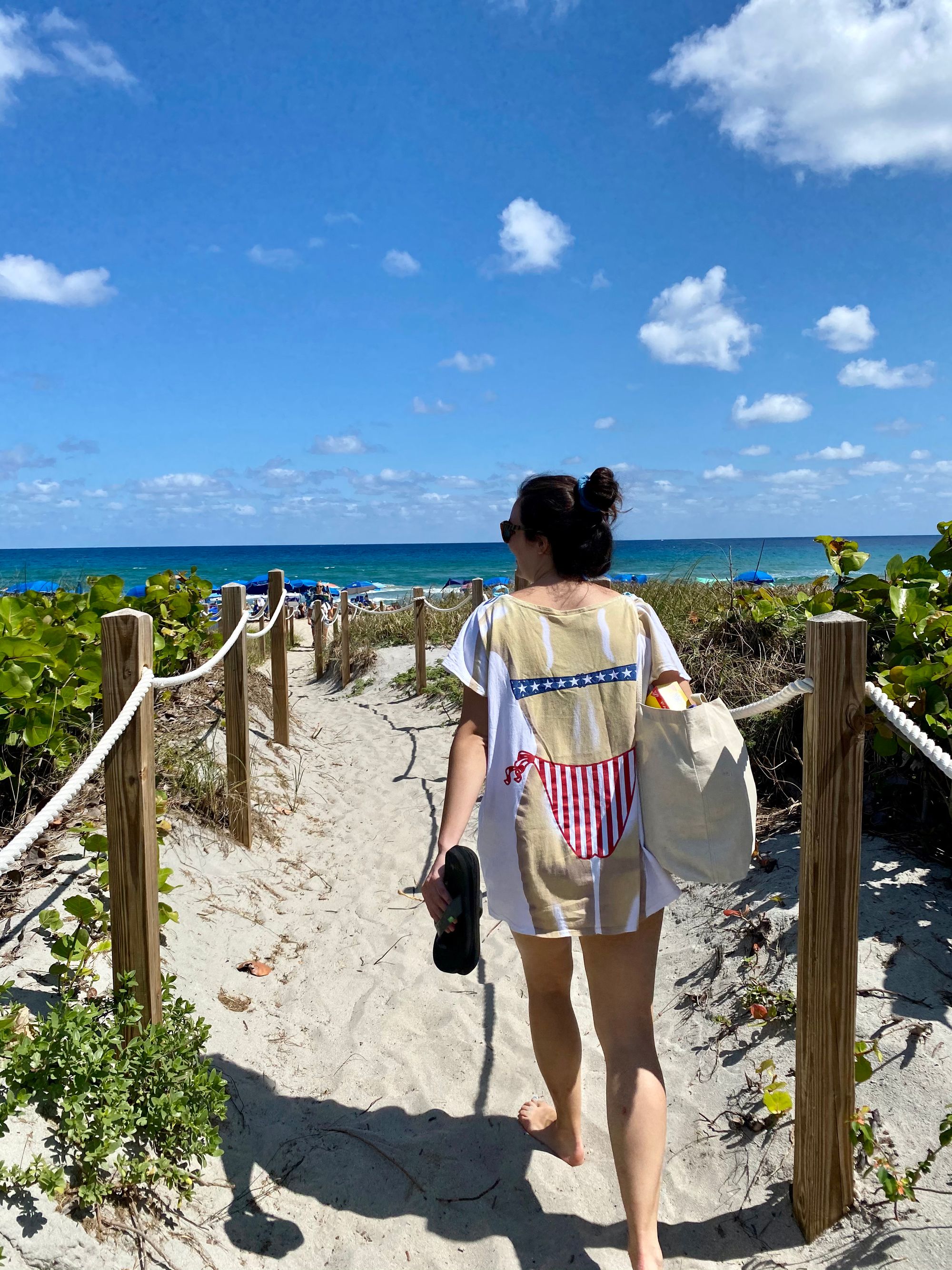 Highlights from the weekend?
An inspiring violinist, saganaki cheese, long drives jamming in the car, buying boogie boards at Walmart, and shell shopping on the shore.
🙏 Shoutouts
To my sister's boyfriend Jake for recommending  My Octopus Teacher
To any of the Irish folk celebrating St. Patrick's Day. I miss Irish pubs.
To this meeting of the minds with newsletter writer Dan of Circle Three and Brendan of Thoughts from a Bench.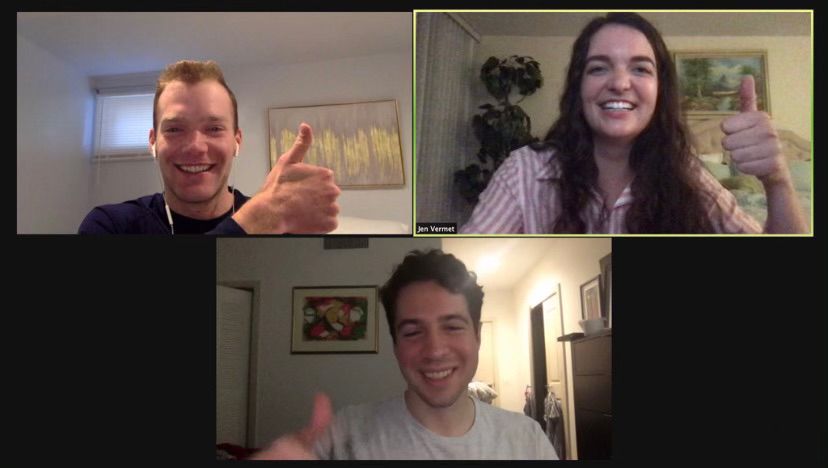 ---
I appreciate you reading this! If certain ideas resonated or you have feedback to improve my future newsletters, I'd love you to leave a comment, reply to this email, or send me a message on Twitter @JenVermet.
Never stop learning 😁
Until next week,
Jen
If you're reading this because someone shared this newsletter with you or you clicked a link somewhere, welcome! I'd love it if you subscribed below to receive future updates: