Hello fellow learn-it-all,
Greetings from Chicago!
This letter is a bit more reflective than past ones so buckle up. I am excited to share it with you.
First here's a preview of what's ahead:
Crossing the finish line of shipping for 100 days
My favorite Ship Its from the week
A story of how my grandma inspired me to never stop learning
A glimpse into the biography of a beloved Hollywood star
A word that resonates with convergence
A quote on preparation from the sixteenth president of America whose park I walked in today
A question to get you thinking about your superpower
Some shots of my first trip to California a year ago today
If you are new here or missed last week's edition, you can catch up on the past letters here. If you are reading this for the first time, I'd love it if you signed up below:
Without further ado, let's dive into letter 38 from a learn-it-all. Enjoy!
Some things I've learned through…
❗Shipping my 100th piece❗
I reinforced my daily writing habit and shared five Ship Its. Each of the pieces is less than 400 words. I starting this system of shipping every day after being nudged into it by my classmates in altMBA. They challenged me to pursue what appeared daunting to me. I've written for 100 days of short-form pieces and have 0 days left to go on my 100-day challenge.
This past year, I started to internalize my identity shift as a writer. The thought of this project gave me heebie-jeebies. That was the trigger that I knew I needed to pursue it anyways. I have been writing in private for too long. I want to be someone who learns in public and seek discomfort while doing so. This is part of my promise to myself behind these letters. Being public in my pursuits is by no means my default setting. Now knowing I have shipped 100 days allows me to know I can do it again.
I will keep you all posted in the near future with a reflection of what I learned from this, but I need some space to breathe from it. It's added up to about 30,000 words shipped, but that was not the reason I pursued this. I wanted to stop dreading the "publish" button.
There were so many days I wanted to quit. This project honestly made it troublesome to see writing as a privilege. Nevertheless, I've grown up knowing how to do many things I dreaded. As I learn more about my creative process though, I realize I like to let ideas simmer in the crockpot rather than chuck them in a microwave every day.
A weight is lifted and I am feeling blessed to stop shipping to take a break for a bit. Until this reflection is ready from the oven, for now, here are my favorite pieces I shipped last week:
Razzle Dazzle - A mood that I think we need more of in our lives. Something can be confusing yet magical like the rebellious razzleberry candy.
Archeologist > Architect - Architects start planning from day 1. Instead, pull out your pickaxe and become an archaeologist. Trust that your niche as a creator will emerge when you look backward in time. Have hope that you will find the city below your feet that has burrowed itself over time.
Embracing the Wonkiness - To be wonky means to feel off balance. It is the dizziness you might get from the vertigo of getting out of bed too fast in the morning. Without feeling out of it, how do you know when you are with it?
🗣️ Part-time Youtuber Academy
This upcoming week is the closing of Ali Abdaal's Part-time YouTuber Academy. On my channel, I added a story of how I'll never forget how my grandmother taught me the power of how to never grow old - and I'd like to share that secret with you. Enjoy!
Before plowing ahead, I would love your input on any other videos you'd like me to create. I'm re-evaluating what to put in my pipeline for videos to create in 2021, and your input would mean a lot.
📖 Reading
To be completely honest, I was not reading as much as I like since Thanksgiving. I used to prioritize reading before bed, but lately, I have been so tired that it is no longer a part of my evening routine. I decided two weeks ago to start a new habit of carving 30 minutes of reading into my morning routine. It has been a phenomenal way to start my day.
I started reading a (lofty) book called Dutch Girl: Audrey Hepburn and World War II by Robert Matzen. It is the first biography of Audry Hepburn written in-depth of the intense experiences through five years of Nazi occupation in the Netherlands. These years shaped her into who she was.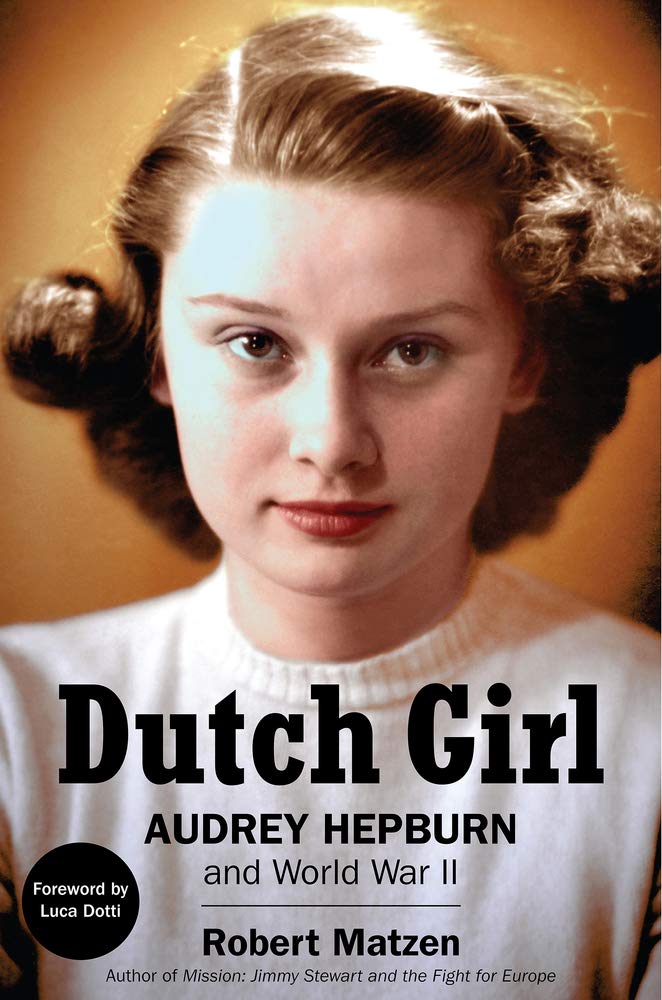 I did some math and recently realized that Audrey Hepburn, Anne Frank, and my grandma were all born within six months of each other. All three of them were living out (perhaps) similar experiences in the small speck of a country in the Netherlands. The more I read this book, the more I realize how much my own grandma left out of the stories she shared with me.
It has been challenging to empathize with Audrey's mother who swooned at Adolf Hitler because all I see is the unfathomable aftermath. It has been rewarding to understand what leadership qualities allowed for such monstrosity to later occur. More to come on what I divulge in the future.
🔎 Word to define
Coalesce - To come together to form one mass or whole; to unite in one body or product; to combine into one community.
Etymology of the word: mid 16th century from Latin word coalescere meaning to 'grow together'. It now also refers to a band in Kansas City, a SQL function (programming language), and a computer science term as an act of merging two adjacent blocks of memory.
Example using the word: When you pursue a wide path with seemingly divergent areas, overtime interests, will coalesce into what is uniquely your own.
🌟 Quote to inspire
"Give me six hours to chop down a tree and I will spend the first hour sharpening the axe." -Abraham Lincoln
💭 Question to ponder
What feels like play to you, but looks like work to others?
Thank you Naval Raviakant for inspiring this question.
📷 Photos of the Week
A year ago I flew to San Francisco to meet my Korn Ferry team and manager for the first time. I had never been to California longer than a 23-hour layover at LAX. It was such a fun (and pricey) visit. I want to get back out west in 2021. All ears for recommendations since I have sparingly traveled west of the glamorous Mid-West at all in my life.
I did a tea tasting at Red Blossom in Chinatown. It was splendid. Fun fact: San Francisco's Chinatown is the largest Chinatown in the United States and the largest cohesive community of Chinese Americans outside of China.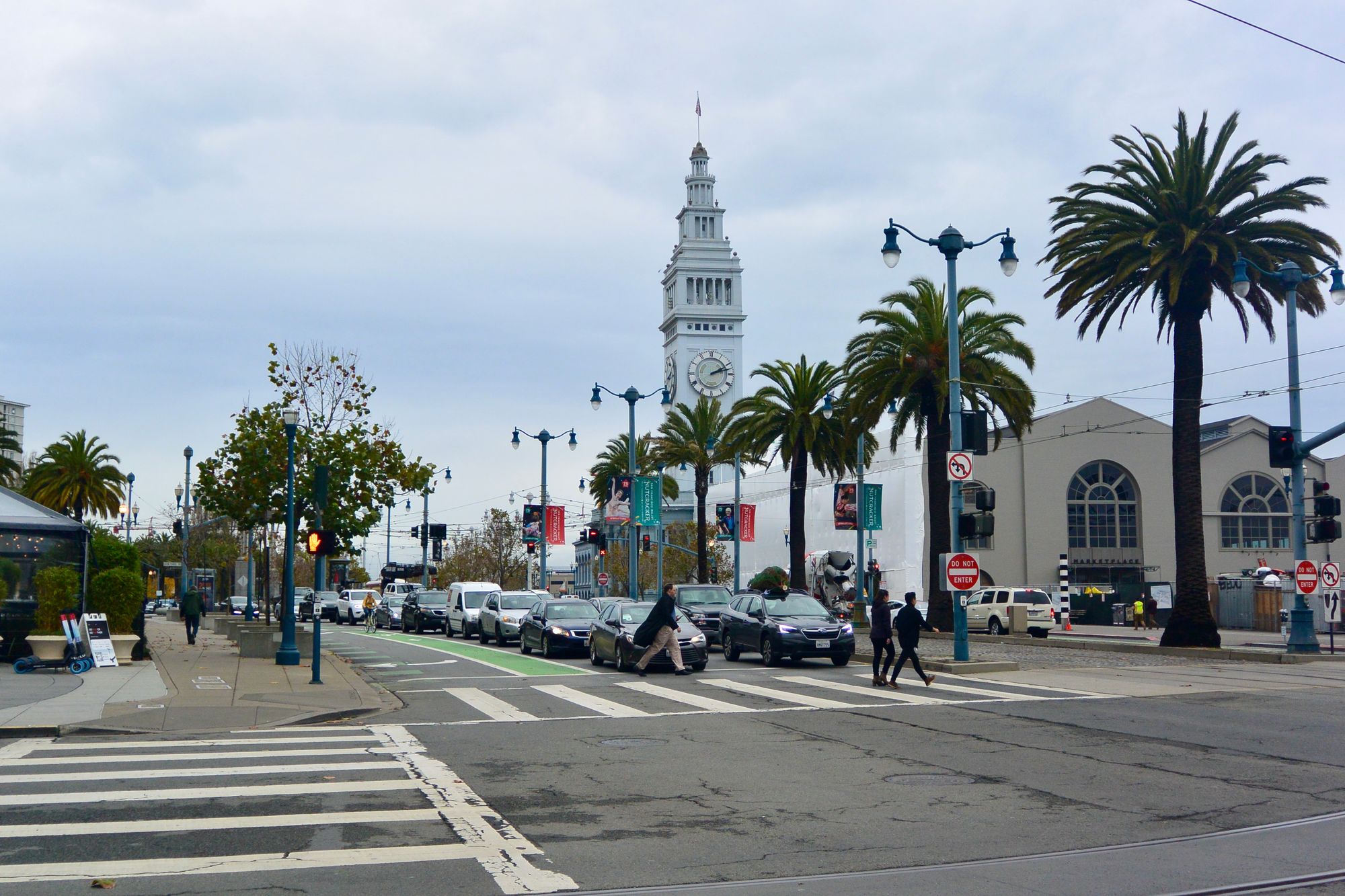 I absolutely loved the palm trees along with the hustle and bustle of the city. It kind of reminded me of Miami, Florida, but not quite. The iconic clock tower above is the 1898 Ferry Building called the Embarcadero. It's a great place to be as a food lover with a popular farmers' market. I knocked all of my Christmas shopping out there and supported some locals small businesses.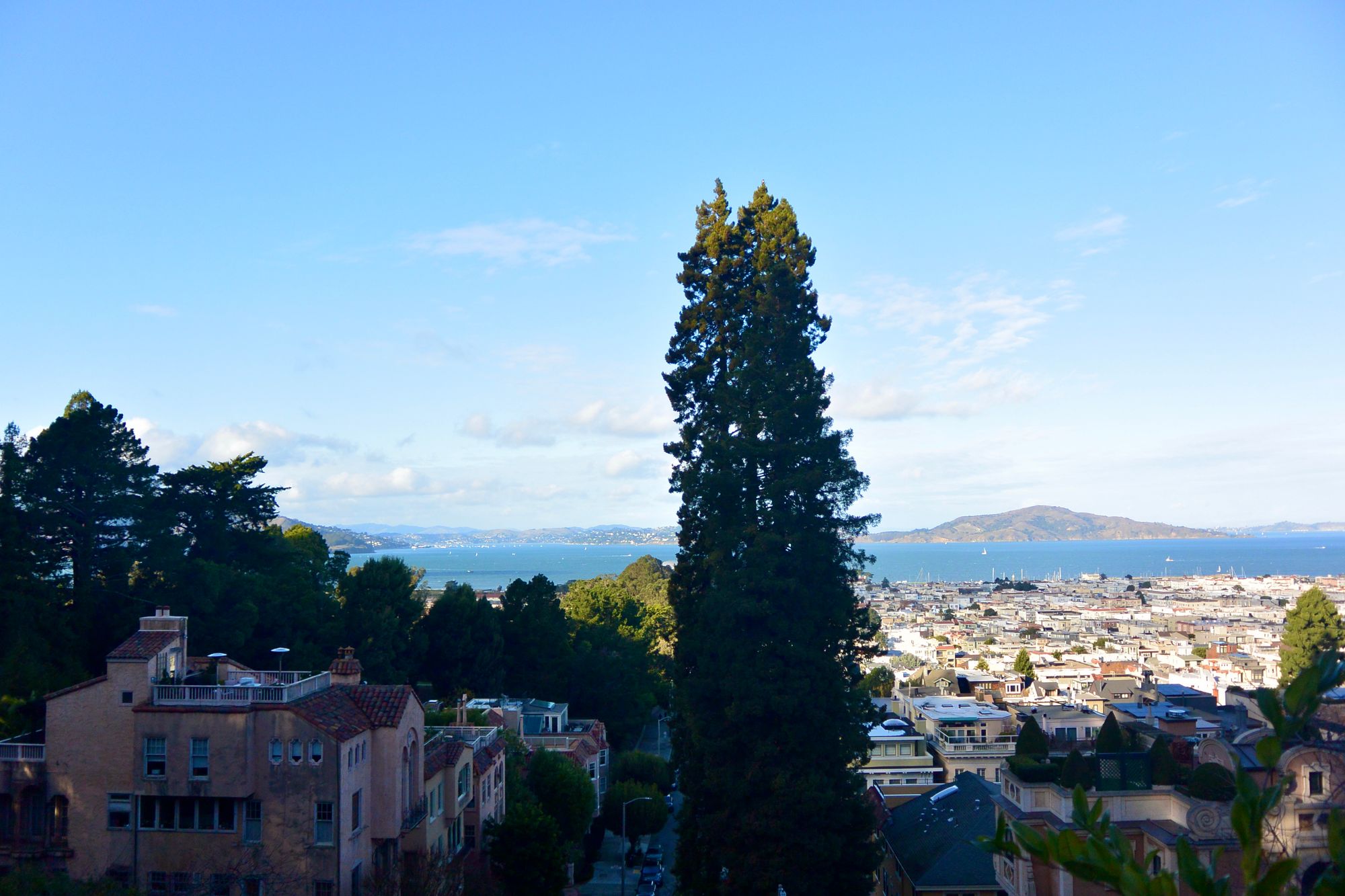 This picture was taken from the Lion Street Steps that overlooked the city. Let me tell you, I have never climbed so many hills in a city before. Beyond grateful, I didn't drive anywhere in my manual car because I'd be stressed about rolling backward if I stalled.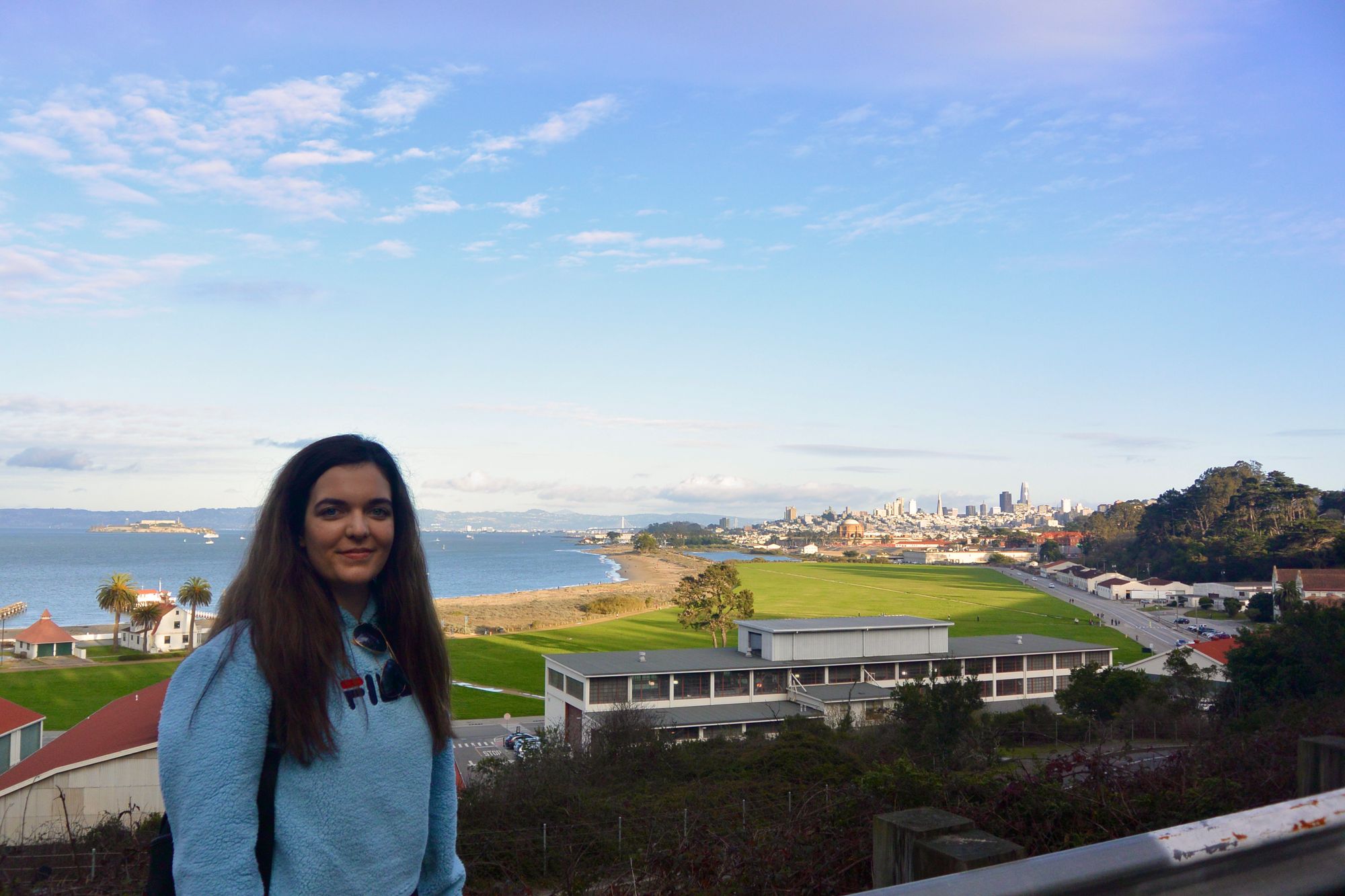 Last but not least, beautiful views from Presidio Park. It had a gorgeous view of the Golden Gate Bridge (not pictured). The island to the left of my soft smiling face is Alcatraz Island. I was going to take the ferry there but heard it wasn't worth it.
🙏 Shoutouts
---
I appreciate you reading this! If certain ideas resonated or you have feedback to improve my future newsletters, I'd love you to leave a comment, reply to this email, or send me a message on Twitter @JenVermet.
Never stop learning 😁
Until next week,
Jen
P.S. - If you have interest in Audrey Hepburn's life, I am doing a deep dive and would love a sounding board if you are interested
If you're reading this because someone shared this newsletter with you or you clicked a link somewhere, welcome! I'd love it if you subscribed below to receive future updates: