If you are new here or missed last week's edition, you can catch up on the past letters here. If you are reading this for the first time, I'd love you to sign up below to join the other learn-it-alls:
---
Aloha fellow learn-it-all 👋
Greetings from Honolulu, Hawai'i 🌺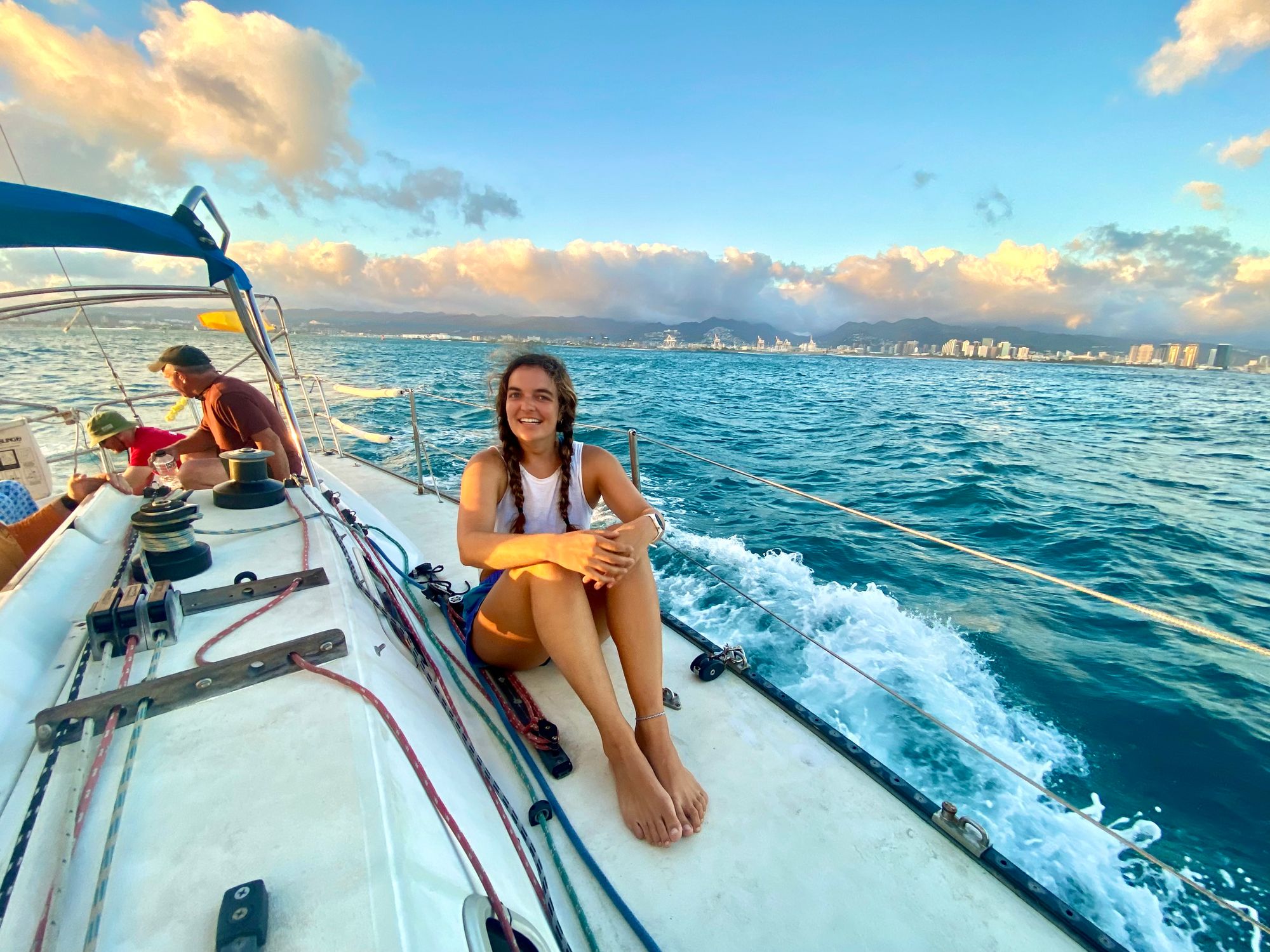 This picture was taken after racing and placing dead last. We were supposed to get first place…
It was a gusty evening with pockets of air where I had to trim and ease the mainsail just about every moment. And then all of a sudden an immedaite halt while rounding the Sand Island mark. The boat had run aground.
This was the first time I experienced that in my life. Numerous swaying techniques with each crew's body weight is what set us free eventually. We even had some monkeymen on the Boom.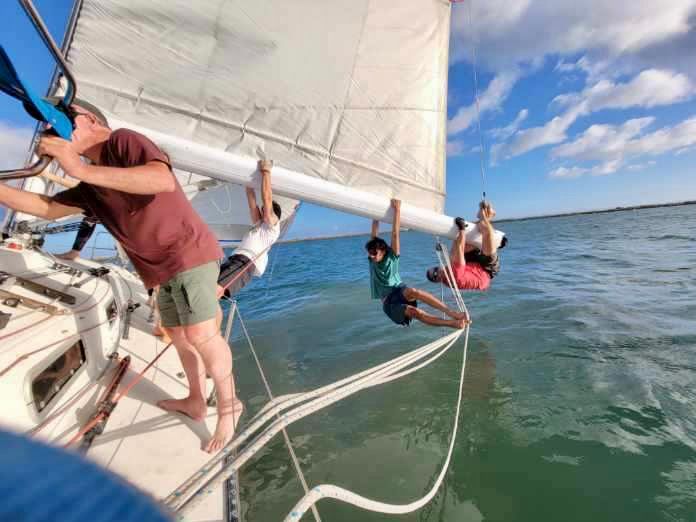 So much for smooth sailing or getting first place. A complete change of plans had to take place to get the bottom of the boat keel off the sand.
It's a metaphor for something that has got me thinking lately in terms of mental health, and the pressure I feel about passing time and not 'doing enough'.
That's what I ended up writing about below.
Now, let's dive into letter 118 from a learn-it-all. Enjoy!
❓ Question to think about
Do I actually need a summer bucket list?
🖊 Writing
Last weekend, I wrote out a comprehensive summer bucket list. My fun and exciting list of to-dos left me feeling overwhelmed and paralyzed. Too many outcomes and expectations.
Where is the joy in busyness?
According to this Dutch scientific study, much of the happiness that is created from a vacation is from the anticipation of it rather than the actual trip itself. It's like how the build-up from a foreshadowing in the movie trailer creates more intrigue than actually experiencing the movie itself. There's no denying that is currently happening to me as I live up my last ten days on island before two months away in the Netherlands and mainland America.
I refuse to let the Tasmanian Devil run over my summer like a whirling dervish and drown me in a deluge of despondency.
Instead of checking things off my bucket list like it's a to-do list, I want to notice the little moments, like
Hearing the sound of cicadas and realizing it was the rain cloud chasing me on a sailboat right before sunset.
Escaping 90-degree heat into the car to sit in A/C from a food dense day full of Thai food and ice cream.
Lathering sunscreen onto a stranger's back for our first date surfing
Feeling a chilling sensation while breathing on the droplets of sweat that glisten and glide over my chest in the downward-facing dog as gravity takes its place
Discovering the hidden airport lei stand and witnessing a daughter 'lei' her father whom she barely knows
Nostalgically living through my best friend as she dips wafers frosted with peanut butter into milk with her dad as she did 20 years ago.
Laughing while looking heinous in the mirror with the wisps of hair curling up like a wingding font from sailing all night.
Watching a parrot peruse along the rear rail of the birdman's moped as he takes off after being long overdue an oil change.
Seeing a rainbow and learning how they only appear when the prism of light is angled appropriately with the sun low on the horizon
Sipping a La Croix in my favorite rice shorts while walking Winchester, the most chill pupper I've ever met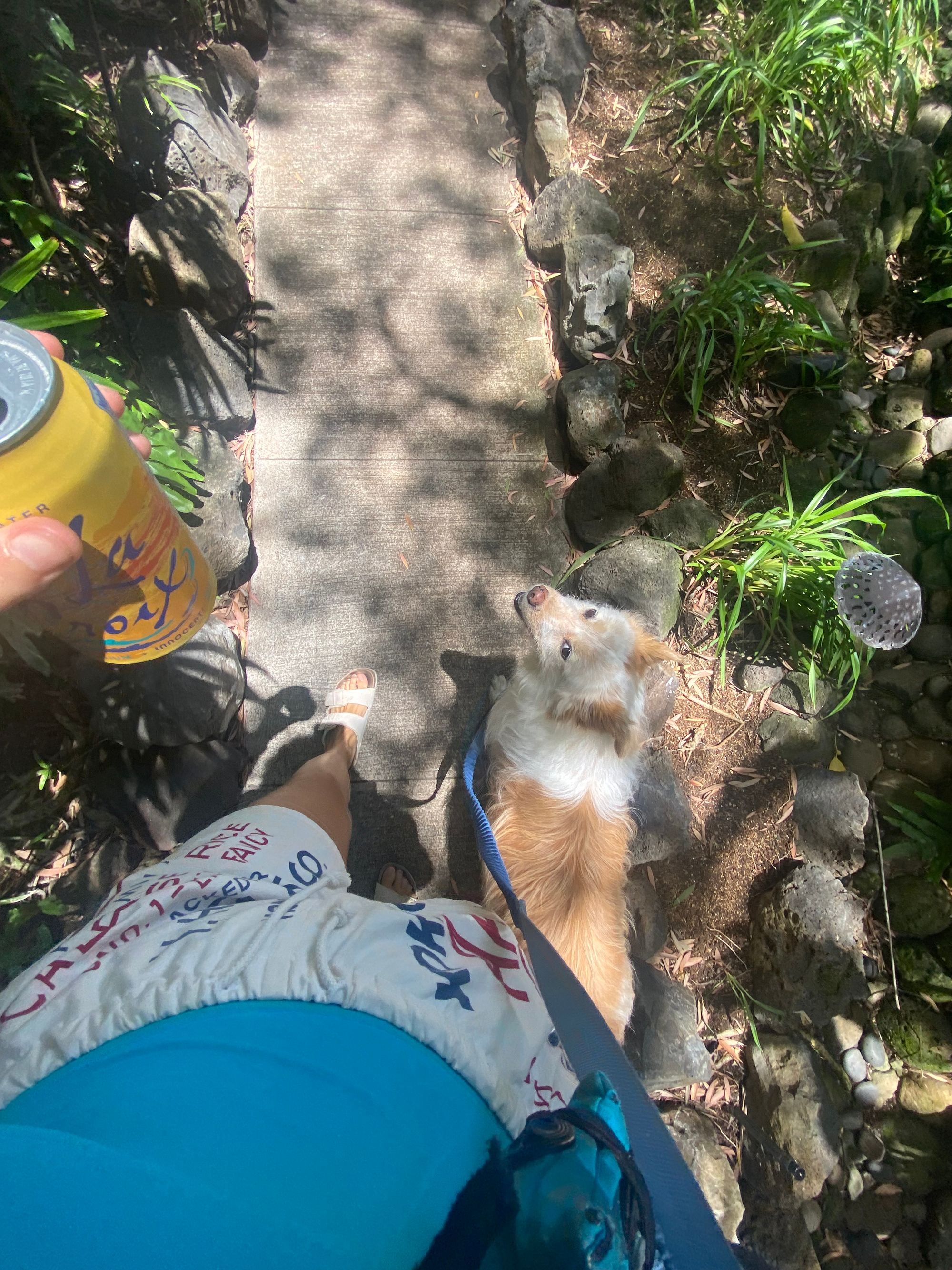 I'm not going to try and cram all of it in. That's setting myself up for failure with no space to breathe in deeply. There's no need for that pressure. Like the prolific author, Ryan Holiday wrote in 35 Lessons on the Way to 35 Years Old, "You don't have to be anywhere. You don't have to do anything. All that pressure is in your head. It's all made up."
I caught myself doing this after I had a fun first date last week. It was the first time in over eight months that I would've loved to experience it again.
There was chemistry. He was interested in similar things that I was like entrepreneurship and the ocean. I even felt comfortable enough read him my journals aloud. After it was over, I didn't linger too long in appreciation of that experience before leaping like a leapfrog to think about the next time. I immediately fixated on what we would do next instead of noticing the actual blissful feelings.
My roommate called me out about doing this: "Focus on how you feel right now. Fully enjoy everything that went down just now. Feel what you're feeling right now." And so I did. I soaked into gratitude for the joy. She saw me bloom like a flower that night as I sang Mamma Mia, danced naked, and ate Phish Food. It was a celebration.
Life is a culmination of those moments that make life the beautiful present that it is. As writer Mari Andrews writes in How I navigate expectations vs. reality, "... it's about learning how to seek evidence for a benevolent universe, rather than look for ways that I'm being let down. It's about learning the value of a minute, rather than the grand total of a whole day."
So what's next?
Screw the summer bucket list. I'm not going to check things off a list. I'm going to live and savor the little moments.
To read this on my website: [Savoring the Little Moments of Life]
📖 Reading
I've been listening to Four Thousand Weeks: Time Management for Mortals.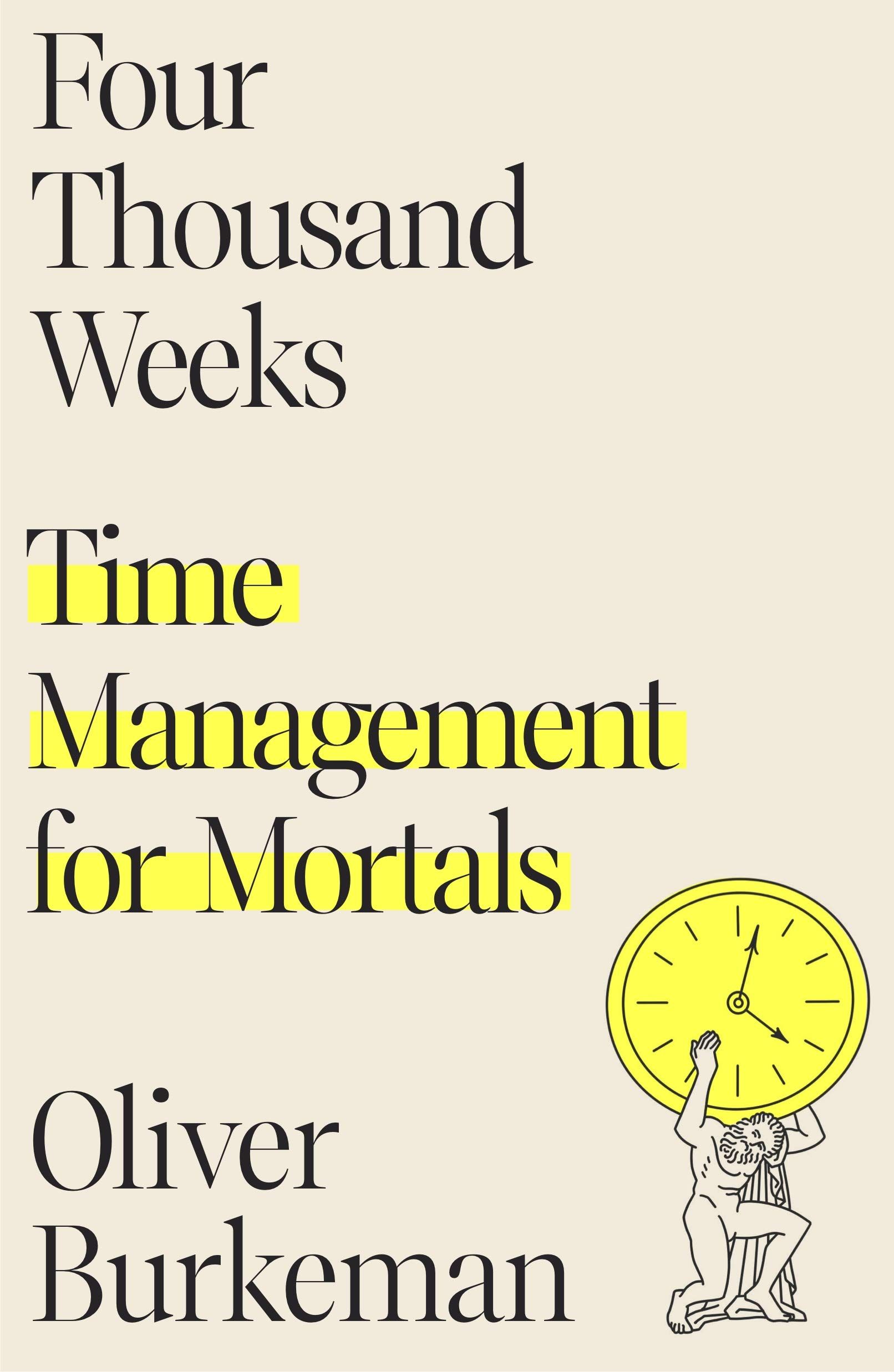 I deeply resonate with how Oliver Burkeman shares about being addicted to productivity. I've been there.
When the world went stark with Covid and I lost a sense of direction in life, I turned to PKM (personal knowledge management) after learning how to build my second brain in 2019. I began swimming in a pool of nerds like myself who were fascinated with automating our read-later apps with articles and having templates to track and evaluate each of my waking moments to assess whether it was spent wisely.
Don't get me wrong, I still am tempted by these illusions of progress in my life. For Pete's sake, a book that I never even ordered just ended up on my door mat last week called "Do Hard Things".
To be in complete candor, I have not finished listening to this book on Audible. It's too good not to share some thoughts so far. I am borrowing these five questions typed up from this review from Misha on Goodreads:
Five questions:
Choose uncomfortable enlargement over comfortable diminishment.
Are you holding yourself to or judging yourself by impossible standards? Drop them.
In what ways have you yet failed to accept the fact that you're who you are and not the person you think you ought to be? No one really cares what we're doing with our life. There's no need to justify your life.
In which areas of life are you still holding back until you feel like you know what you're doing? Everyone's just winging it, you might as well get on with it.
How would you spend your days differently if you didn't care so much about seeing your action reach fruition?
Here are five quotable quotes:
On choosing curiosity and wonder over worry to do more:
"The world is bursting with wonder, and yet it's the rare productivity guru who seems to have considered the possibility that the ultimate point of all our frenetic doing might be to experience more of that wonder."
On the irony of humanity bettering our future selves that will inevitably end:
"mortality makes it impossible to ignore the absurdity of living solely for the future."
On living in an attention economy and recognizing how it warps your reality:
"what you pay attention to will define, for you, what reality is."
On how a get-rich-quick scheme or Amazon Prime will not actually solve the rocky problems of your life:
"Convenience culture seduces us into imagining that we might find room for everything important by eliminating only life's tedious tasks. But it's a lie. You have to choose a few things, sacrifice everything else, and deal with the inevitable sense of loss that results."
On how sad it feels as a positive person to think that I can actually do everything. A reality check is needed:
"The day will never arrive when you finally have everything under control—when the flood of emails has been contained; when your to-do lists have stopped getting longer; when you're meeting all your obligations at work and in your home life; when nobody's angry with you for missing a deadline or dropping the ball; and when the fully optimized person you've become can turn, at long last, to the things life is really supposed to be about. Let's start by admitting defeat: none of this is ever going to happen."
🌟 Quote to inspire
"One lives as one can. ... The individual path is the way you make for yourself, which is never prescribed, which you do not know in advance and which simply comes into being itself when you put one foot in front of the other. ... Quietly do the next and most necessary thing." - Carl Jung
📷 Photo of the Week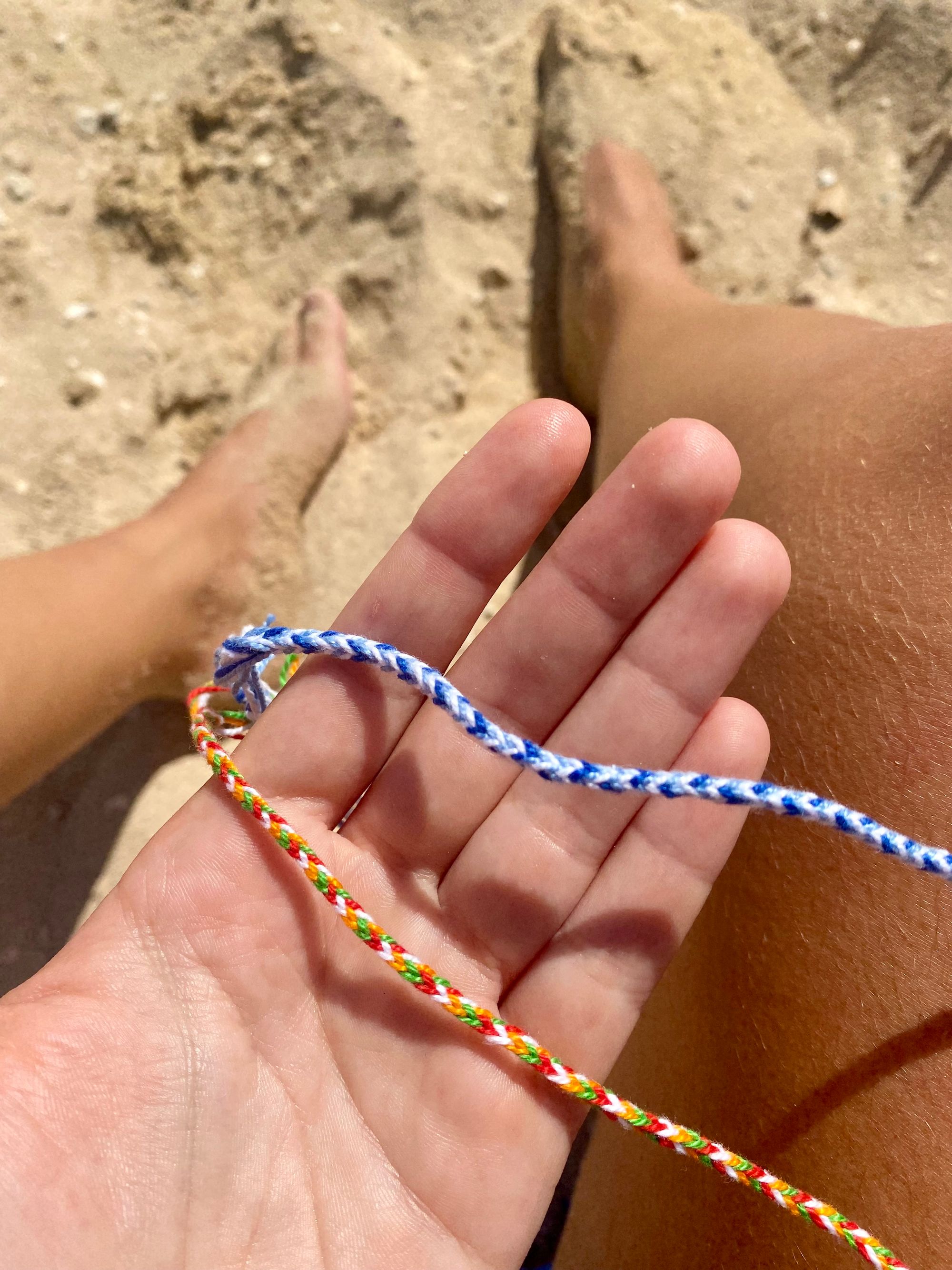 On the theme of little moments, I surfaced my string kit under my bed looking for Winny who I was dog sitting. I brought it back from Michigan that has all my string in it from middle school.
I used to be obsessed with making all types of jewelry and giving them away to friends. Boxed toe weaves featured above are my favorite. My roommate's dad even made me one as he lit up like a Christmas tree. It's fair to assume that if you meet any sailor, we're infatuated with knots. I thought it was my quirk but George and I talked about knots for hours that day at the beach.
When I was younger and noticeably shy in public, making bracelets was the quickest way to make friends next to me on airplanes too. All it takes is asking for their favorite colors and I would go to work. One time I made a bunch of bracelets for a whole entire family. They said it was unfair for one sibling to get one while the others did not.
I find myself coming back to so many little things like this. The things that brought me joy as a child that I forgot about for the last decade or so. A few of these have been sailing, dancing, and climbing trees.
I've always fantasized about creating an Etsy shop to share my love of knots with the world. But that's not the point. I love the process of making something with my hands. It's calming and gratifying. The smile when I give it to someone to appreciate makes it even more worthwhile.
🙏 Shoutouts
---
From the depths of my heart, I appreciate you reading this.
If ideas resonated, I'd love you to leave a comment, reply to this email, or send me a message on Twitter @JenVermet. If you forgot who I am, I welcome you to my online home.
Never stop learning 😁
Mahalo 🌺
Jen
PS - if you missed last week's letter on my reflections from June
PPS - I have no idea how these Sufi whirling dervishes don't get dizzy (skip ahead to min 1:45)
If you're reading this because someone shared this newsletter with you, welcome! I'd love it if you subscribed:
👣 Footnotes
On realizing how much life I have lived through reading old journals:
Simply be instead of always doing:
On the mornings that I never want to end:
On getting more quality shut-eye: